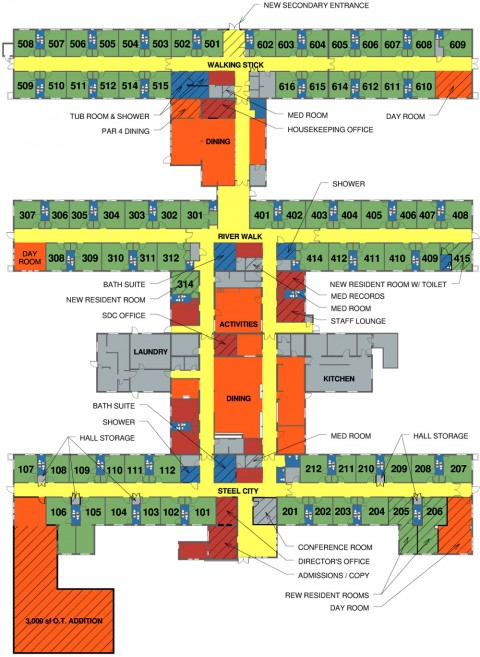 EVstudio has been the architect for several different types of medical projects including office complexes, doctor's offices, assisted living, rehabilitation and dental clinics.
With each project we have worked to assemble the right team of consultants. We utilize experienced mechanical engineers, electrical engineers, medical design consultants, equipment suppliers and interior/theming designers.
Medical projects require a higher level of specificity than other project types. You need to choose an architect with attention to detail and the ability to ask the right questions. EVstudio addresses this with thorough programming sessions, client communication, rigorous checking and accessibility throughout the construction process.