Designing multifamily developments, your residents crave while being a trendsetter for future investors.
From suburban luxury apartments to urban mixed-use chic multifamily developments, the design team at EVstudio know how to balance market trends with your pro forma.
Market Rate Development Projects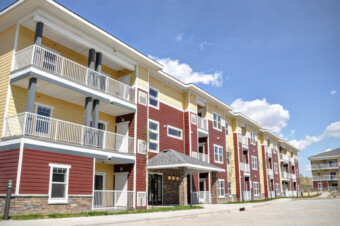 Emerald Ridge
Emerald Ridge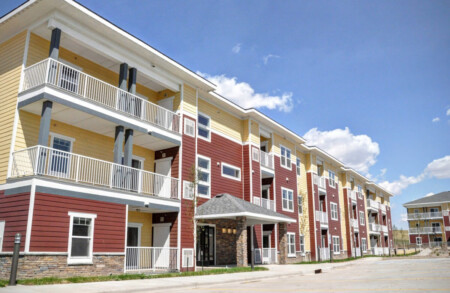 An apartment community in the heart of the North Dakota Oil Boom in 2014 providing long-term housing for oil-field workers and their families. By utilizing modular technology, the construction schedules were condensed and able to provide housing solutions during the unparalleled growth and housing shortage crisis. As most resources were employed by Oil Industries throughout the region, construction resources were extremely limited, further enhancing the efficiency of off-site construction. EVstudio Idaho's (formerly neUdesign) role as Architect of Record over the Modular Portions of Construction helped bring this project to fruition on an expedited schedule to address the immediate housing needs.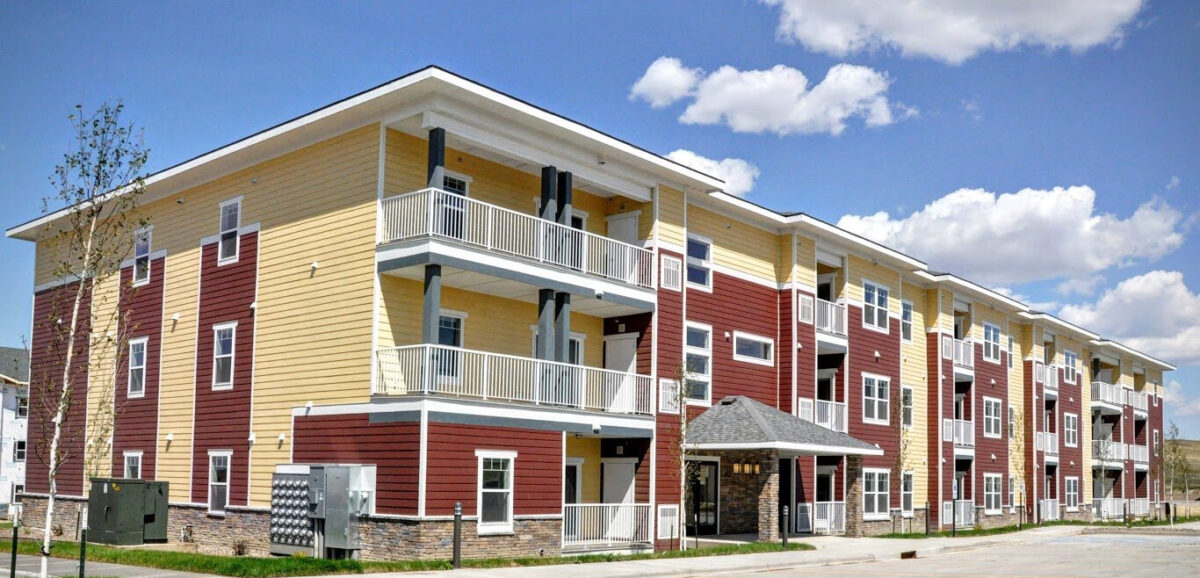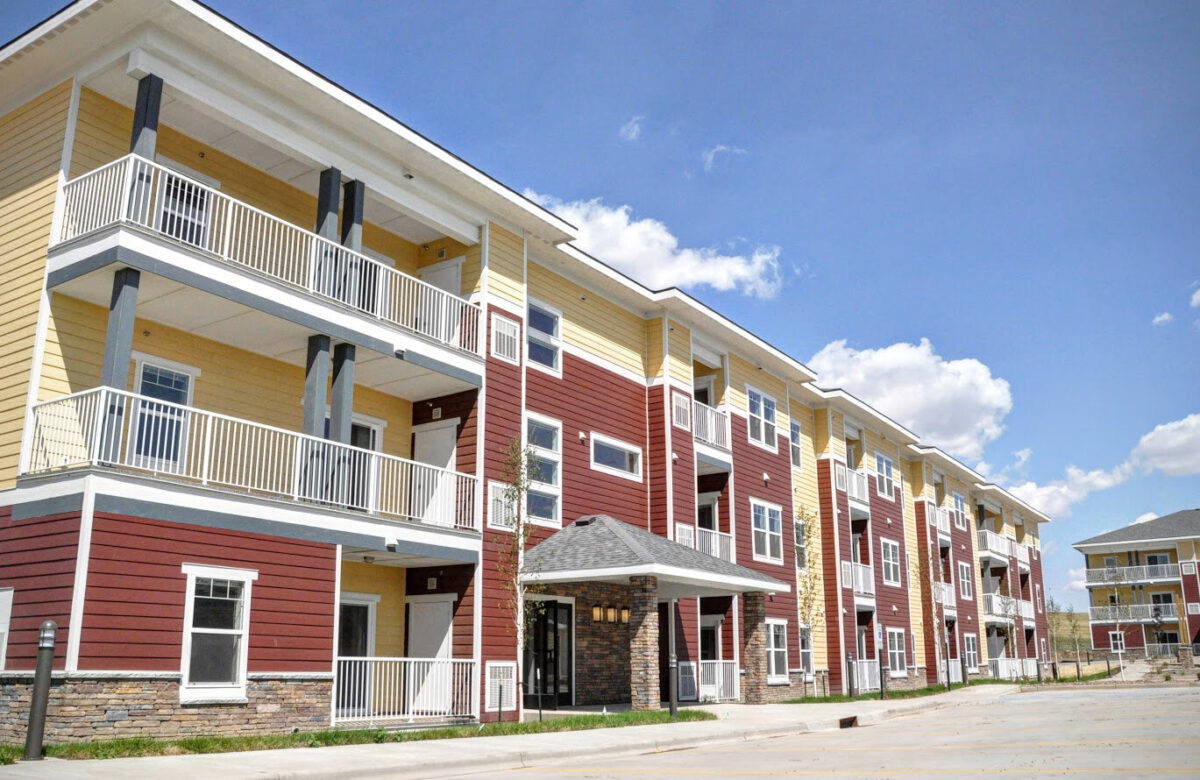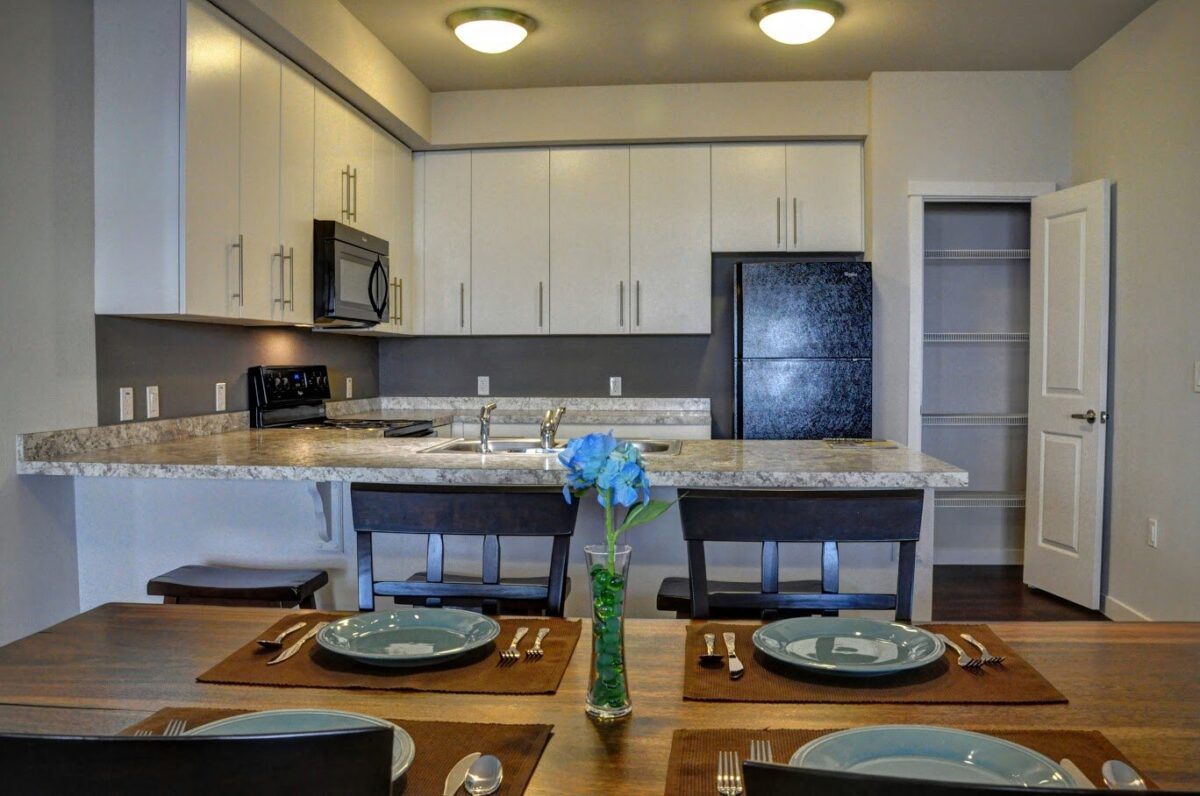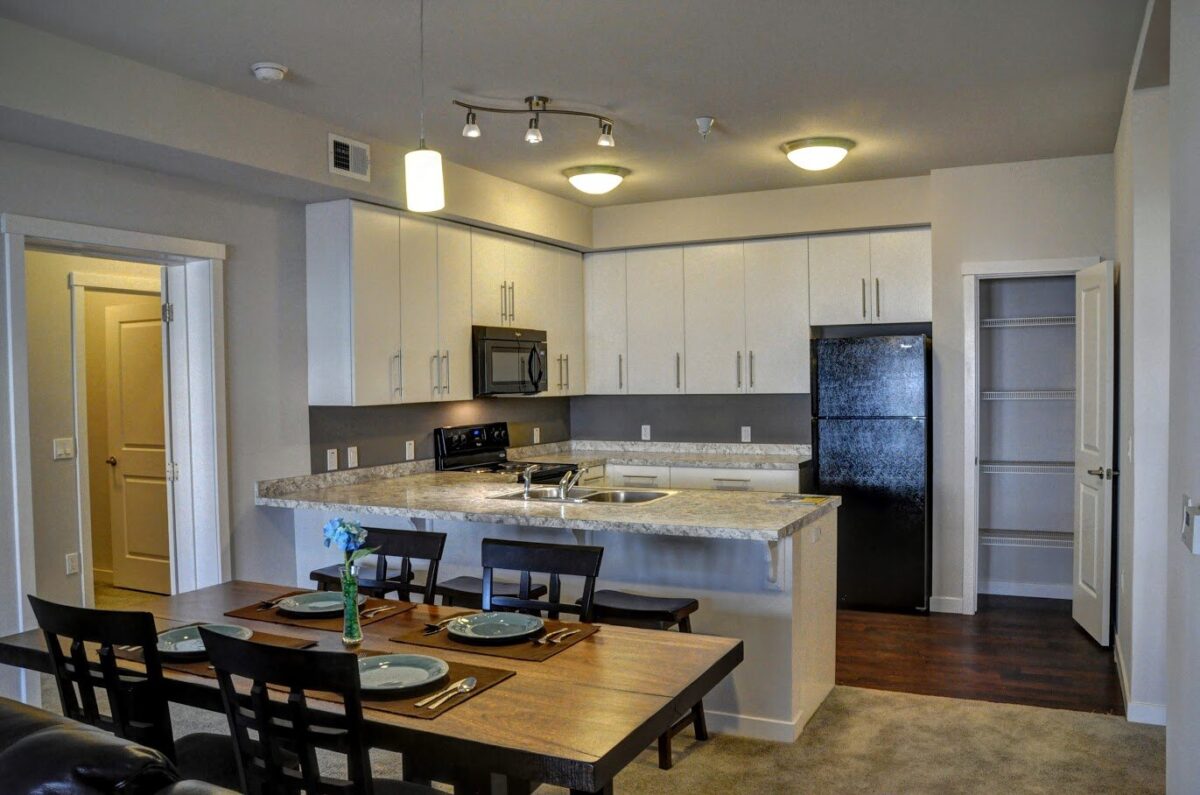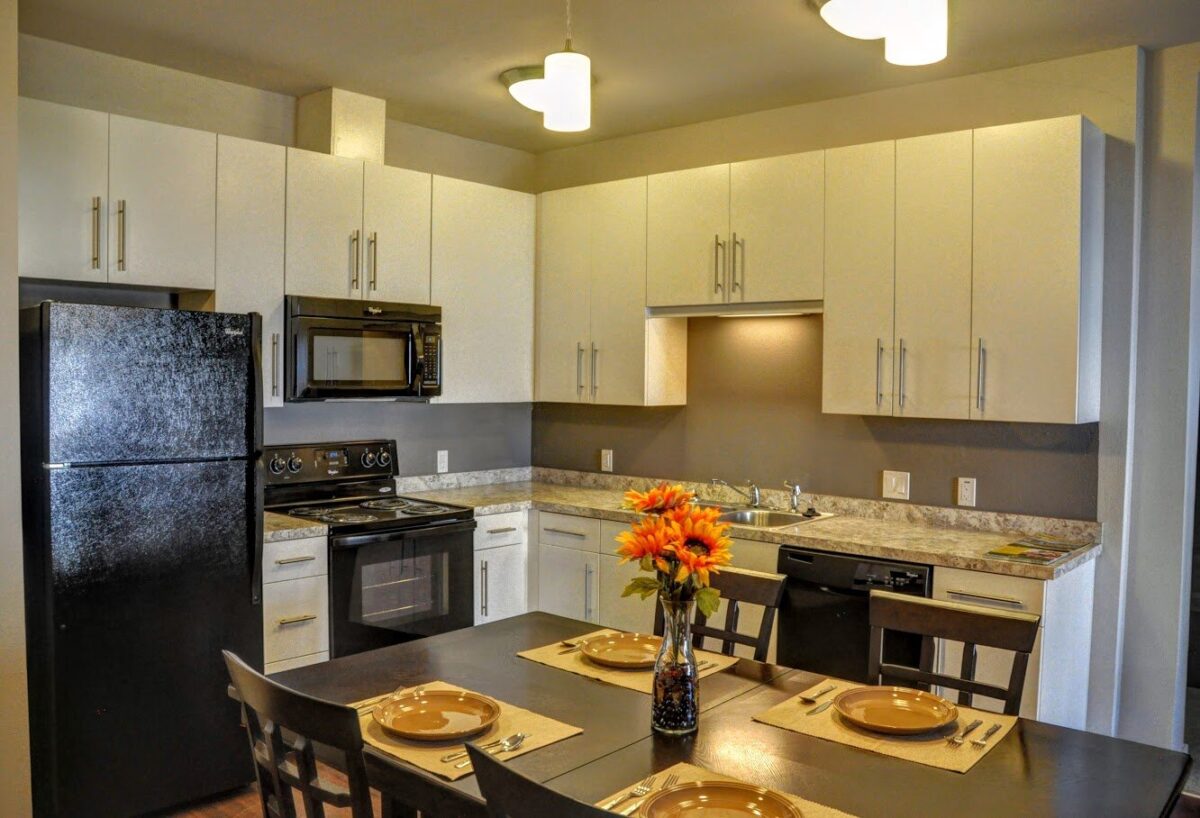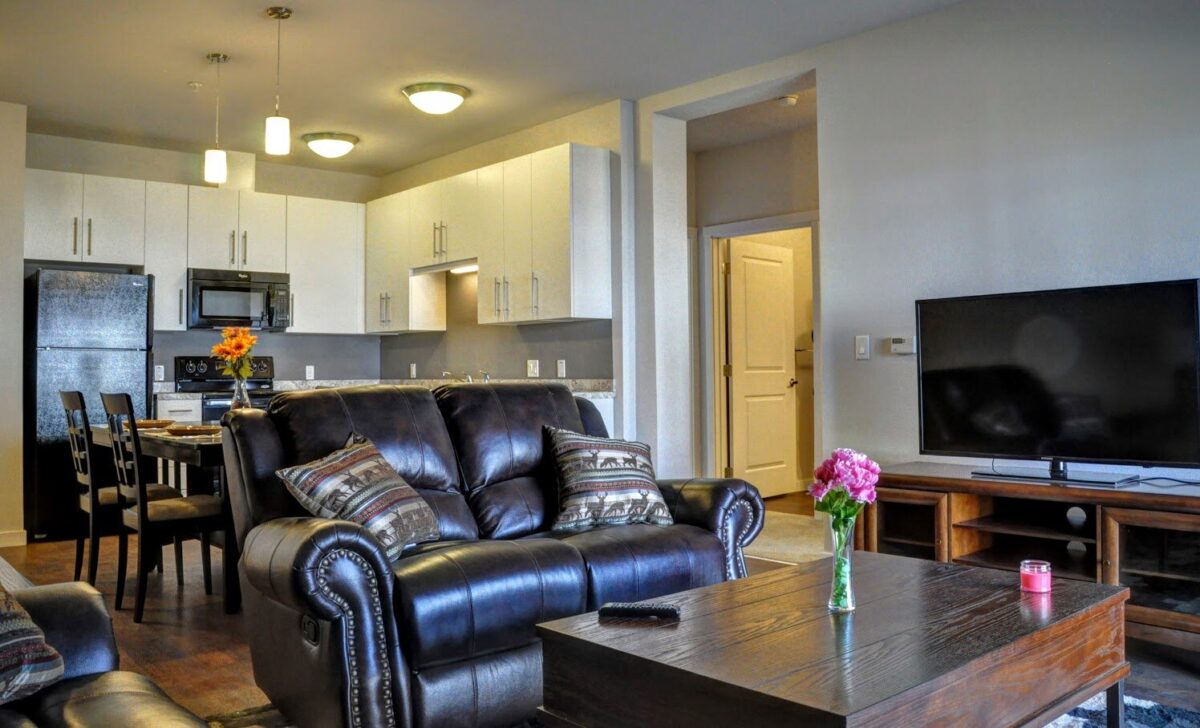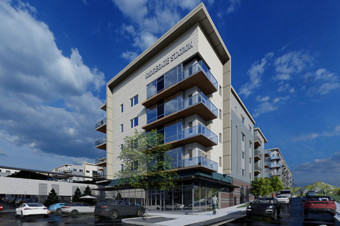 RidgeGate Station
RidgeGate Station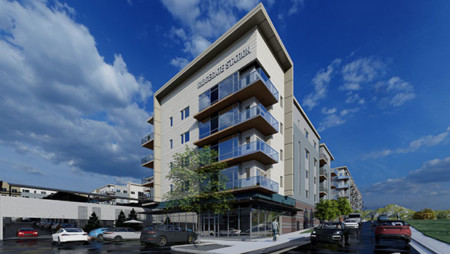 EVstudio repeat client Regency Residential Partners commissioned the RidgeGate Station multifamily, mixed-use, transit-oriented project in Lone Tree. The project consists of over 500 rental apartments, commercial lease space, and a variety of amenity options for residents, all directly adjacent to the RidgeGate Parkway RTD light rail station and parking facility. It is one of the first RidgeGate development projects on the east side of I-25, directly south of the area that will become Lone Tree City Center. To learn more about the RidgeGate Station project, please visit our Articles page. To view our virtual tour of the development, please visit our YouTube channel.
---
Specifications: 716,270 GSF with garages | Two-story above-ground parking garages | Pool | Mixed-use retail and office
Client: Regency Residential Partners
Project Link: Click Here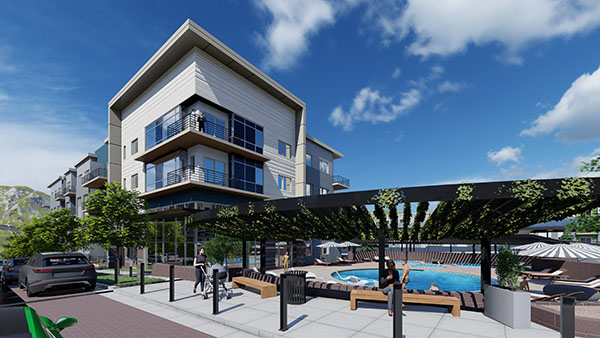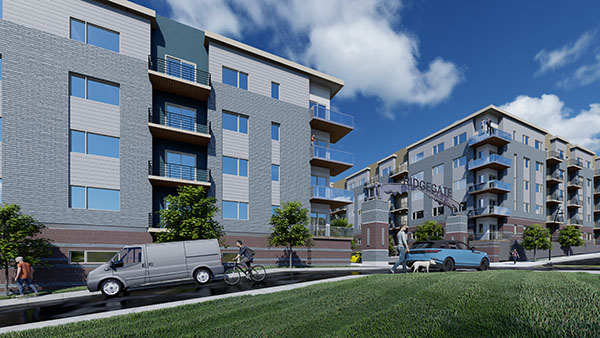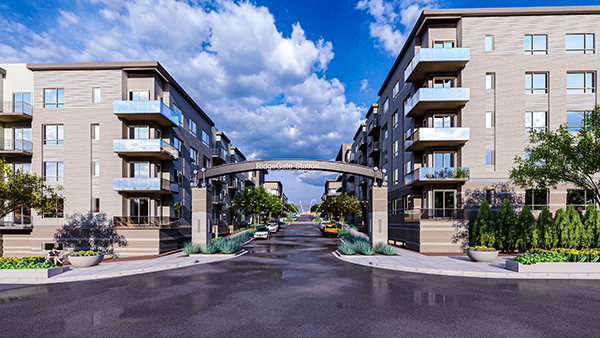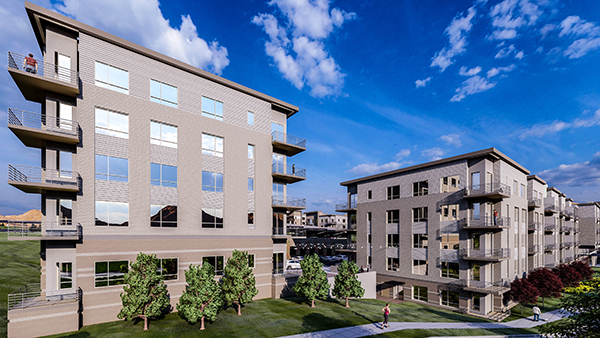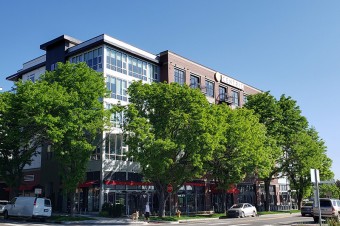 Centric LoHi
Centric LoHi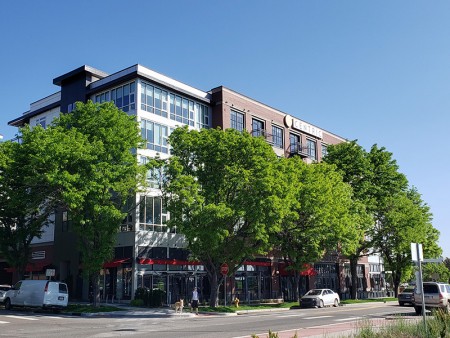 Centric LOHI by Windsor offers over 300 apartment units with prime retail and restaurant space along the street in the chic neighborhood of Lower Highlands in Denver. Situated close to Union Station, hip new restaurants, local retail stores, and thriving young professional housing, Lower Highlands is the place to be seen. This challenging zero-lot-line property required creative planning to get the most out of the footprint to boost the client's pro forma. These luxury studios, one and two-bedroom apartments feature high-end finishes in a unique contemporary setting. Centric LOHI offers amenities such as spacious pool and entertaining outdoor areas, 24-hour fitness and flex room, dog park and dog grooming areas. Combined with easy I-25 access and multi-level parking, this mixed-use project is a jewel in the crown of the neighborhood. Southern Land Company developed and sold the project for $130.75 million, setting a new price per square foot record that year for apartment housing in the Denver market.
---
Client: Southern Land Company
Specifications: Mixed-Use Podium  |  302 Units  |  502,119 GSF
Project Link: Click Here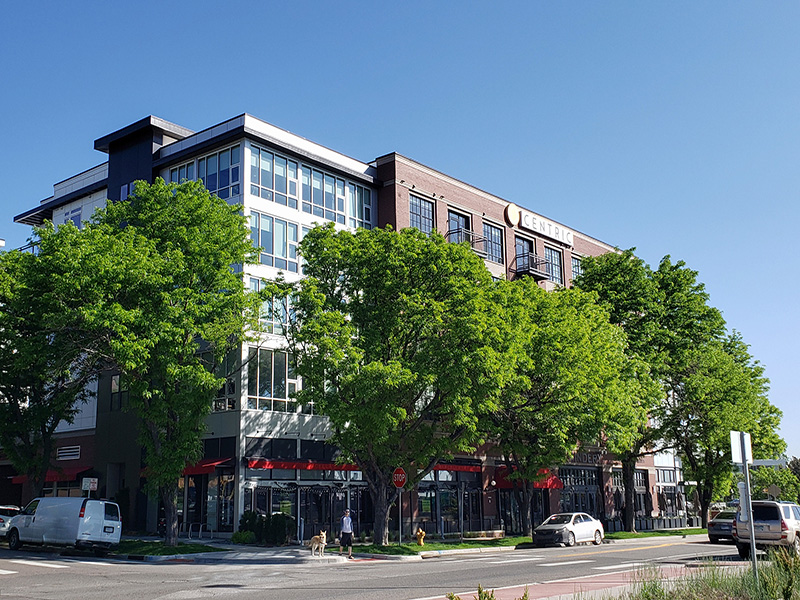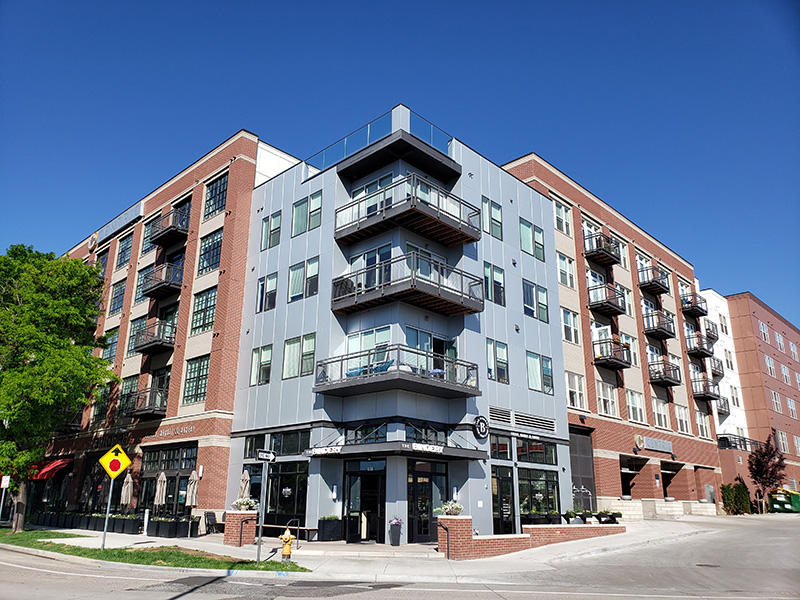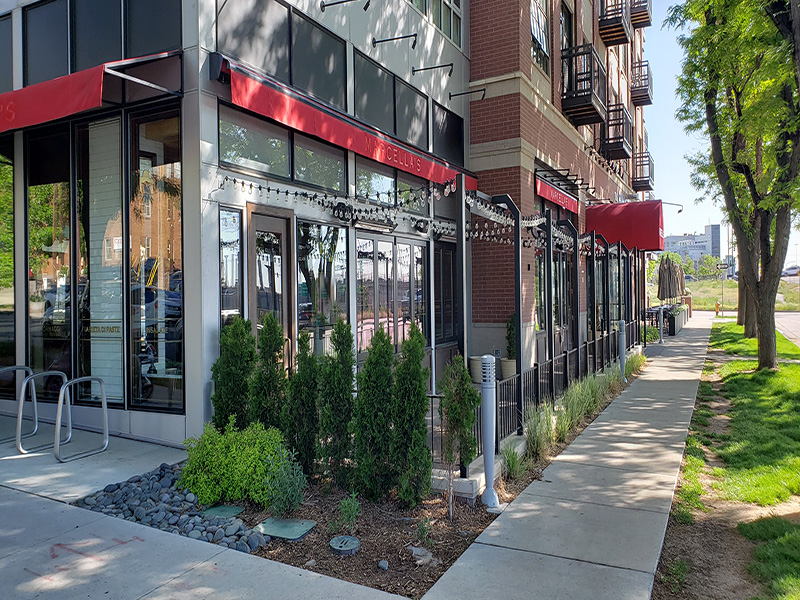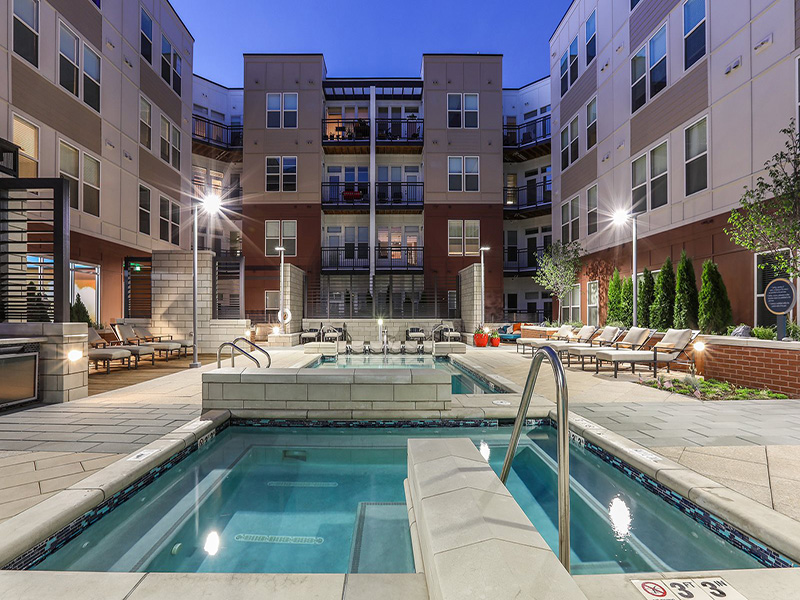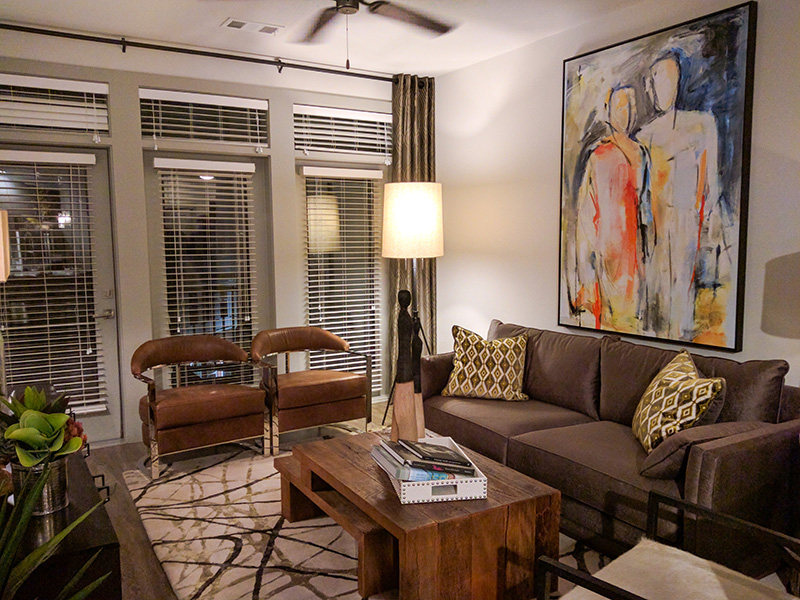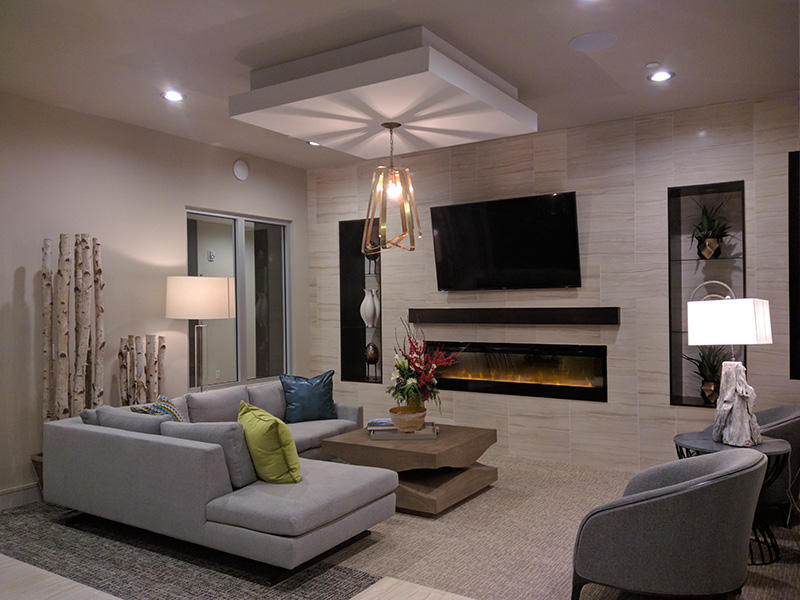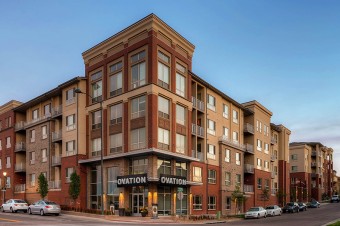 Ovation
Ovation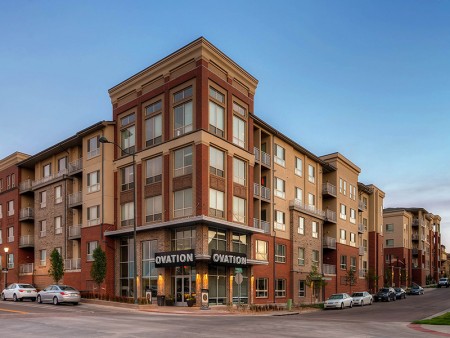 Ovation is a stylish and modern apartment community offering one, two, and three-bedroom units in beautiful Lone Tree, Colorado. Luxury touches such as granite, custom cabinetry, and 9′ ceilings adorn these open-concept units and are accompanied by amenities such as onsite parking garage, pool, fitness room all while being in the prestigious RidgeGate neighborhood. The site for Ovation was a challenge itself due to being a significantly sloping site. EVstudio provided a complete rethinking of the client's original concept early on which balanced parking requirements and provided over 10% more units resulting in a pro forma that exceeded all expectations.
---
Client: Arcadia Holdings at Ridgegate, LLC
Specifications: Mixed-Use Podium  | 190 Units  |  340,000 GSF
Project Link: Click Here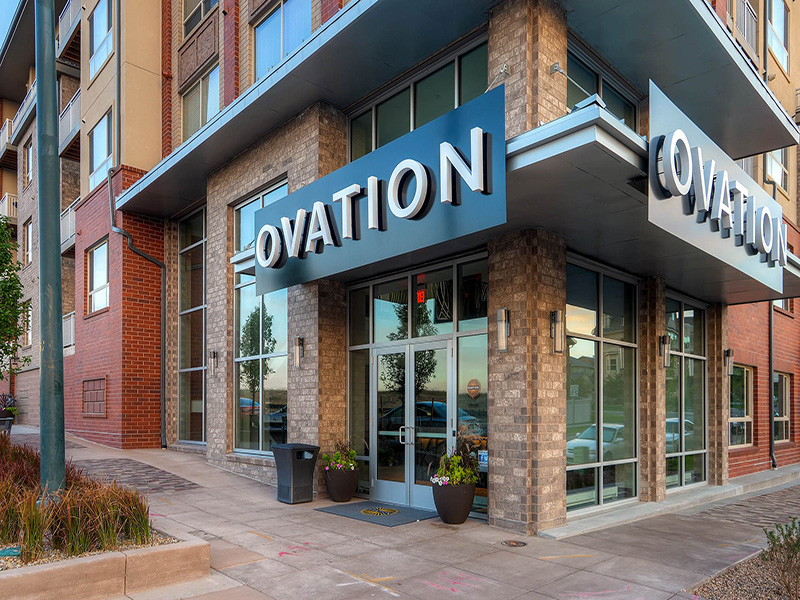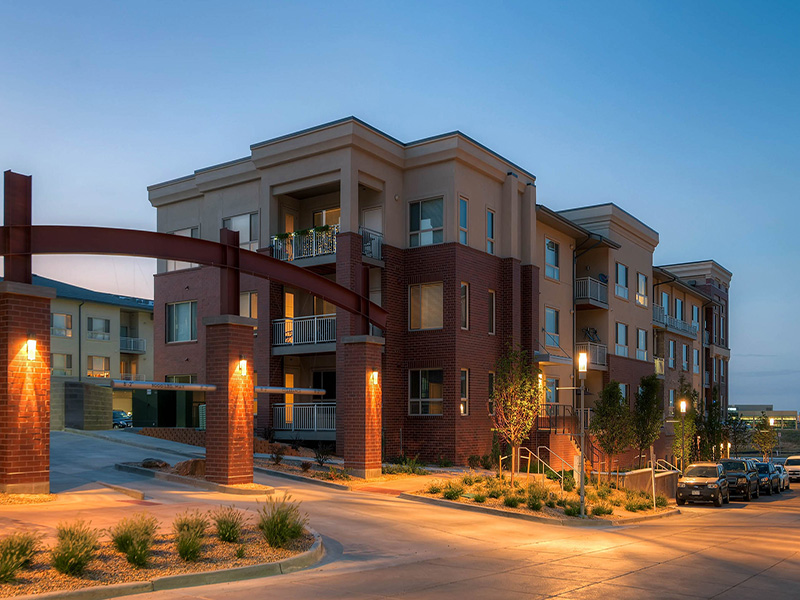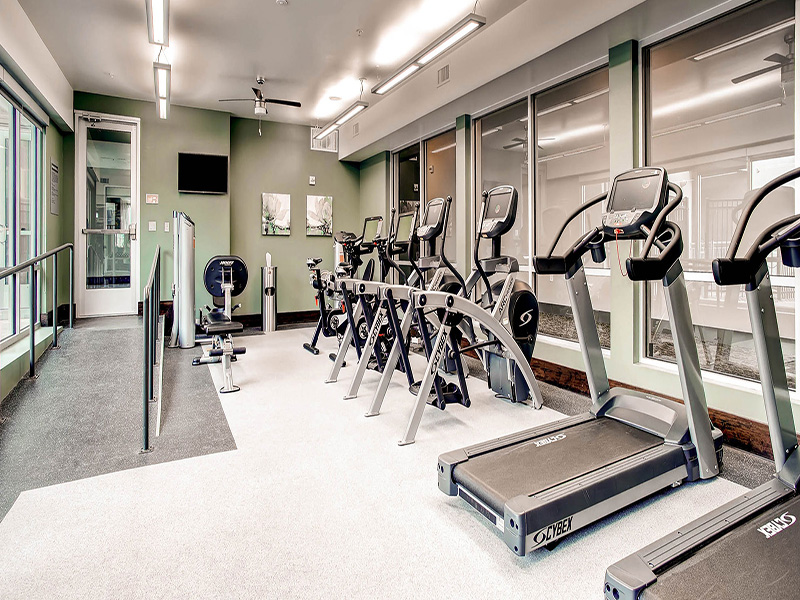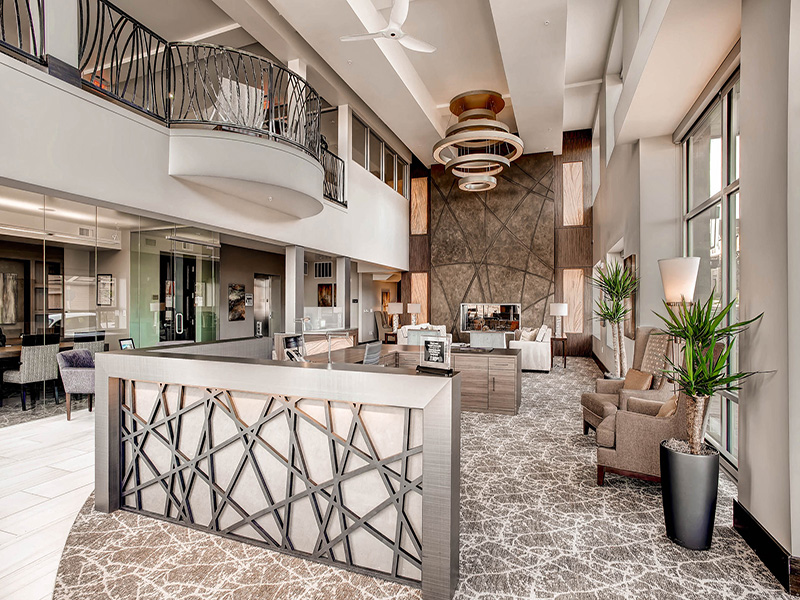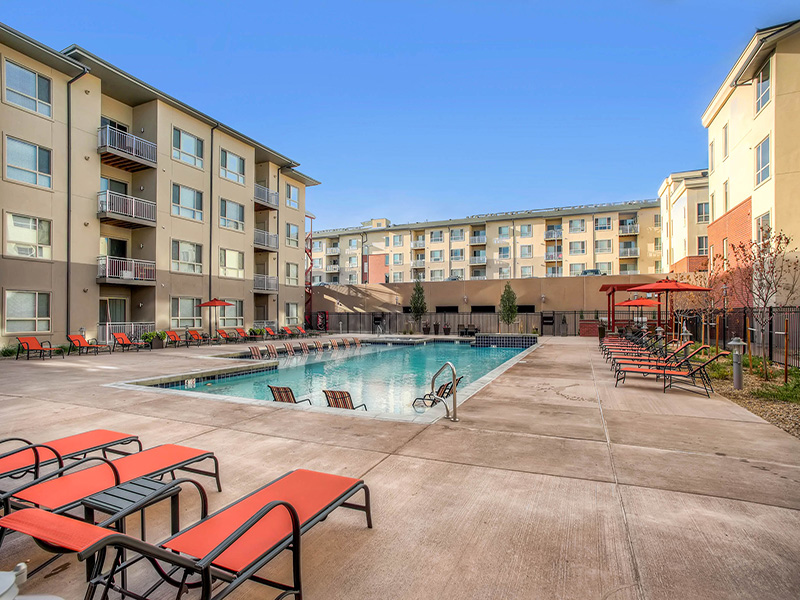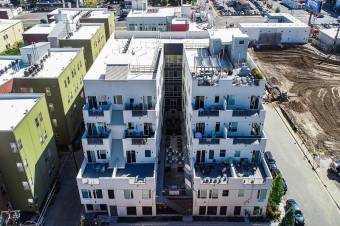 X1 @ Sloan's Lake
X1 @ Sloan's Lake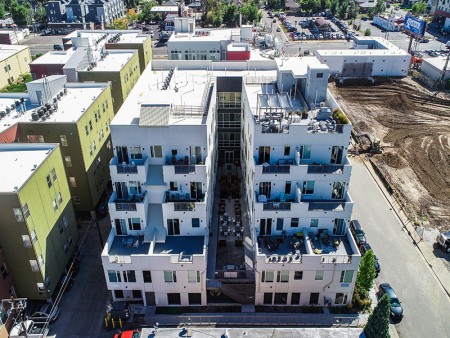 X1 @ Sloan's Lake is an infill apartment building featuring 58 studio, one, two and three-bedroom units, underground parking, and embraces the open-concept design young professionals crave. X1 embraces walkability by being adjacent to Sloan's Lake, trails, restaurants, an Alamo Drafthouse, and access to regional transit.
---
Client: Slipstream Properties
Specifications: X1   58Units  |  54,466 GSF
Project Link: Click Link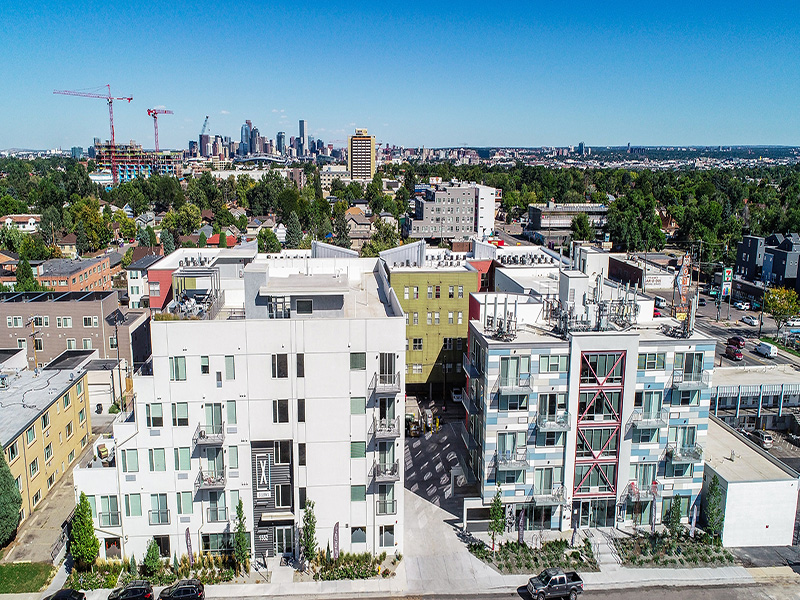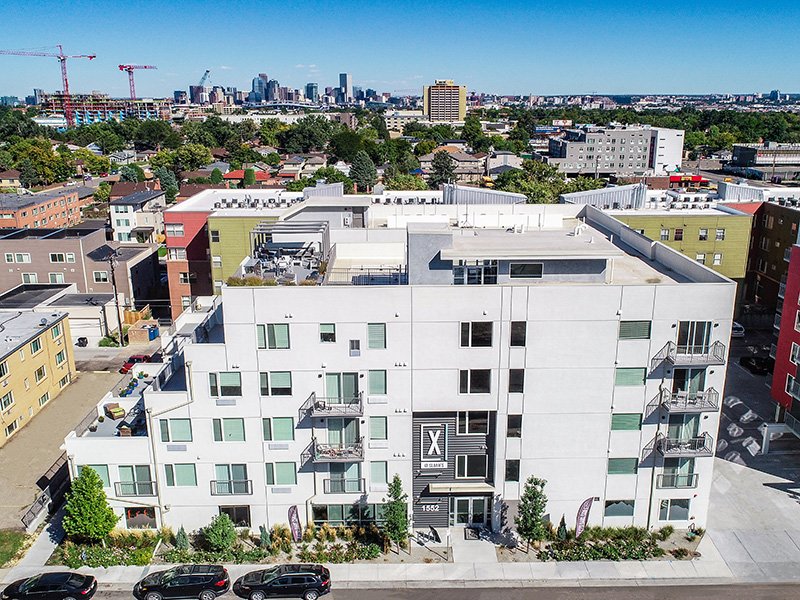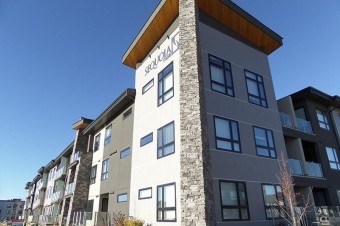 Sequoia Square & Rise
Sequoia Square & Rise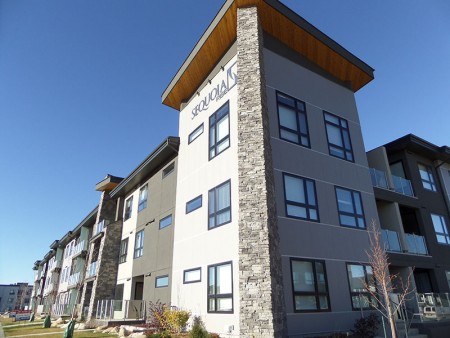 Sequoia Rise and Sequoia Square condominiums are located in the heart of Saskatoon's upscale neighborhood, Evergreen.  This unique urban setting allows residents to enjoy city living while taking advantage of abundant walking paths and meandering trails. Amenities include a doggy day spa, yoga studio, game rooms, and caged storage for every unit.
With each unit equipped with in-floor heat,  ceramic tile flooring, quartz countertops, and custom finishes and heated underground parking, these homes are far from cookie-cutter and sold out in record time.
---
Client: Meridian Development
Specifications: Wood frame over podium |  144 units total  | 47,554 GSF
Project Link: Click Here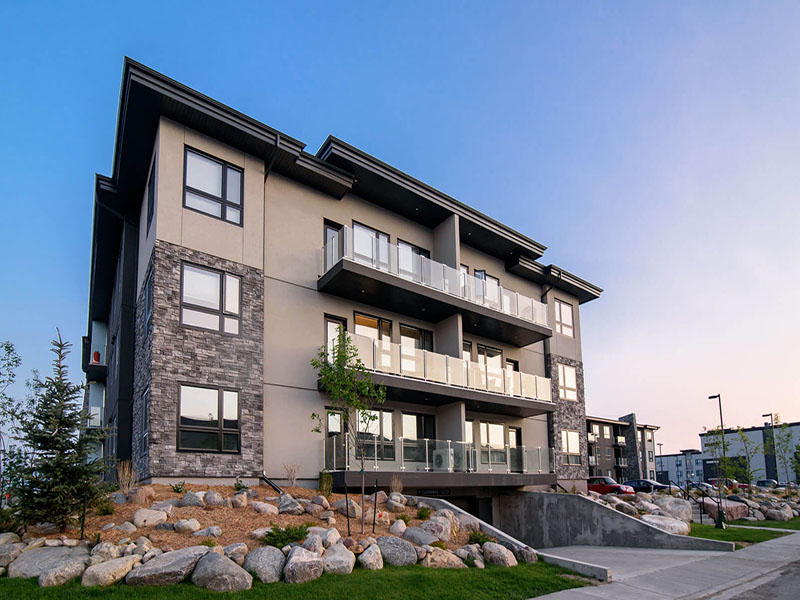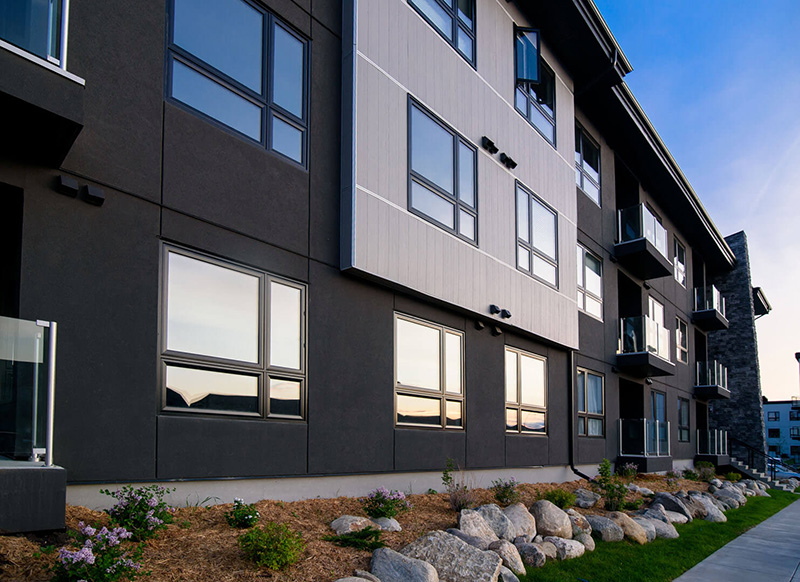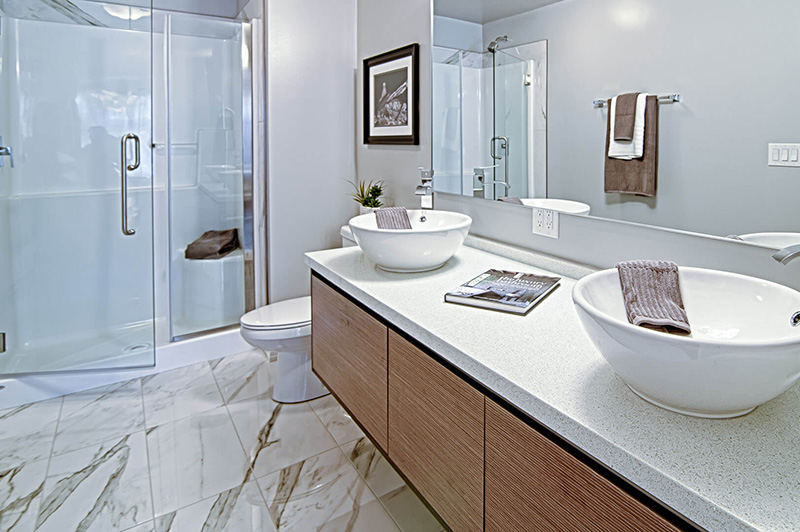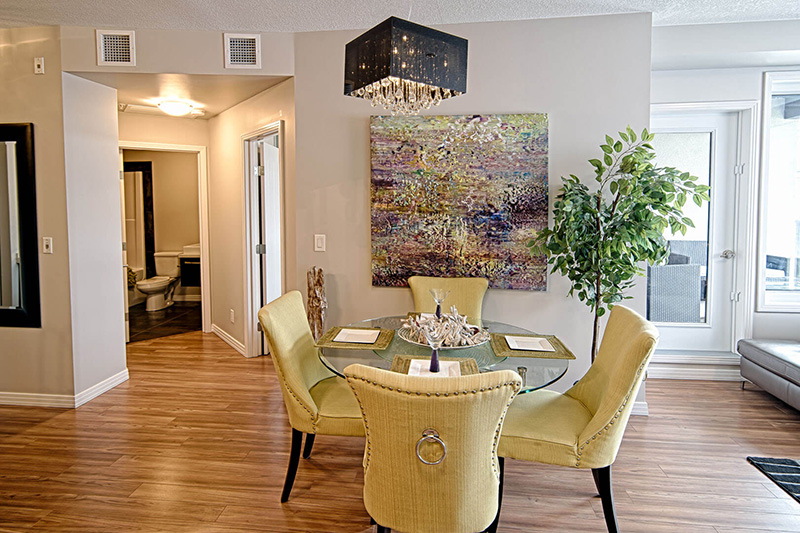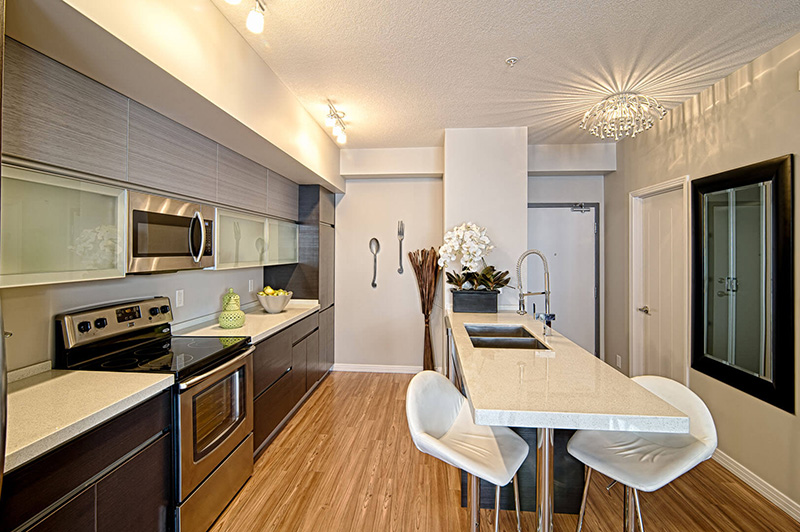 A partnership with EVstudio brings your project to a new level.
Achieve the correct mixture of unit types and floorplans. We work with you to determine what unit combinations make the most sense for the project.

Design units that allow expression and differentiation. We create spaces that maximize yield and functionality without being repetitive. Our multifamily projects read as a refined composition.

Ensure efficiency of circulation. We design all projects to creatively account for required circulation, including driveways, sidewalks, stairs, elevators and corridors.

Create the right choice of systems. Based on decades of combined experience, we optimize structural, mechanical and electrical systems for efficiency and functionality.

Sustainable design options. Sustainability is a core strength, and something we can prioritize when crafting your building designs.
Market Rate Development Articles