JAMES L. ESCOBAR, AIA - NCARB - LEED AP
From childhood, founder and principal James Escobar (Jim) knew he was to change the world through the practice of architecture. With a passion for art and growing up in a home where construction was a weekly activity, he developed all the resources necessary to not only know how to build, but how to design. Winning design competitions early in high school launched him on a successful journey through college and internships, where he excelled while working for several different architectural firms learning the "best way to do it".
After much travel around the country design-building multi-million-dollar projects, Jim decided raising his family near his hometown of Meridian, Idaho provided the best opportunities for life. In addition to his community involvement with the Entrepreneur's Organization, Public Speaking, Urban Development and Charter Schools, Jim stays very busy bustling through life while being foremost dedicated to his bride and their four children. In addition, having a very solid spiritual/philosophical foundation has allowed him to integrate deep beliefs in life's every step of the journey. A foundational platform Jim believes strongly in is people like working with people they like, and there is only one way to like them… through honesty and integrity. There are no coincidences in the ever present now, with joy as our purpose and love as our action as we journey through this thing called "life".
Architect/Director of Design
Jeremy brings 17 years of experience working in architecture starting as a drafter and now as a licensed architect. He has experience managing project teams from proposal to project close out. His knowledge of building codes and construction systems has helped increase coordination between consultants and the architectural team. The result; detailed construction documents that are approved by jurisdictional review with fewer comments while succinctly describing the work to be done by the contractor.
Jeremy lives and works in Meridian with his wife and three children. He is active in his church community teaching and leading local Bible studies. In his spare time, he enjoys reading, grilling & smoking meats and spending time outdoors with his family.
Marla Carson received her degree in Architecture from the University of Idaho in 1997. She enjoys working on multifamily projects and commercial buildings in the surrounding community. Her favorite part of the job is helping people bring their vision for a project to reality in a creative and cost-effective way.
Marla resides in Eagle, Idaho and enjoys gardening, walking and home improvement. She also enjoys spending time with her family exploring new places and eateries. Marla has learned over the years, that the best way to start the day is with a good cup of coffee.
"Working hard for something we don't care about is called stress. Working hard for something we love is called passion."
-Author Unknown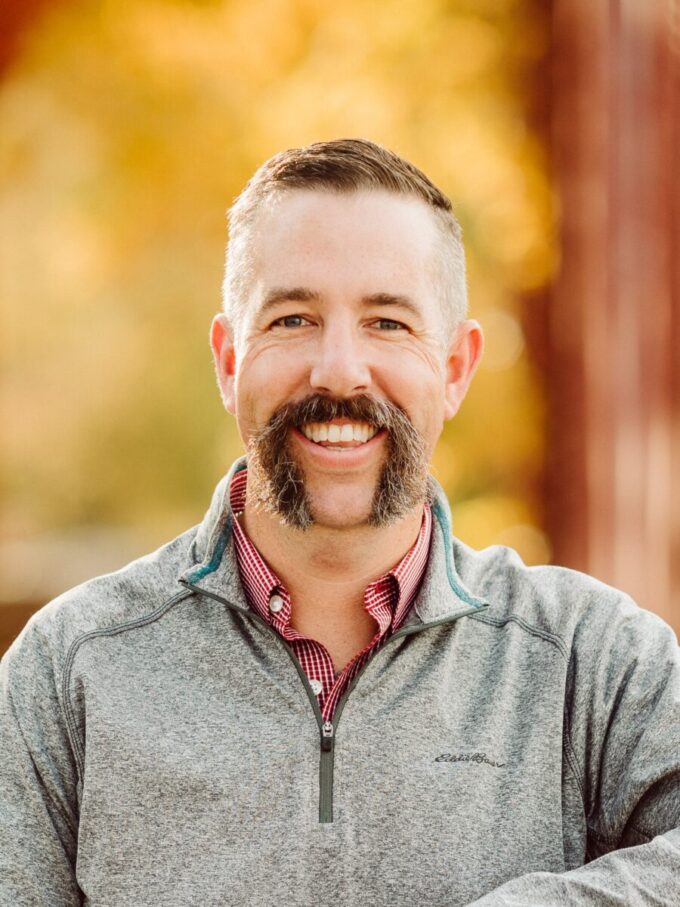 Troy has been in the Modular Industry since 2001 and spent over 17 years with Guerdon Enterprises playing an integral role in the company's growth and development. From his years directing the Design & Project Management teams, Troy has built a foundation of knowledge and continues to push the limits of "traditional" design standards within modular construction. His focus and attention to detail have proven invaluable for driving projects of all shapes and sizes through the manufacturing and site assembly process. Troy's focus and forethought for product innovation, modular feasibility studies, and constructability reviews have been an invaluable asset to many award-winning modular projects. Troy's current role with EVstudio Idaho (neUdesign) is leveraging his years of industry knowledge to help "bridge the gap" between the traditional design-build and the factory manufacturing process.
Amanda has aspired to be an Architect since childhood when she would draw floor plans on graph paper. She began her career by taking drafting classes in high school before attending the University of Oregon School of Architecture and Allied Arts. After graduating with a bachelor's degree in Architecture, Amanda moved back home to the Treasure Valley to begin her career. Amanda has six years of experience in the field and has worked on a wide variety of projects from large all-inclusive indoor shooting ranges to small office tenant improvements. Amanda enjoys them all, but her favorite projects are those when she can help bring someone's vision and concept to fruition.
In her free time, Amanda enjoys remodeling her home, painting and being outdoors with her husband and two labs, Bentley & Cooper.
If it isn't architecture services related, chances are Kristin oversees the management of it. Overseeing all aspects of financial planning, HR services, monthly tracking and the like is her forte. Having been trained in the industry of professional services, Kristin's ability to maintain the overall vision as it coincides with the process of architecture has been critical.
Her background is solid in customer satisfaction and application of services, with many years of experience developing several different companies into fully functional and successful organizations. With her right-thinking brain in a leadership role of the organization, she balances out the many other left thinking brains of the architects and designers involved… keeping tasks in line with goals and being results driven. She is a vital aspect of the leadership team in meeting the organization's goals.