EVstudio is an architecture and engineering firm specializing in projects for a wide range of sectors.
EVstudio is a full-service in-house design firm specializing in architecture, engineering, planning, and other design services for commercial and residential projects. For more than a decade, we have managed new construction and renovations, both large and small, for sectors including commercial, residential, multifamily, mixed use, industrial, office, retail, hospitality, education, healthcare, government, parks and recreation, worship and more. Above all else, we are dedicated to providing unparalleled services tailored to each client's unique needs. To learn more about our people, please visit the Team Page.
Our EVision
Our EVision is to be a leading national design firm, intentionally growing to ensure great opportunities for our team and clients. This is our guiding mission, both individually and collectively. It's the driving force behind our innovative, meaningful work and how we relate that work to the world around us.
Our EValues​
At EVstudio, we believe we can change the world through architecture and engineering solutions. While it's the finished project that leaves a physical mark on its environment, our core EValues guide our journey to project completion.

See our full list of EValues below.
EVoke Joy in EVerything We Do
Joy is a Big Deal
Play!
Spread positive attitude
Embody passion
Recognize the contributions of others (Give credit where credit is due, early and often)
Celebrate successes
Give to receive
Generate happiness
Have fun doing what we do and foster a work environment that is enjoyable to be a part of
Work with a Deep Sense of Responsibility
Freedom with accountability
Trust the Team (Trust and Inclusivity)
Be courageous (Courage and Honesty)
Communicate continuously
Care for others
Sense of service and helping others to succeed
Responsibility to the built and unbuilt environment
Meaning and Purpose
Loyalty and Integrity
Reliability and Strong Work Ethic
Belief in the power and importance of the choices we make–and how they impact the world around us
EVolution is How We Achieve Greatness
Eager to grow
Embrace change (Constant desire for improvement!)
Grow into our passions
Value intelligence and creativity
Constant pursuit of new skills and abilities (Love for Lifelong Learning)
Resilience and flexibility
Always be curious
Push out of the comfort zone
Take initative to try out new ideas and strive to innovate
Seek new perspectives in ways that make EVeryone proud
Passion, Determination, Quality, and Service is What We Do
Be success-driven with purpose behind all actions
Communicate well and often
Demand excellence (Strive to be the best in the field)
Deliver high quality service to our clients and our team
Trust the team to do the best work together
Seek meaning in everything we do
Always look for ways to do things better
Strive to become thought leaders and experts within the field
Stewardship by Example
"Leaders aren't born, they are made."
Seek out opportunities to lead and build the confidence to succeed
Freedom with Accountability requires a leadership mindset
Create an environment where people can think big, have fun, and do well
Leadership takes courage
Leaders trust the team
Leaders care and serve selflessly
Leadership isn't about power and authority–it's about behaving in a way that others want to follow
Seek leadership within our communities
Leadership can mean growth into management, leadership of a project, or individual leadership as an expert in one's field
Think and act like an owner and the opportunity is there to become one
Our EValues are:
Demand Quality and Excellence
We expect nothing less than the best from ourselves and our co-workers.
Deliver High-Quality Service
EVstudio is a service-oriented design firm. Our lifeblood is to deliver the highest quality service to all our clients at all times. We also strive to deliver the same standard of service and support to our internal team, aiding in the betterment of our projects and ourselves.
Communicate Continuously
Communication is key to EVstudio's success. We clearly and effectively communicate both outwardly to clients and the public as well as inwardly to our team. We understand the importance of transparency and relay information in a timely manner.
Value Intelligence and Creativity
As design professionals, it's our duty to equally value intelligence and creativity for every task. We have a love for lifelong learning. EVstudio is also constantly growing our skills and knowledge-base in every capacity, including the continuing education needed to maintain licensure and professional affiliation. We sponsor regular lunch-and-learns, we train each other, and we constantly push each other to create, learn and grow.
Embody Passion
Every individual at EVstudio is extremely passionate about what we do. As a result, we are an industry leader who makes an impact.
Trust EVeryone on the Team
Success is a team effort at EVstudio, and we work together on all projects to achieve that success. Trusting the team involves mutual support, respect and genuine consideration for EVeryone's ideas.
Embrace Change
EVstudio is a young, growing and ever-changing firm. Our team embraces these changes and contributes to them. This is how EVstudio remains forward-thinking as well as current in industry trends and projects. Given the constant of change, our company policies, work setting, responsibilities and expectations will continue to evolve.
Play!
EVstudio encourages all employees take time to "play" both inside and outside the office. It's important to us that our employees enjoy what they do and experience joy in their work and in their life. With play in mind, EVstudio hosts numerous EVents outside the office.
Spread Positivity
EVstudio fosters a highly positive environment and encourages employees to support, encourage and inspire one another. Criticism need always be constructive, devoid of negative, disparaging comments. We converse; we don't complain.
Be Courageous
Our work requires courage. Measured risk-taking spawns innovation, and we are not afraid to innovate. We refuse to be intimidated by things outside our comfort zone. While courageous, we uphold our professional responsibility to become knowledgeable on the subjects of our innovation. We are thought-leaders who lead by example.
Top 10 Best Places to Work in Idaho
Idaho's Best of 2020
2017, 2019 & 2020 ColoradoBiz Magazine – Top Company Finalist
Idaho's Best of Treasure Valley 2020
2017-19 ENR Colorado & Wyoming Top Design Firms
Idaho's Top Projects – Idaho Business Review
Book of Lists – Local Idaho Business
2017 NAIOP Real Estate Challenge – Design Winner
2017 HBA MAME Award Finalist for Custom Home
2014 ColoradoBiz Magazine – Colorado Companies To Watch
2014 HBA MAME Award – Rising Star Award, Jim Houlette
2014 HBA MAME Award – Custom Home under 5,000 sq.ft.
2010 AIA Colorado – Young Architect Awards, People's Choice Winner
Memberships & Partnerships
National Council of Architectural Registration Boards (NCARB)
National Council of Examiners for Engineering and Surveying (NCEES)
Association of Professional Engineers and Geoscientists of Saskatchewan (APEGS)
The American Institute of Architects (AIA)
Urban Land Institute (ULI)
National Association of Industrial and Office Properties (NAIOP)
Home Builders Association (HBA)
National Association of Home Builders (NAHB)
ADSC – International Association of Foundation Drilling
Colorado Real Estate Journal (CREJ)
Downtown Denver Partnership
Colorado League of Charter Schools
Colorado Athletic Director Association
Evergreen Area Chamber of Commerce
International Code Council (ICC)
SAM, VSS, and BIDNET
Our community matters and giving back is a top priority. EVstudio has worked with a variety of non-profit and government organizations, including:
Blue Spruce Habitat for Humanity
A Giving Circle
Entrepreneurs Organization
Mercy Housing
Habitat for Humanity of the St. Vrain Valley
Adams County Housing Authority
Chabad Jewish Center
Opportunity In Living
Denver Area Council – Boy Scouts of America
Meridian Canine Center
Downtown Evergreen Economic District
Compass Public Charter School
Foothills Recreation District
Evergreen Park and Recreation District
Idaho Public Charter Schools
Jefferson County Regulation Advisory Panel
EVstudio is licensed in multiple states for architecture and engineering services with new states added as our clientele grows. If you want to expand into a new market, you can trust that EVstudio will be able to expand with you.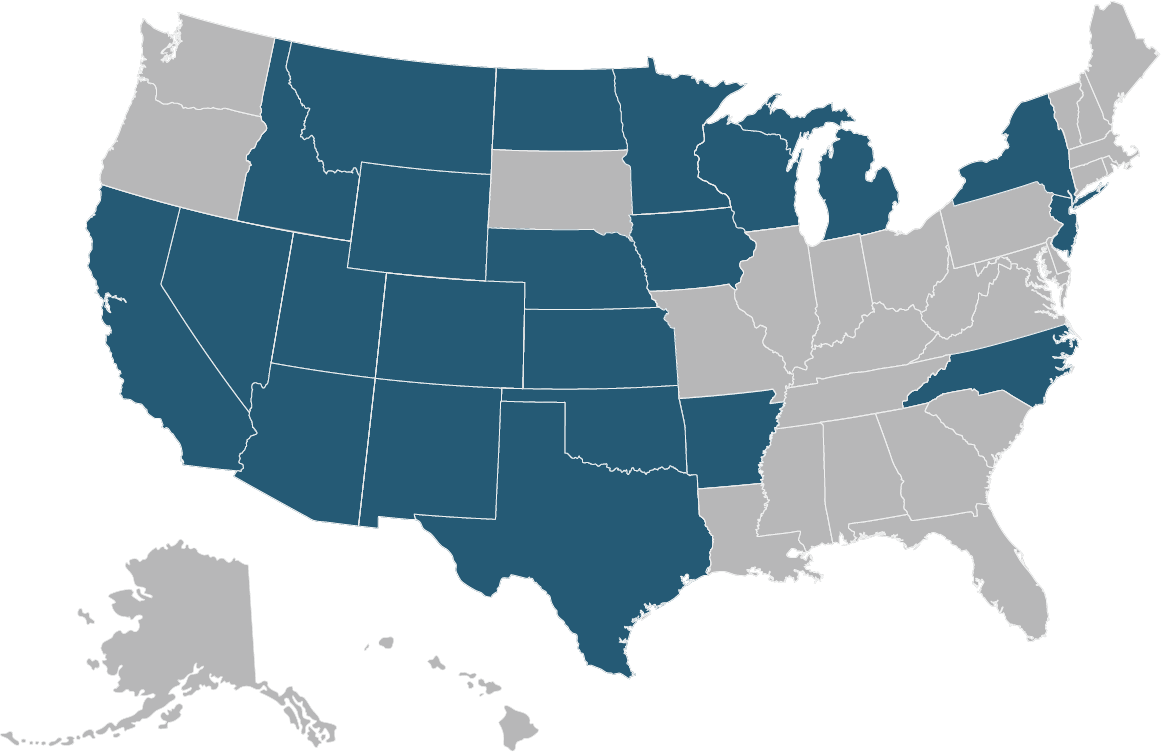 Architectural and engineering licensing law is complex and varies by state and Canadian province. We do have individuals who hold both NCARB and NCEES certificates which allow us the shortest process possible for licensure where we have potential for future projects. Please contact us and we'll work through the process in your location with you.
Sustainability Statement
EVstudio's work reflects our commitment as a leader in sustainable practice and designs. As architects, engineers, and designers of the built environment we are creating solutions throughout the design process that contribute to health, wellness, resource efficiency and foster community. We seek out clients that share these core values and together we can reach a sustainable future.
EVstudio In The News


To download our press kit please go to our Resources Page.
Contact us today to discuss your project and learn more about EVstudio.