Why should you hire an Architect as your Sustainability Consultant or LEED Consultant?
The simple answer to that question is … no matter what the goals for your project may be, you are going to need an architect to design your building. At EVstudio your architect is already your sustainability consultant!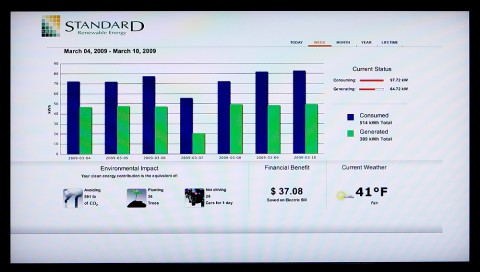 We are a group of architects, engineers and planners that believe that sustainable design is sensible design. We design every building with the environment in mind and optimize the design to the greatest extent possible through practical design solutions. In addition, we also provide options and recommendations to all of our clients that can conserve resources, optimize the performance of their building and save them money. We believe that it is not the latest technological gadget that makes a "green" project successful but that sustainability lies in the skillful integration of sensible design practices, resources, technologies and strategies in order to achieve ALL of the project goals including those that address budget, timeline and aesthetics of the building as well as the environment and efficient performance of the building systems.
As professionals involved in the construction industry, we understand the project as a whole and are experienced at coordinating and managing the complexities of projects that involve multiple disciplines, issues and objectives.
For those clients that want to take the efficiency and sustainability of their design to the next level, the EVstudio team is well equipped to provide you with the experience, knowledge, skills and passion that you would expect from a Sustainability Consultant. We are knowledgeable about the various programs, incentives and rating systems that are available and have lead LEED (Leadership in Energy & Environmental Design) Certification projects across the U.S. We have also provided sustainability consulting for a number of non-certification projects including commercial design, residential design, Product Analysis and Feasibility Studies.
The EVstudio team includes several LEED Accredited Professionals and can fulfill several roles on the LEED Project Team including Project Administrator. We believe, however, that sustainability is much more than just trying to achieve points in a program. Our dedication to sustainable design stems from years of study and practice. We are dedicated to keeping abreast of the latest sustainability technologies, methods and strategies and are actively involved within the sustainability community as well.
EVstudio is a member of the U.S. Green Building Council (USGBC) and our staff participates in a number of community organizations including the Colorado Chapter of the USGBC, the Emerging Green Builders (EGB), and the American Institute of Architects (AIA) Committee on the Environment (COTE), among others. In addition our staff has participated in award winning projects including the campus design for the Sustainable Settings Institute in Carbondale, Colorado which won the 2006 Colorado Natural Talent Design Competition and achieved an Honorable Mention for Systems Innovation at the Greenbuild Convention for the National Natural Talent Design Competition of 2006.
Read more about LEED & Sustainability Projects on our Online Magazine.