Working on a team at EVstudio isn't just a job. It's a special mix of passion and execution with team members that you respect as one of your own. We expect greatness from each other, and we are very proud of what we deliver. We do not follow the path of traditional A/E firms but blaze our path. This pioneer mentality is vital to ensure team member satisfaction, top-notch client service and a diverse future for EVstudio as a whole. EVstudio is a fast growing company that is constantly changing and boldly moving into new markets and project types. Our strength comes from the diversity of disciplines and desire to make a profound impact on the built environment…one project at a time.
At EVstudio, we're always looking for new people to join our team. While other firms were laying people off in the recession, EVstudio continued to grow. We're a unique company that is planning for worldwide domination…seriously. And we're always hiring.
EVstudio Areas of Opportunity
Architecture
Engineering
Structural Engineer- Entry-Level
Our team includes creative geniuses, masters of science and technology, visionaries, explorers and craftsmen of great empires (aka architects, engineers, planners, marketers, administrative staff – with quite a few of us playing more than one role). We hire people rather than positions, so you'll want to let us know all about you.
Can working for EVstudio be that fun?

Yes, in addition to getting to play all day doing what we love, EVstudio offers competitive industry salary with health insurance, paid vacation and wellness time after 90 days of employment. What sets us apart is the excitement of working at a company that is truly forward thinking. We offer a flexible schedule with core office hours, laptops for working at multiple locations, open studio environments and lots of opportunity for career and personal growth.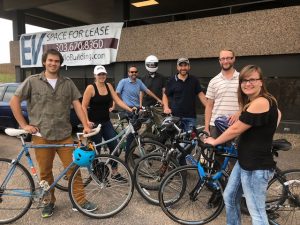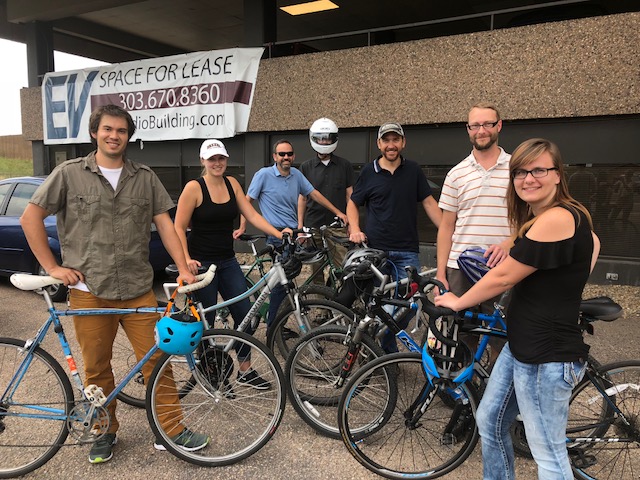 I Want In!
The process for becoming part of EVstudio includes several steps that allow us to assess how we will harmonize together.  We strive to hire people who fit with our culture and core values, and in turn, you'll be working for a company that also compliments your career path.
Step 1. Obtain a recommendation from someone at EVstudio. Reach out to someone you already know here, use LinkedIn, or an event (see our Facebook page for events we attend) to identify a team member to contact. Get creative! Get to know someone at EVstudio, ideally someone at your professional level. Take the time to find out what it is like to work at EVstudio, then ask that person to recommend you for an open position.
Step 2.  Once we get a recommendation, we'll reach out to you, ask you complete pre-interview questions and then have you come talk to us. We'll be as excited about meeting you, as you are about us! If there is something you can do to stand out and show us how you belong on our team, we would love to see it.
Step 3.  Once you become part of the EVstudio team, be willing to engage in this process for future EVer's.

Always Searching for Greatness
Opportunities are not limited to current job postings. If you have a unique skill(s) that can benefit EVstudio, we would love to explore new opportunities with you. Part of the EVstudio culture is to evolve and change when innovative people present themselves.
Finally, stay in touch. If a position for you doesn't exist today, it might in 2 or 3 months. We frequently get back in touch with candidates when the right job for them is open.