This follow up post from February indicates what we are currently seeing heading into the end of this year for prices on OSB and lumber.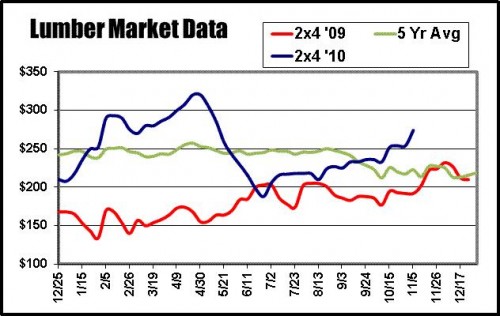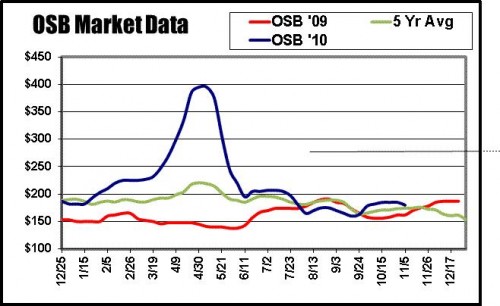 The market for OSB sheathing relaxed and has been stable through the second quarter and currently is running close to last year's cost at this time and the five year average. Lumber, on the other hand, relaxed in the second quarter, but has started a trend toward the possibility of reaching a cost that was seen in the middle of the second quarter of this year.
Of course it is hard to say what the future will hold but at this point in time it appears that if you have any plans for building, you may want to take advantage of the current trend. In addition, if you have been waiting to pull the trigger on starting a new project, now would be a good time to refresh those numbers for your line item materials to see if it is more viable for you.