While the design and construction industry offers an abundance of unique job opportunities, it can be intimidating to know what to look for and where. Especially as a new graduate, it's nearly impossible to know exactly what you like, what your professional strengths are, and how to best cultivate them.
As an undergraduate, I dual majored in Architecture and Construction Engineering Technology (CET) at Montana State University. I came out of graduation with a glimpse into both fields and at a crossroads for direction. While I felt architectural academia gave me a good foundation for creative problem solving, my building construction skills were theoretical and pretty limited. CET certainly gave me a sturdier base knowledge of project management and fundamental engineering skills, but I felt I needed to put those skills into action to retain them.
One of my older professors in school often reminisced that historically, architectural licensure required architecture students to work a job in construction during the summer. In a gap between undergrad and graduate school, I decided to work with a local General Contractor (GC) in Bozeman, Montana.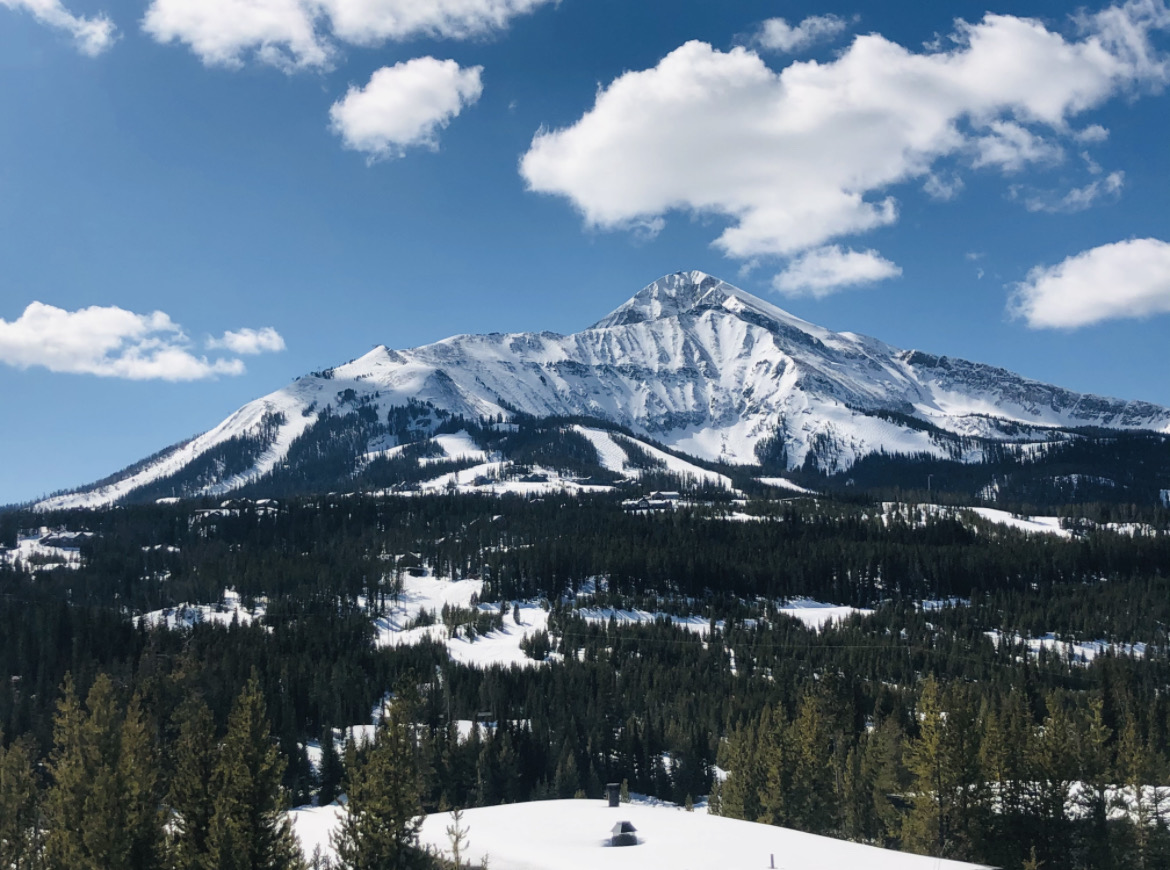 Throughout my time there, I learned some invaluable lessons that continue to help me in the design field to this day. Here are a few anecdotes and lessons learned that I think are worth sharing.
Understand Your Contracts
Contract talk is never at the top of anyone's favorite list of subjects, but understanding who is responsible for the scope can save you millions! I didn't fully understand the contract's importance until it was put into action. We were working with an architecture firm that had historically only worked on design-build contracts, but the contract for the new project was traditional. On multiple occasions, we received incomplete details with the expectation that we would finish the design. Because of the way the contract was written, each incomplete detail resulted in a change order at the expense of the owner, costing them thousands of dollars. This became a source of hostility between everyone in the owner, architect, contractor (OAC) meetings.
Lesson learned: Everyone on the team should read over the contract and make sure that you know the scope assigned to you.
Know Your Materials' Source
There was a high-end luxury project I worked where the lead architect had selected some beautiful stone for the hearths in each of the units. Per the contract documents, the stone selection was very specific with no room for acceptable alternatives. However, in 2021, material shortages were abundant, and the stone was being sourced from Spain. Several of the palettes of stone had broken on the way to the distributor, and the subcontractor did not have enough stone left over to cover the necessary square footage. This caused severe project delays for our certificate of occupancy. Ironically, while the stone was certainly aesthetic, this area of Montana was known for its limestone.
Lesson learned: Had the specifications allowed for substitutions or acceptable alternatives, the project would not only have been finished earlier, but could have supported local subcontractors, local materials, and saved money.
Webcams On!
The relationship between the GC and the architect is an age-old antic. I didn't fully understand this dynamic until I worked on a project with a team that didn't play nice together. The architect was out of state, so it was rare that they attended OAC meetings. Throughout the project, there were many delays and change orders. In-person meetings, while rare, were consistently friendly and productive. Virtual meetings, however, were consistently hostile. Webcams were off for all team members, which made it easier for harsher and overly aggressive accusations.
Lesson learned: Conflict management is almost inevitable throughout the project process. Communication is not only auditory. Having webcams on results in a more productive and collaborative team.
Document Management
I was once working on a couple projects simultaneously, one of which used BIM360 for document management, and the other that used one long e-mail strand. It was incredibly easy for me to review and transmit submittals through BIM360. I could assign new tasks to new team members and see what was outstanding. The other project made it almost impossible to track what had been reviewed and what hadn't. New team members who weren't part of the original email strand required further training and explanation. This reduced productivity and made for slower return times.
Lesson learned: while not all projects require document management programs like BIM360, make sure that the way you organize and save information is easy for other team members to understand and access. It ultimately makes it easier for other people to take work off your plate.
Rendering Correctly
There were a few quantity takeoffs I was in charge of, in which the original pre-design or schematic design documents didn't have very much information. In a few instances, the scale and dimensions were missing entirely. In these scenarios, I was directed to count the number of bricks in the elevations or renderings to help determine material quantity.
Lesson learned: Make sure to include scale and dimensions in preliminary drawings. Takeoffs can even be determined from material scale: try to render them accurately.
LEED Points from a Construction Perspective
If your project has sustainability metrics, getting the contractor on board early to communicate the project goals should be a first step. The Construction & Demo Waste Management credits as well as the Building Product Disclosure & Optimization credits can be a real challenge, especially when considering your project location. One of the most challenging LEED points we encountered on a project was the Low Emitting Materials under the Indoor Environmental Quality category. This specification upholds VOC requirements for adhesives and sealants for commercial interior, new construction, core and shell, and existing buildings. While in theory, volatile organic compounds requirements for products such as adhesives and sealants are ideal, on-hand low-emitting materials for quick fixes and resupply can be difficult to find from the local hardware store. Particularly in the area we were working in in Montana, low emitting adhesives were not something the local subcontractors were familiar with. With fewer products available for use, we achieved fewer points that we otherwise could have earned.
Lesson learned: When the project's regionality can be a challenge, LEED priorities should be addressed during the preconstruction meeting, as well as specified in product data submittals.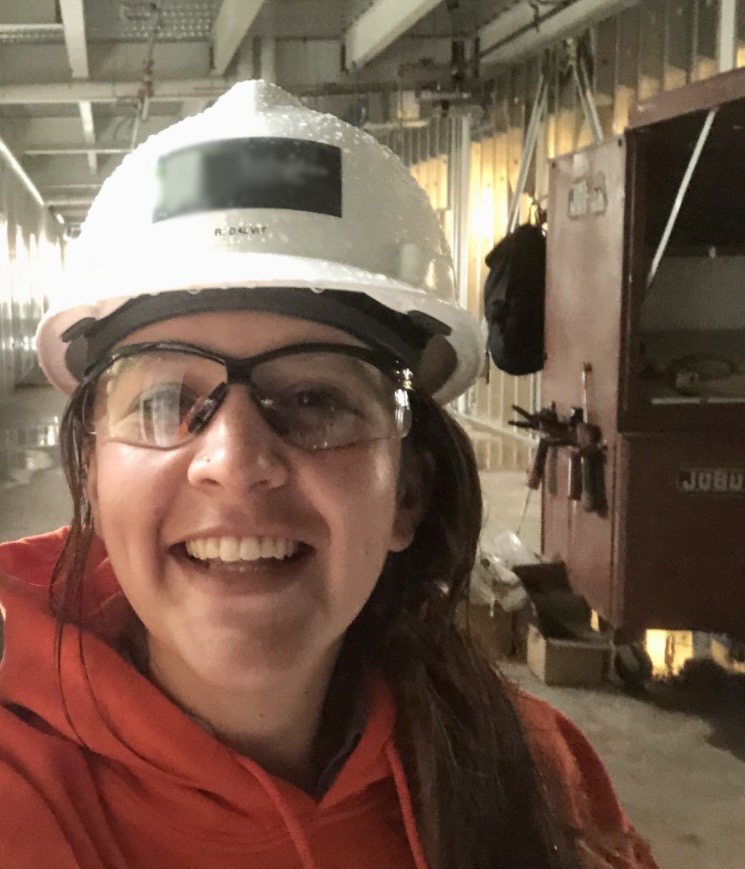 Swinging a hammer, reviewing shop drawings, or managing budgets is a fantastic way to understand the industry from a new perspective. In fact, you can earn up to 320 hours towards licensure under the Construction & Evaluation category for working a job in construction. If you're looking to further your architectural career, working for a General Contractor is a great way to get your foot in the door!
If you want a design team that understands construction as a holistic process, let us know. EVstudio would love to work with you! I'm not the only architect on our team who's gotten valuable lessons from working with a general contractor.