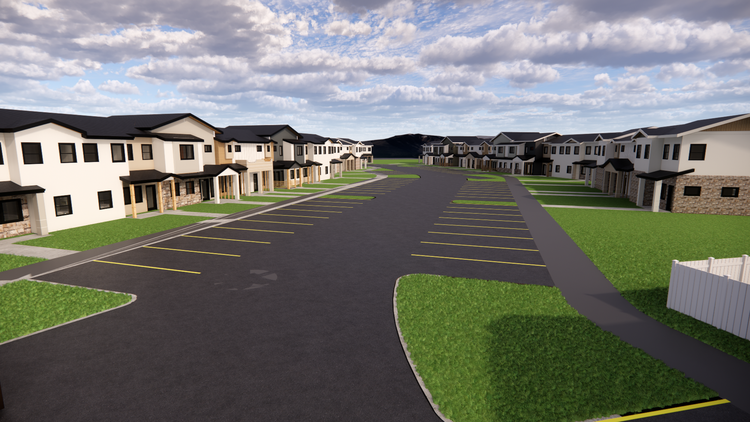 First impressions are everything when it comes to designing multifamily housing developments that immediately welcome residents home and make them feel like they are part of a larger community. In today's competitive housing market, multifamily design needs to have the right mix of functional space as well as an array of amenities to attract residents and stand out.
Residents today are looking for fresh modern housing styles. They desire open and functional floor plans even though space can be tight, and of course, access to various amenities on site such as walking paths, event and meeting space, outdoor gathering areas, bike storage, and more. There is more opportunity now than ever to create unique architectural multifamily designs that offer residents lifestyle options that can be an extension of their townhome, condo, or apartment.
EVstudio Idaho is excited about this because we can leverage our creativity in design while keeping the prospective residents in mind. We make sure we consider everything in the design phase from site selection to the appearance of the site, how it geographically and aesthetically fits into a neighborhood, and what the tenant's needs are within a particular area where the development will be located. This is why we always strive to design with the prospective residents in mind and focus on how an entire multifamily housing development can attract happy residents who are excited about living there.
Through the years, EVstudio Idaho has completed several multifamily housing architectural designs not only in Idaho but across the country. Every day our team has the honor of collaborating not only with our amazing clients but with some of the best architects and interior designers on staff, as well as general contractors, and other business partners on projects.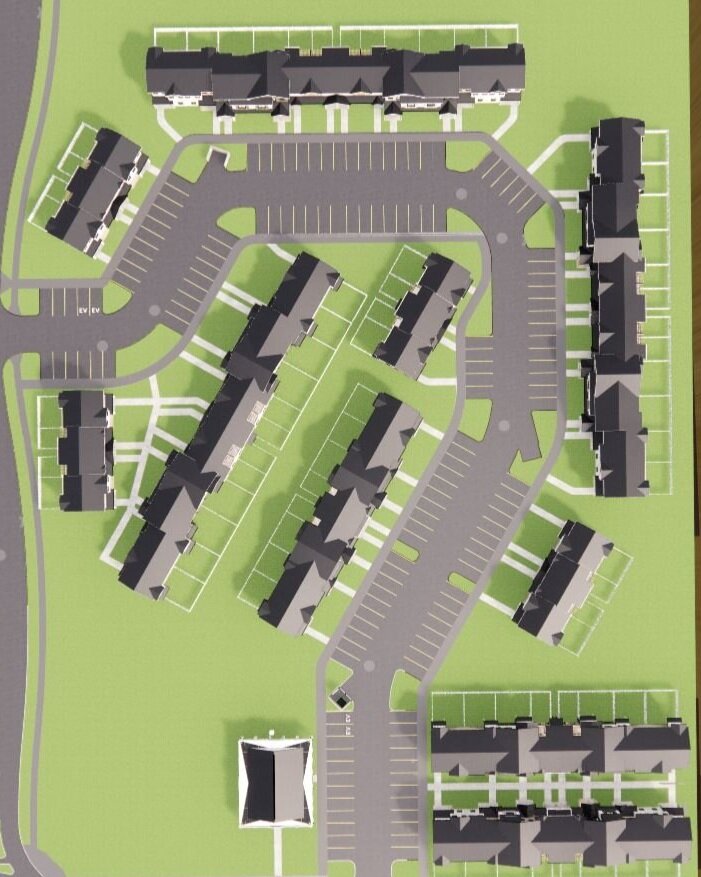 El Monterrey a fresh approach to multifamily housing 
We are excited to announce our latest multifamily housing design for a new development called El Monterrey that will be located in Caldwell, Idaho. This 79,000 SF. residential housing development will add 76 units of new townhomes to this area. Future phases of this development will include additional multifamily and single-family residences.
 A design with affordability in mind
It's no surprise that people are looking for an affordable place to live as rents and housing prices continue to rise. EVstudio Idaho kept this in mind when working with our latest client on its latest design for this multifamily development. Our team was able to get creative in how we could offer people a nice place to live while helping to keep costs down without having to sacrifice functional living space or the amenities residents are looking for.
 Multifamily housing that stands out
The one-bedroom units offer tenants a little something extra as the units have both a yard and a second-story patio. Also, the two-bedroom units have an upstairs loft area offering extra living space that can be used as a home office. These units also have a private backyard. Then in the three-bedroom units, there is a larger kitchen area with a walk-in pantry and two and a half baths with a powder room. All the units maximize space and have an open floor plan concept creating flow within the units. All the bedrooms have vaulted ceilings, which is a nice touch. Design concepts for the patios incorporate wood pergola coverings and wood railings.                                                                                                                 
Creating a place for community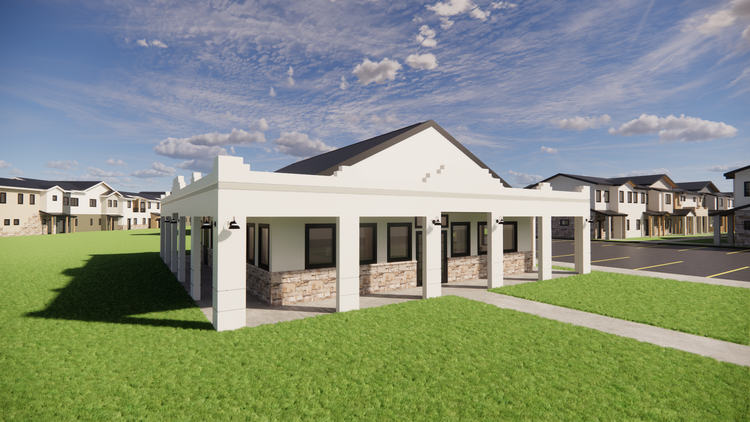 Creating a community environment is vital to the design concept. Gone are the days of the traditional clubhouse. Our client specifically invited EVstudio Idaho to take a fresh approach in how they could create a community space that was not your traditional clubhouse. It was important that this space be attractive and inviting especially to young families and meet the various needs of all residents. That's when the community center concept took shape. This is a space that is perfect for gatherings, markets, classes, meetings, or for relaxing and entertaining. The community center is the heart of this development and serves as an extension of the residents' own homes.
Also, there is an outdoor amphitheater for gatherings as well as parks and pathways throughout the development. Outdoor spaces encourage residents to get out, meet each other, and enjoy the outdoors. Ariah, EVstudio's lead designer on this project said, "This was an exciting project to work on with our client because we wanted to create something really special and unique with this multifamily housing development. This development is sure to be a nice addition to Caldwell, creating a great place for the residents to live and helping build strong lasting communities." 
Thanks to our partners
Site work on this housing development will start sometime in late summer. We are excited to be working with Life Bridge Capital and Triple Dot as well as our dream team of great consultants; Rock Solid on civil, Value Engineering on mechanical/plumbing, Strux Engineering on structural, Amp Engineering on electrical.
If you are looking for a dream team of architects to design your next multifamily development, please contact EVstudio. We'd be happy to talk with you about how we can work together to design great multifamily housing developments using a fresh approach in architectural design.