Looking for accessible windows for an IBC / ANSI Type A units?   I may have found some answers.   Looking for ADA compliant windows?  ADA also has very similar requirements to ANSI for operable parts and many of the websites below mention ADA compliance.
Challenge:
ANSI 117.1 1003.9 + 1003.13  requires 1 accessible operable window where operable windows are provided for Type A units.  Not required for Type B units. ( ANSI is referenced via IBC and FHA safe harbor reference)
Solutions:
For slider and Single Hung Retrofits: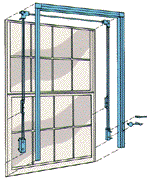 For new Single Hung windows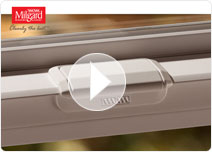 http://www.milgard.com/milgard-advantages/smarttouch-window-lock.asp
For Casements and Awnings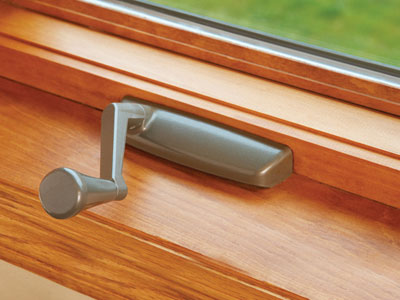 http://www.kolbe-kolbe.com/gallery/index.cfm?pcID=5&pID=31&projectCategoryID=6&pI=32
Looking at the Window Ease design I think it would be possible to take a casement and simple add a larger handle to it and basically accomplish the same thing.  The problem would be testing it and proving it works.
It looks like Kolbe and Milgard have done this and as they say their design meets ADA they should also meet ANSI as ADA and ANSI are word for word the same on their requirements for operation regarding type grasping and pinching.  ANSI 117.1 2003 309.4 Operation, and the ADAAG 309.4.
It is worth noting that IBC/ ANSI Type B Units do not require this level of Window operation accessibility but they do require adaptability as a general rule, so choosing a window that could use one of these methods to become adaptable will save your client money down the road if they ever have a request to modify a window in a Type B Unit.