The relationship with your favorite Colorado architect or engineer doesn't have to have to end once the permit is approved. We are always available during the construction phase of the project to answer questions via phone or email. Inspections are also another task that happen during the construction process.
Typically there are four inspections:
Footing
Foundation
Framing
Finish
We typically like to be involved during this phase of the project. Having the architect and engineer who designed the project do these inspections means you typically get a better product since we are the most familiar with how things should end up.
We recently went out for a steel inspection on a home we have under construction in Evergreen.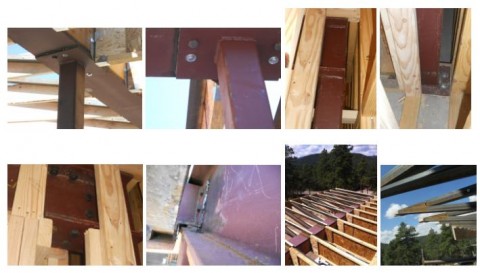 Above are eight steel connections. Some more common than others. The two on the lower right are custom details for the roof cantilever. I think you would agree that have the engineer who designed that detail would have an easier time inspecting it compared to a random engineer off the street.
Construction administration is just one of the services which we offer that can greatly improve the quality of your project.