You may have heard that we use a software package known as Revit. One of the things that we really like other than the fairly intuitive interface is that the architects and the structural engineers here work within the same file. Once the schematic design has progressed far enough that the building envelope, stair openings and other key features are in place a structural engineer opens up the file and stairs putting together their layouts. This actually can happen in 4 dimensions since the two disciplines can work in the same file concurrently in time.
When every beam, floor framing, column, foundation wall and footing are modeled in 3 dimensions we can quickly scan through the drawing for potential conflicts. It also means making wall sections and other view are better coordinated since the software 'slices' up the model however we see fit and shows us exactly where each component is located. Below is an example of the MountAir Townhome project in Lakewood in an X-Ray view: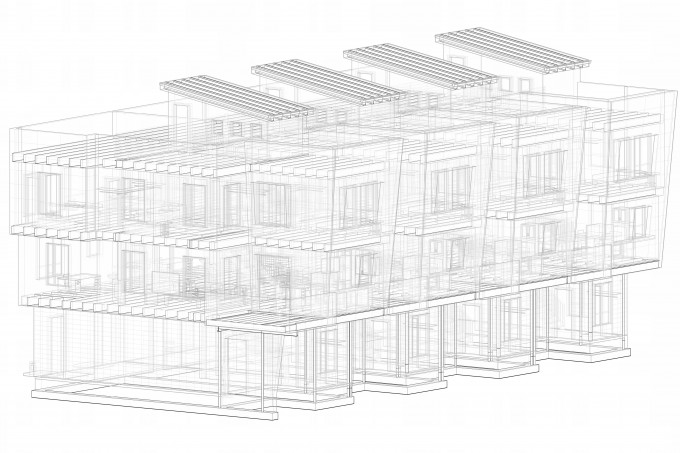 This model view can be explored through a number of means and give great feedback to the location of beams and columns. Additionally columns will appear in our architectural floor plans so that we can easily coordinate with those items. We also model HVAC and plumbing in Revit. With all of these items in once model it makes it easier to identify potential conflicts before the first shovel hits the ground.