EVstudio presented the Copperas Cove School Board with a feasibility study for the renovation and new construction of a Career and Technology campus for their school district. The study and design was a response to recent legislation and workforce research pointing to a rapidly growing need for vocational workforce in Texas in the coming years. This study was to help visualize the possibilities for the existing campus in the future. The feasibility study included cost analysis, site planning, evaluation of existing structures for renovation, and a preliminary schematic design for some of the facilities.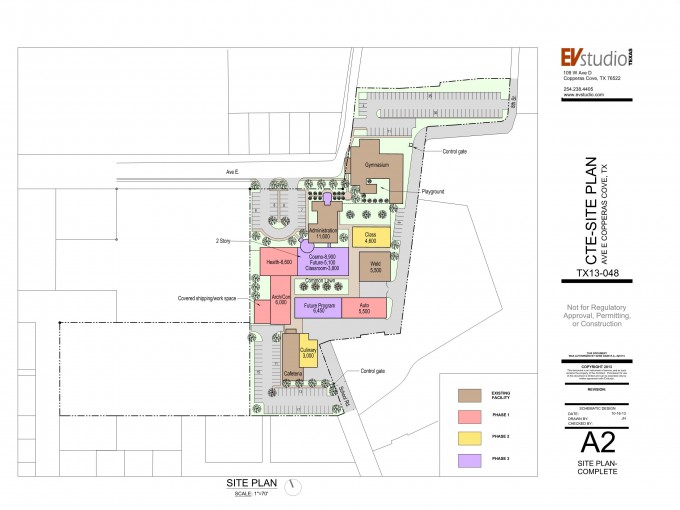 EVstudio designed a phased masterplan for the campus that included the most critical facilities in the first phase. The site is designed to be easily added to and adaptable for future facilities. This is a critical need as the future demands of the workforce may change, which in turn may warrant attention to other programs. The first phase of the site plan would include renovations to the existing auditorium to become a Building Trades workshop and classroom, a new Health Science facility with a mock hospital room, and a new Automotive repair shop. These three programs represent the focus of the current workforce demands in the Central Texas area. EVstudio worked closely with the School District and their Workforce committee to determine growing workforce demand in the area, and the most pertinent needs for the community.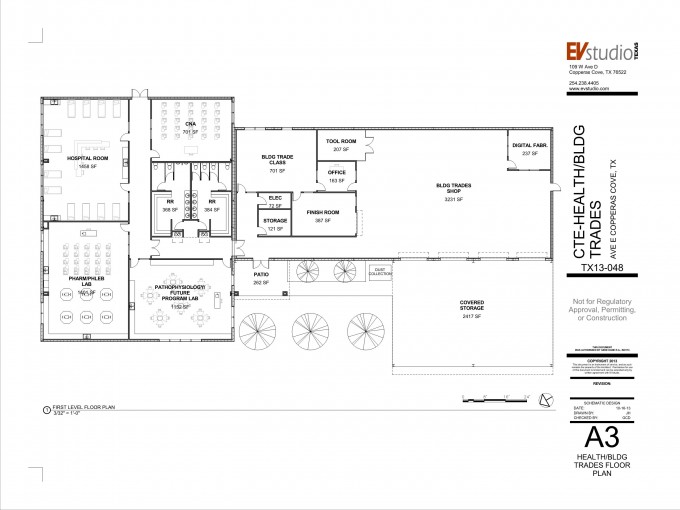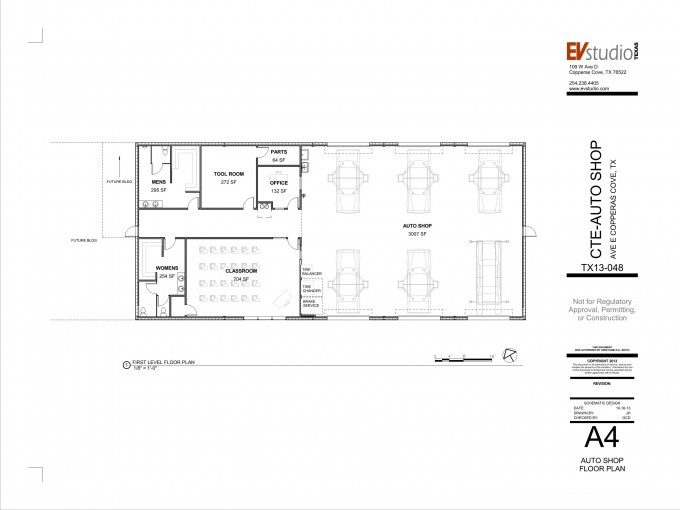 The masterplan for the campus includes, in addition to the above programs, a cosmetology lab, a culinary kitchen, welding shop, eventual renovations to the historic administration building on campus, and space for future programs to be decided on in the future. While this design is preliminary and for determining the possibilities for the future, it is a critical step in every large project. This feasibility and design study is a key ingredient in the decision making process for the Copperas Cove School District.