We recently finished a master bathroom addition that is a good example of how composed sight lines and clearly aligned circulation paths can enhance one's experience while moving through a space.  In the image below we see the new entrance to the master bath with the view terminated by the double doors to the master closet.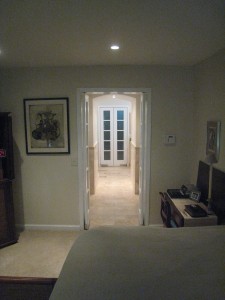 In the following image you can see how far a little window organization can go to help compose a pleasant elevation, even on a smaller facade.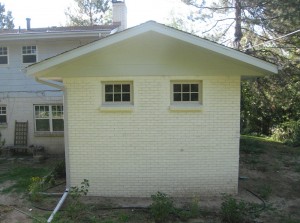 In the following images you can see how we used arches and symmetry to bring definition to paths of travel and highlight moments of program.  In this case, a very short hallway is transformed into a portal.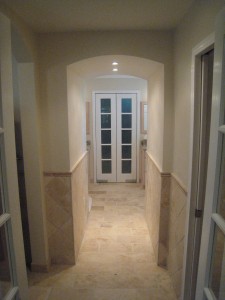 In this view looking from the closet back towards the bedroom the series of doors and portals is terminated by an existing window.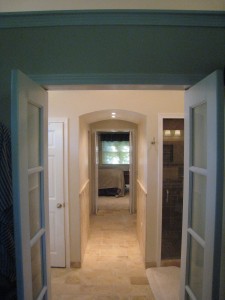 In this image a standard sized tub nook is given a more formal feel with the use of an arch, glass block and some lighting.