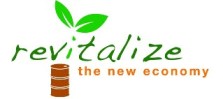 The Colorado Brownfields Foundation is hosting its annual conference on November 9th and 10th 2009. It will be at the Doubletree Hotel in Westminster, Colorado.
The 2009 Conference focuses on revitalization in the new economic realities.  Sean O'Hara, principal with EVstudio will be part of a panel discussion on November 10th at 8:30. The discussion will focus on where the action will be in a post recession economy, with infill development or sprawl development.
The CBC 2009 conference website has a great deal more information. Hope to see you there.