EV Studio was recently asked by our client WillMax to provide an updated rendering and site plan for marketing Colorado Springs newest upcoming apartment development.
One of the benefits we have at EV Studio in our use of the latest 3D modeling and rendering software is the ability to produce multiple options in material selections for our clients.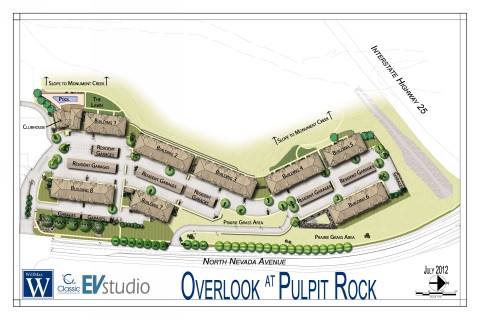 In addition we also use a wide variety of hand and graphic programs to place the finishing touches on our work as shown by this landscape site plan rendering done by our Landscape Architect John Olson.