Our 190-unit multi-family project at Commonwealth Heights  in Lone Tree, Colorado is at the midpoint of its 16-17 month construction schedule.  The project is phased into four distinct buildings.  Buildings 1 and 2 are completing sheetrock row and Building 1 has a show unit nearly completed.  Buildings 3 and 4 are in various stages of framing and utility rough-in.  Below are some photos of the construction progress.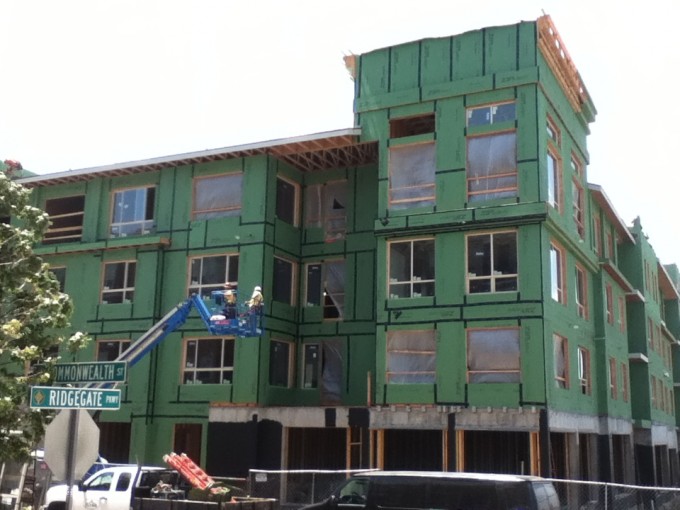 Above you see the northwest corner of the property at the Commonwealth / Ridgegate intersection.  The lowest level of this area appears open because of all the storefront glass that will encase the four retail areas.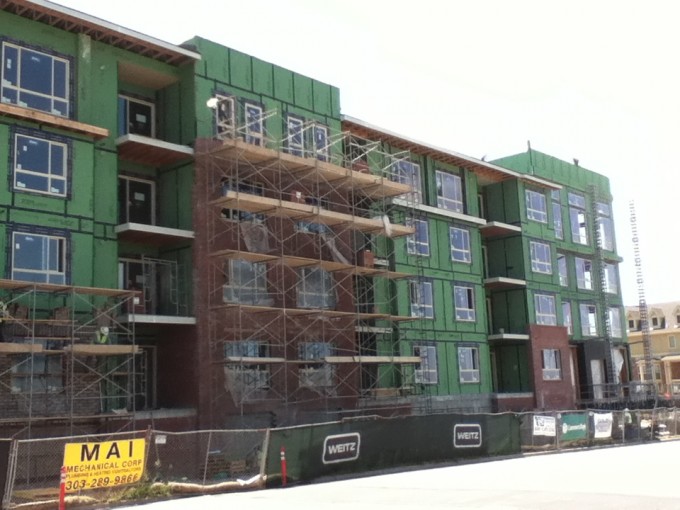 Above you see the great amount of brick being used for the skin of the project.  The client wanted a strong and urban identity for the property and the brick coursing, colors and details help to create the desired feel.  The green boards are a new exterior sheathing system that serves as both the structural sheathing and weather barrier…no building wrap!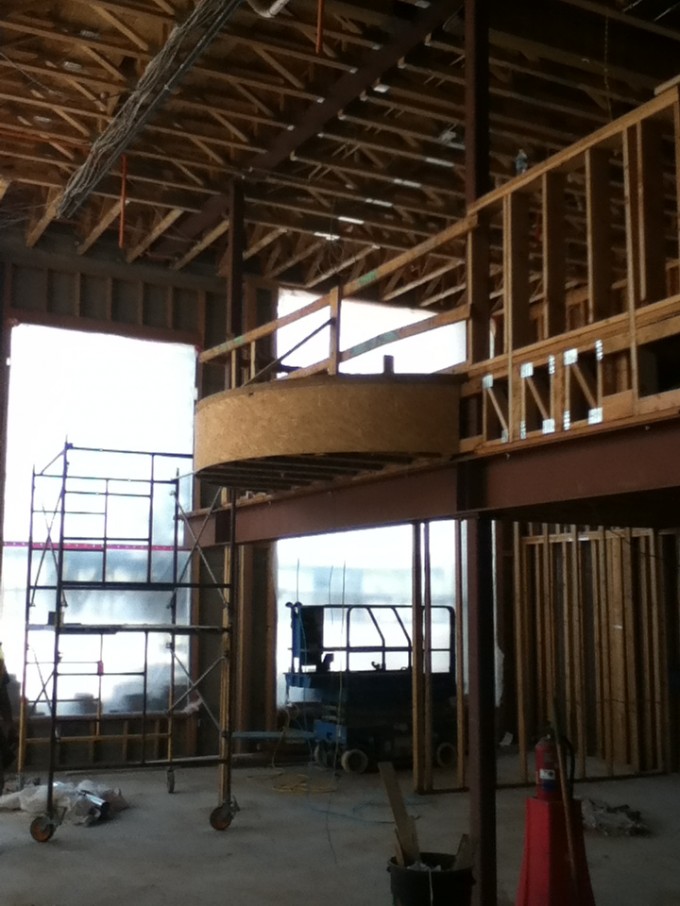 The lobby / sales area is an inviting two-story space which features large areas of glazing and a semi-circular mezzanine overlooking the fireplace and waiting area.  The far corner of the mezzanine is hung from above to avoid the extra column, which allows for better view and flow in the public areas.
Also, the project has just been given a new name!  A contest was held for new naming suggestions and Anastasia Chuykina of our interior affiliate has been awarded for her winning entry…Ovation!
Congratulations Anastasia!