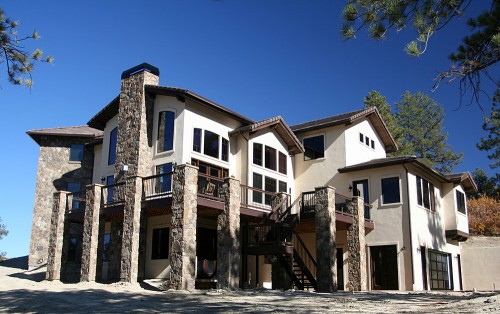 The Hughes Residence is a 9,000 sf home in the Pinon Soleil neighborhood of Castle Rock, Colorado. The home is sited on a challenging building site with a small building envelope and a dramtic slope accross the lot. The home features large family areas, seven bedrooms, formal living areas, four bedrooms and two unique recreational features. The lower level of the home has a swimming pool which crosses from the inside of the home to the exterior and a sport court with an 18' ceiling.
Steve Dow of Paragon Development is the builder of the home. Once again the combination of client, contractor, architect and interior designer came together to produce a fantastic result.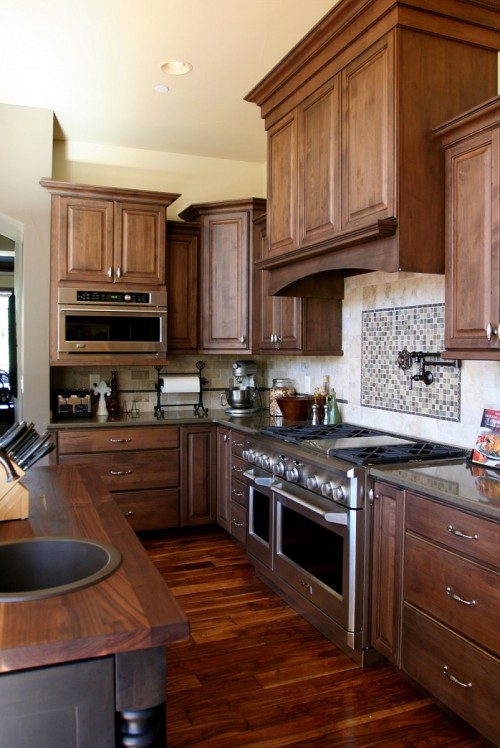 Fantastic kitchen cabinets with a blend of three different cabinet and countertop styles.
Looking at the entire kitchen including the six person bar.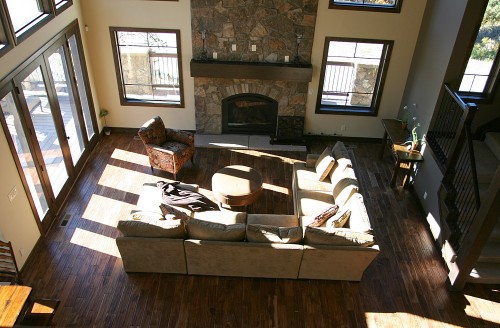 Looking down at the living room from the upper level common area.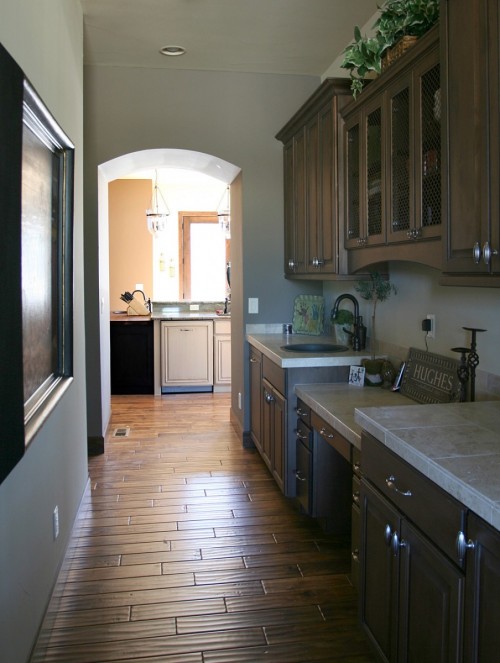 Looking at the kitchen through the large butler's pantry. In addition to the serving area in this photograph the door on the left leads to large walk-in pantry including a second refrigerator and significant storage space.
The formal dining room is one of the front rooms in the house.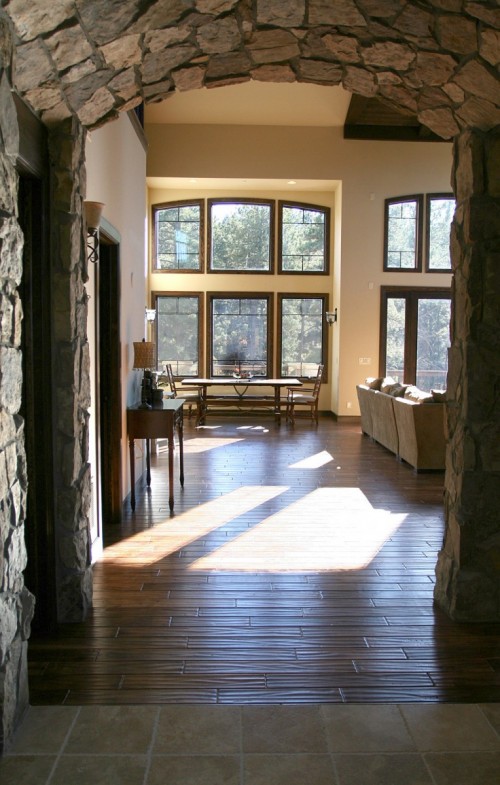 Looking through the stone entry arch toward the living room and informal dining nook.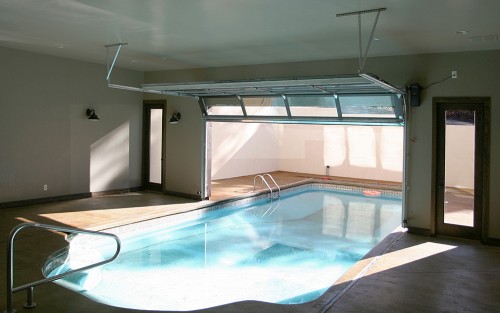 Besides the usual bar, pool table and family room the lower level also includes a swimming pool, half indoor and half outdoor.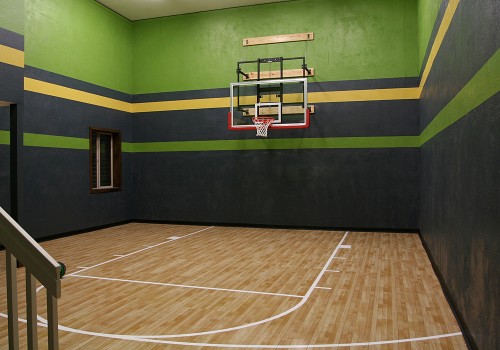 The most surprising amenity in this Castle Rock home is the sport court with an 18′ high ceiling in the basement. The floor of the court is another level down from the basement floor level allowing the required size despite a tight building envelope.