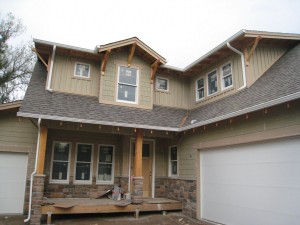 One of the central tasks of this house was creating a strong sense of flow through the house from front to back; creating a clear procession from door to door that would organize the whole floor.  These next few photos highlight how that was accomplished.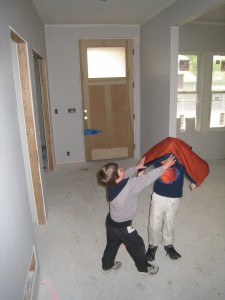 The front door is at the west end of the main corridor which also organizes the dining room, office, coat closet, butler's pantry and both stairs.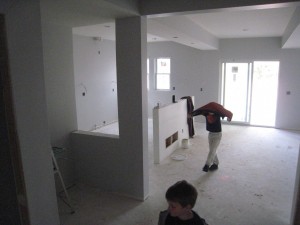 The rear sliding door is centered on the main hallway width and seperates the kitchen from the living room.  Dropped beams allow the areas to be both clearly defined visually while overflowing into each other functionally.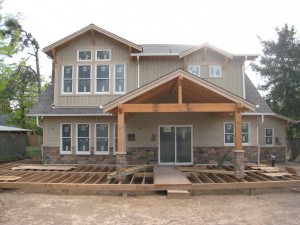 The sheltered area of the rear porch is again centered on the door, completing the path through the house.