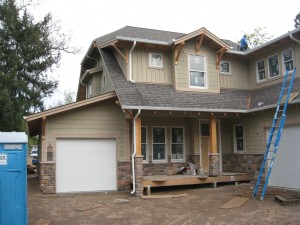 The fact is craftsman homes don't want to ramble on.  When asked to envision a craftsman style house most people see a little bungalow with a covered porch.  One of our big challenges in the case of the home pictured above was figuring out how to fit about 6,000 total square-feet of home into an L-shaped lot while keeping the composed feel that the owner was looking for.  The secret?  Keep the overall geometry simple and easy to identify; in this case that meant housing as much house as possible under one massive roof form.
Viewed from down the street or across the park the mass of the house is hidden among the trees and appears to nestle very comfortably.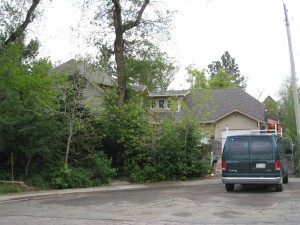 Here are some samples of the spaces tucked inside the house, and many seem larger than what the house could contain, but I swear they're all in there!