This is my first project working at EVstudio where I had the opportunity to work architecturally from start to finish. It consists of a main level and basement addition, each around 1,000 square feet. One of our Architect's and I first met with the clients and were initially shown around their home. During our first meeting we sat down with them and discovered their desired use for the new space.
For the main level, they wanted three bedrooms, a master bedroom and two additional bedrooms for their kids, a bathroom for the kids to share, a master bathroom and closet. For the basement, they wanted to include a bathroom, laundry, storage and mechanical room as well as an entertainment space. A design constraint that we were faced with was keeping the overall area of each level around 1,000 square feet. We had a side setback and also had to align with an existing wall. That gave us our width dimension. We were a little more flexible in the length. After going over some initial layouts with the clients and space requirements for the programmed spaces, we fixed in our overall dimensions to 30′-3" x 37′-0".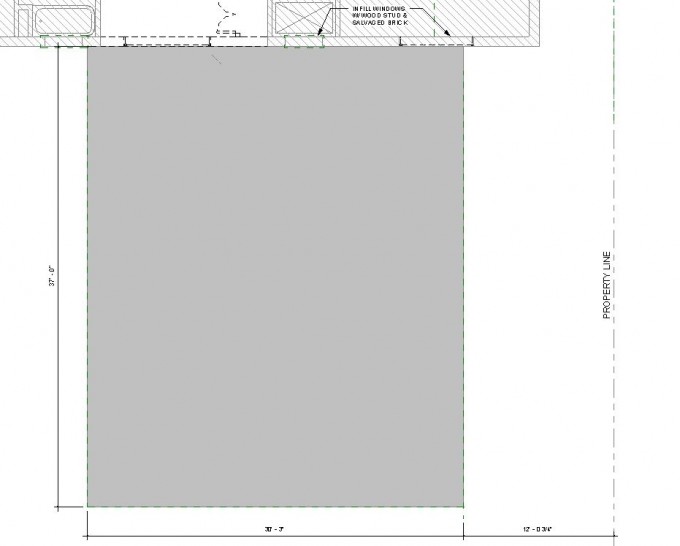 Once we had the dimensions locked in, I was given the opportunity to start laying out the floor plans for both the main level and basement based on the client input we received from our initial meeting. This became a good learning experience for me. I was able to use my design experience to come up with possible layouts that we presented to the clients. With their feedback, and another in-home meeting, we worked together and came up with a finalized design for both the main level and the basement.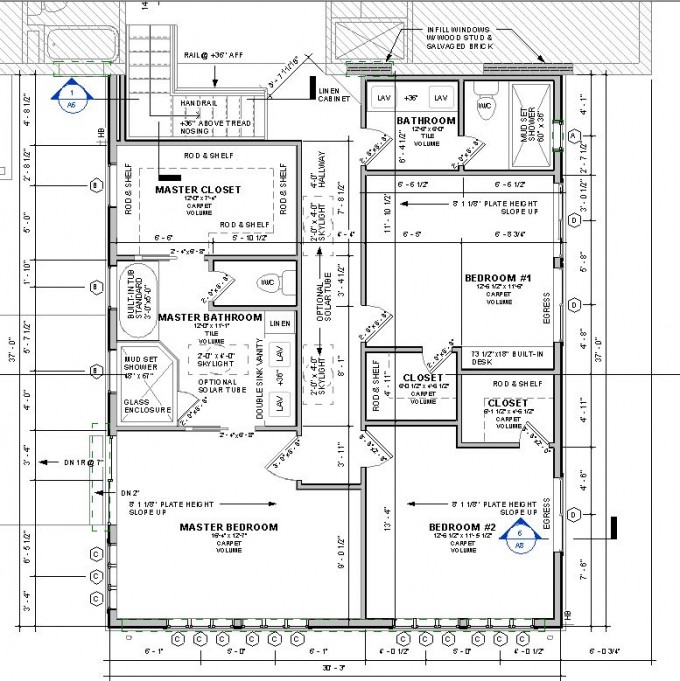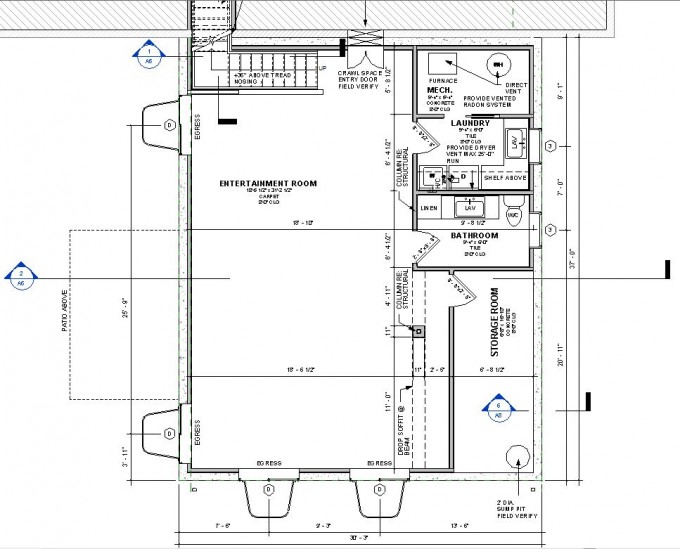 During this process, I also modeled the existing house (based on documentation we gathered from our in-home meetings) and the new addition. The model was constantly being updated in order to satisfy all the new design changes.
Now that we had our final design, we began working on the construction documents. This process consists of project coordination between the architect, designer and structural engineer. We are currently in the final stages of the project and will be getting ready to submit for permit.