I had the opportunity to go and visit the recently completed home of Matt and Allison Dickson last week, and they were thrilled with their new home we designed in Evergreen Meadows.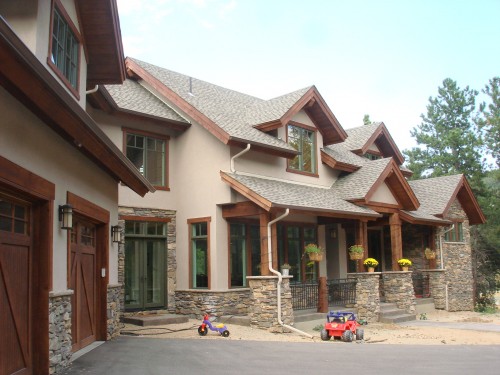 This mountain home has fire resistant and low maintenance exteriors with an interior design approach akin to the woody craftsmanship that is reminiscent of the East Coast where the Dicksons are from.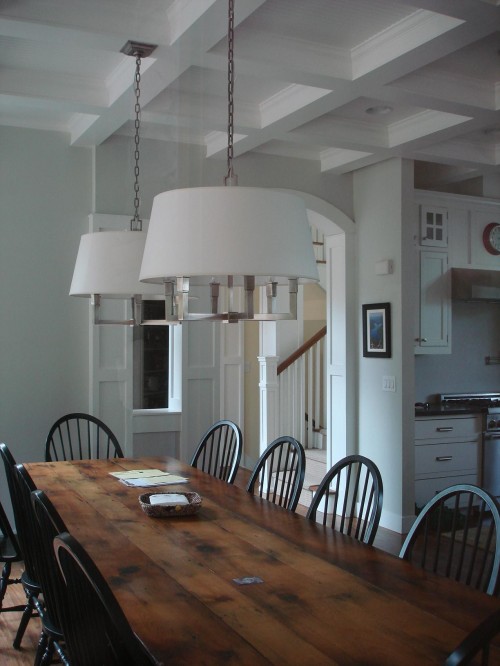 Their contractor was Steve Dow with
Paragon Development
. The project took about 8-9 months to construct and went very smoothly. That is due in large part to both the professional management of the contractor as well as Matt and Allison's diligent work in staying on top of all of the finish decisions they had to make and staying way ahead of the contractor's schedule for placing orders.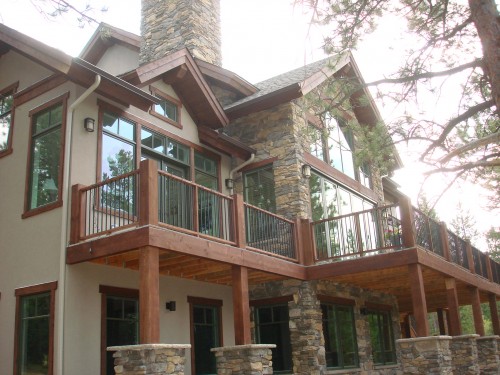 Matt is now embarking on the daunting task of landscaping. No easy task in the mountains, but we're sure that with his keen sense of aesthetics, it will come out beautifully. We are looking forward to the Oktoberfest party they will be hosting next month when we will see how far along he has come!