During the demolition phase, progress is measured in linear feet of chain link fence and caution tape.  Here are some photos of the progress so far.  The asphalt parking lot has been torn out, and the concrete piers have been drilled, formed and poured.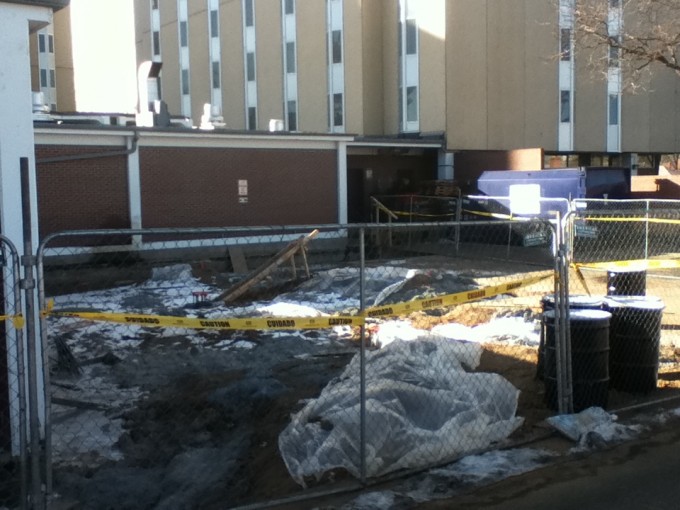 Below you can see the skin of the neighboring boiler room has been removed to allow for the eventual construction of a new block wall.  This is the University of Denver, so all load-bearing construction is concrete and masonry.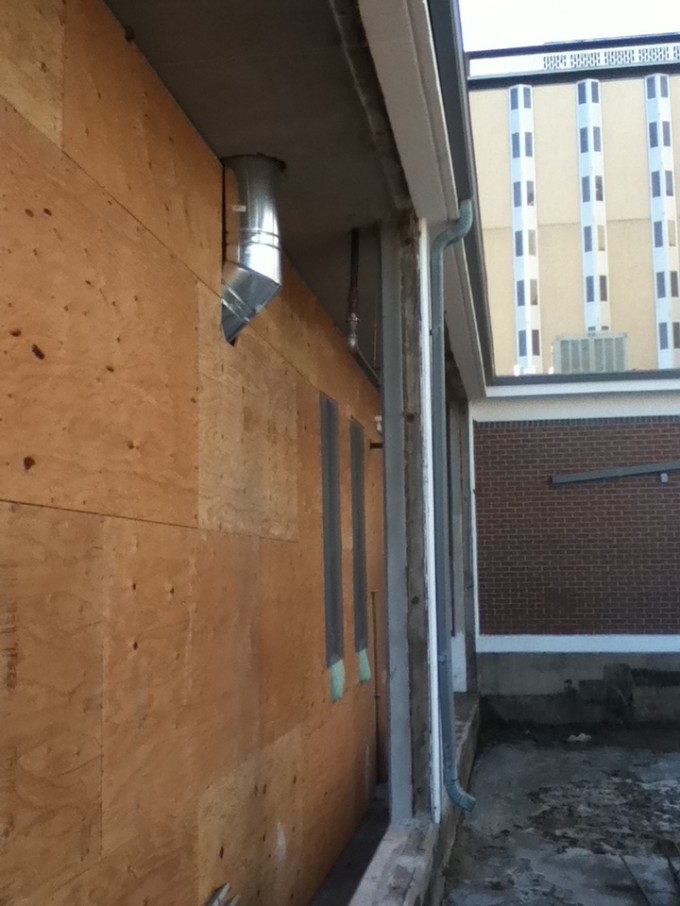 Next year, if you are an incoming freshman and are enjoying an orientation function, the lettuce on your BLT will be kept cold right about where that 2×4 is getting some sun.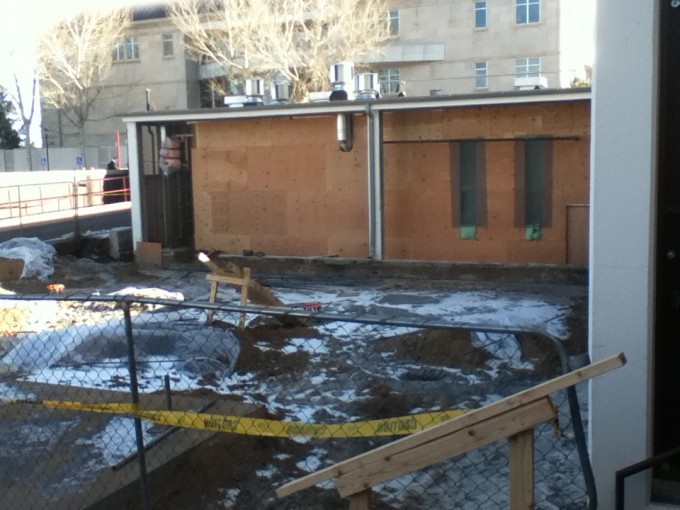 More to come!