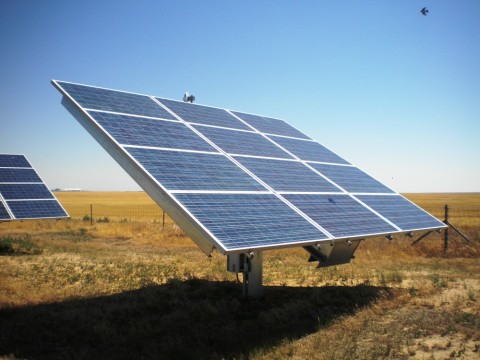 EVstudio attended the E-470 Solar Project Dedication June 26, 2012.  Our office designed the helical piers used for the two solar panel systems; a typical array and unique single pole design.   It was exciting to be a part of this important project.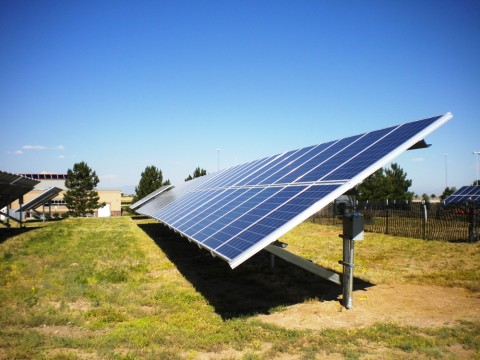 Solar Project Facts
22 solar panel sites along E-470
Solar panels will power street lights, toll collection equipment, maintenance facilities, toll plazas, and the E-470 headquarters.
In a 20 year period, E-470 will help to prevent emitting 24,000 metric tons of CO2 emissions, equivalent to 61,000 barrels of imported oil.
1st year projected production: 975,436kWh
1 year offsets roughly 1.4MM lbs in CO2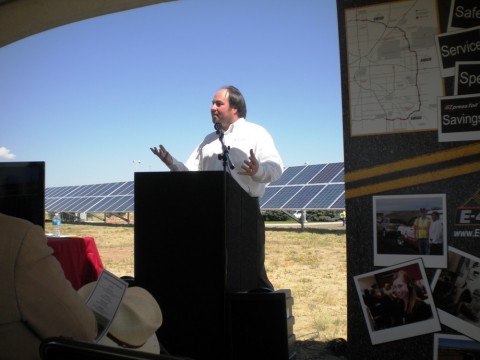 Nick Galesic, VP of Business Development at Martifer Solar USA.
EVstudio worked directly with Martifer Solar USA and Pinnacle Structural Solutions to fine tune the helical pier design to accommodate their needs while safely supporting the solar panels.  We were able to find a helical pier solution that worked with Martifer's previously designed rack system and the materials Pinnacle could get their hands on in a timely matter.