EVstudio recently observed the reinforcement and tendons for an elevated post tensioned slab that will support three wood frame townhomes at 303 Canyon Blvd in Boulder.  The project is at a great location and we really look forward to seeing this one completed.  We worked with C and L Development, the post tension contractor, to provide the client a total package for the PT design and construction.
For this project we provided engineering services just for the elevated post tensioned slab.  We're happy to help with just the PT design, but we really enjoy designing the entire structure.  EVstudio provides full structural engineering services to design any type of structure our clients may want.  From small home additions to large commercial projects you can count on us.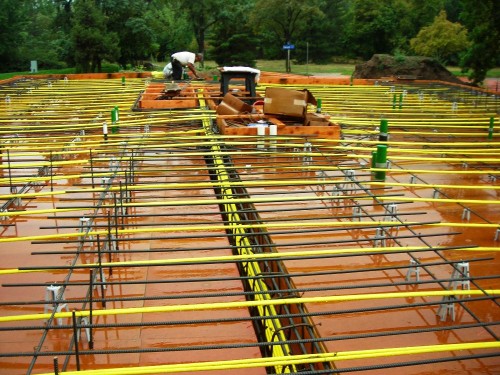 A view of the two span slab and the concrete beam using tendons to provide additional strength.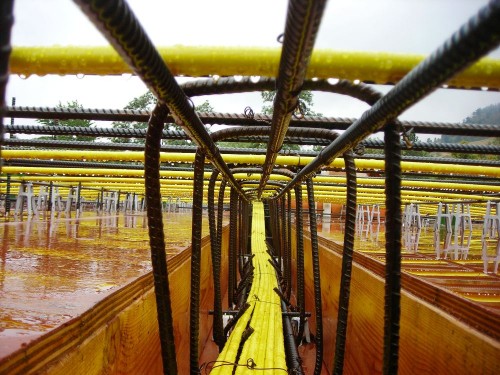 One of my favorite shots from inside the beam.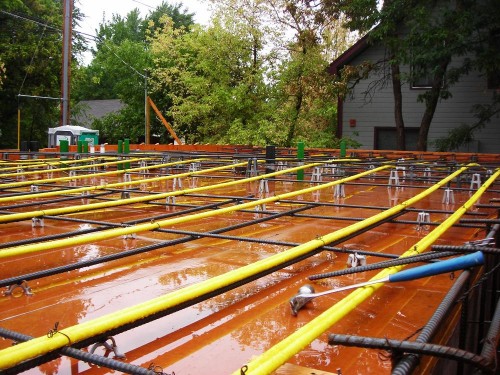 Slab profile where you can see the draping of the tendons.  By draping the tendons you maximize the strength of the post tension slab.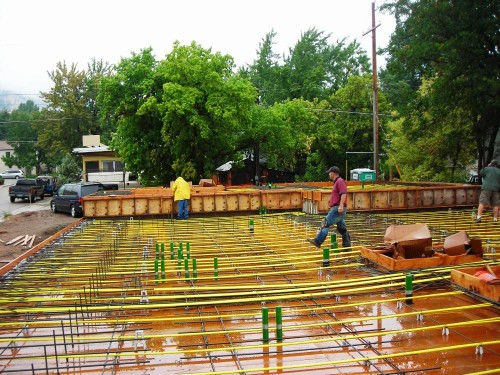 Overall shot that also shows the roughly 30″ step in the floor elevation.  This is basically two separate slabs with a concrete wall between them.  C and L did a great job on the forms and will be able to pour the two slabs and wall monolithically giving the client a better looking slab.