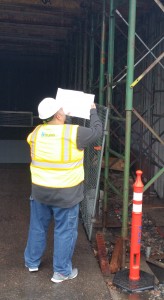 EVstudio's is honored to name Denver's very own Alex Knuth as EV's Sexiest Field Inspector for 2015. This was a challenge that EVstudio opened to all inspectors of EVstudio, nationwide. and through an exhaustive elimination process we have found our winner, Alex Knuth. Alex Knuth is one of our Denver field inspectors and has been with EVstudio since early 2014. He is capable of doing all inspections types, from footings to framing and rebar to post-tension slabs.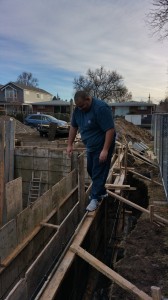 Not only did Alex win for his sex appeal, but also for his commitment to EVstudio, customers and employees alike. Co-worker and structural engineer Katelyn Wager, had this to say about Alex: "We (EVstudio) could not have selected a better winner, he brings knowledge and energy to all departments here at EV, especially to the structural and inspection departments. When I think of someone that would do a great job inspecting a project for EVstudio I think of Alex every time. Not to mention he is easy on the eyes."
Conrad Moulton said this about Alex and his interaction with clients: "Alex helps bring the customer's knowledge to new heights and delivers the proper information so the customer can properly build a project as it is intended and designed."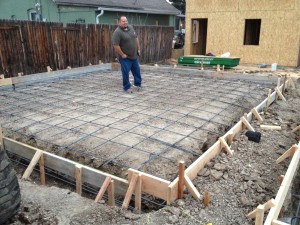 But back to this challenge; Alex did tilt the win in his favor with his amazing looks. Structural team leader Conrad Moulton had this to say about Alex "That is a man that can fill out a safety vest." Structural engineer and aspiring architect Billy Henly said "Alex Knuth has the best bone structure I have ever seen on another man."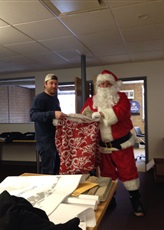 Structural engineer Calvin Curtis was asked about Alex's win and his comment only spoke highly of him: "Sexiness is based on symmetry in the face and I do believe that Alex posses the highest symmetry of any inspector here at EVstudio. I have also examined his conformation and find it in extremely high regard."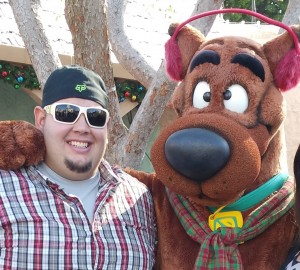 "From my architectural professional opinion, Alex's appearance is both classical and modern, I could not have designed a better looking man." Kayla Harmon, architectural intern stated when she found out about Alex's win. She closed with "I would let Alex inspect my structure anytime."
Alex is grateful for his win. But he wants everyone to know that he will not let it get to his head. He is here to bridge a gap between all of our customers and EVstudio staff. He is open for everyones inspection needs.
If you need any inspections done please feel free to contact him at alex@evstudio.com or at 303-670-7242 x 60