EVstudio delivers architectural design for our clients in many forms and levels of detail tailored to our clients. Typically throughout the design process, the design is delivered by means of 2D floor plans, elevations and hand sketches to convey concepts fed from a collaborative client / designer environment and interaction. Our final product is a continuation of this 2D work. That said, we also provide additional 3D representation to help bring all the 2D elements into focus, understanding, and eventual reality.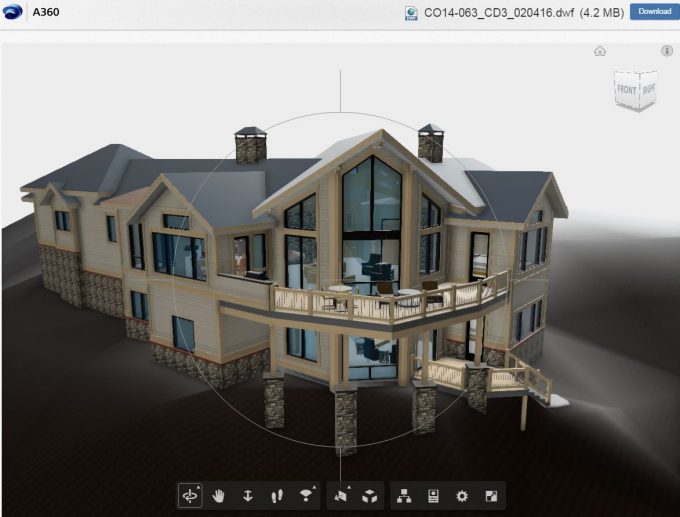 We have the ability to take our Autodesk Revit software to a 3D level, can readily present 3D still imagery of exteriors as well as interiors from almost any vantage point, as well as flyovers and walkthrough videos. However, these 3D representations will only show as much content as your designer has put into the design of the project and usually only includes what's needed for client understanding and obtaining a building permit. In example, detailed development of cabinetry or ceiling treatments is not a requirement for a building permit so these as elements of the overall design are rarely developed in 3 dimensions. If the desire of a particular client is to push that level of 3D development beyond our typical deliverables, we're more than happy to discuss what it would take to bring further 3D elements to life.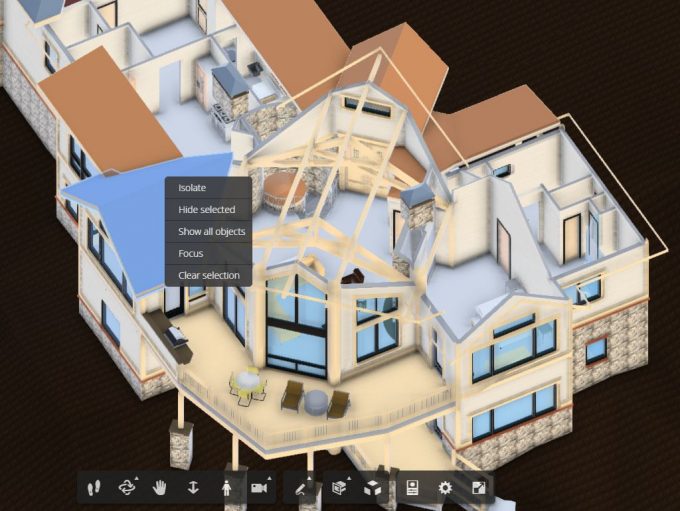 These examples show the level of 3D development typical of a custom residential project. Not every home will exactly match this level of development, but we work with each client to match their needs with our proposal.
Please also visit the related links below for some exterior flyover videos typical of our standard project delivery, including one for the home shown in this article. All the following imagery was captured from a 3D export from Revit to a 3D DWF model and viewable through the free Autodesk Design Review software either available for full download for use offline, click Autodesk Design Review, or through your chosen web browser. All the following perspectives are obtainable with the tools available to our clients and designers alike through this free interface. Additional model content and 2D floor plans and elevations can be obtained from use of the free download, just ask us how.