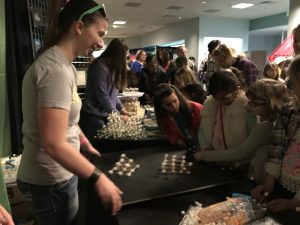 The Denver Museum of Nature and Science hosted its fourth annual Girls & Science event on Saturday, March 3rd, and EVstudio was there to help introduce kids to the fields of architecture and engineering.
A team of about 10 EVers from all of our disciplines was lead by Tiffany Binkowski, the Structural Engineering Manager of Custom Homes here at EV.  We had a blast helping hundreds of kids build marshmallow and toothpick structures and test them on shake tables to see how they would stand up to an earthquake.  We enjoyed seeing the kids getting really into building stable buildings that wouldn't fall over, or fall apart when they helped us create mini-earthquakes.  Several kids took the basic ideas of engineering that we were able to teach them and revise their designs to make a more stable structure on their second and sometimes third, or fourth shake tests.  The amount of enthusiasm and eagerness to create good designs was amazing to see from kids of all ages.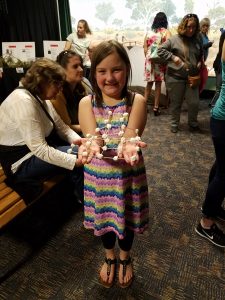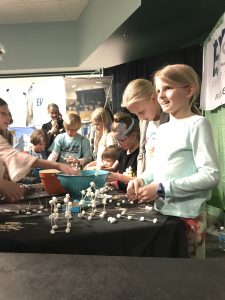 Our team loves giving back to the community by educating and mentoring the next generation of architects and engineers.  If you have a budding architect or engineer that would like to hear more about our professions, let us know how we can help!  We hope to see you at next year's Girls & Science event!