We are Thrilled to announce that EVstudio was named First Runner Up for Best Architecture Firm in Colorado Business Magazine's Best of Colorado 2015.
Additionally, EVstudio was also named Second Runner Up for Best Engineering Firm.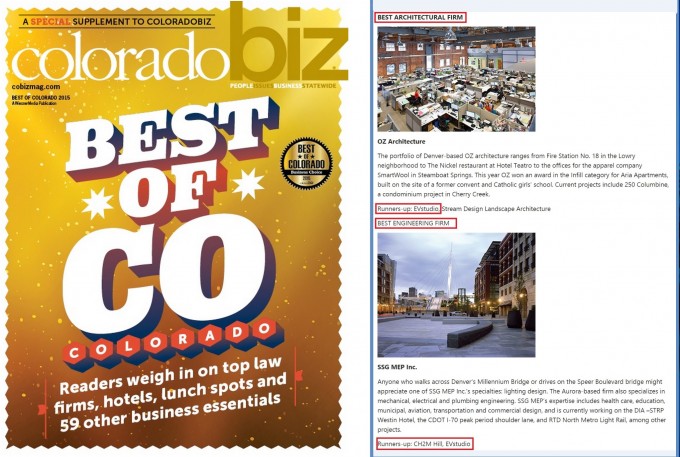 We are truly honored to be considered among the firms in consideration – it is truly humbling to have our 9-year old company in the same class of these significantly older, larger and more established firms.
From Colorado Business Magazine, "To help us identify these businesses, we enlisted DataJoe, a third-party research firm that set up an online voting process that ran several months to identify winners and runners-up in 62 categories. Participants were asked to vote for the companies they'd trust to take care of their colleagues and friends and were required to vote in at least 10 categories. In another measure to minimize purely self-interested ballots, participants were allowed to vote for their own company once, but were also required to vote for at least two other companies in that category."