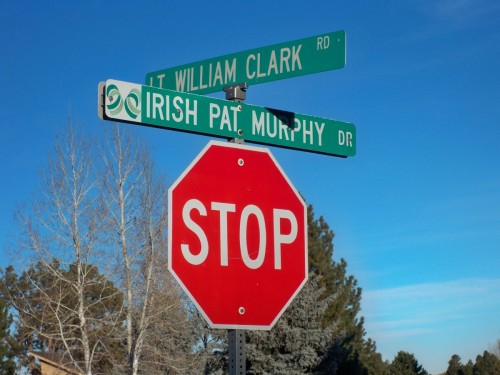 Near North Irish Pat Murphy Drive in Parker, EVstudio has completed structural drawings for the rehabilitation of a two car garage that doubles as a spacious deck off the front of the home. When feeling some flex in the deck after purchasing the house the owner contacted EVstudio to assess the integrity of the structure. While not in bad condition, EVstudio structural project manager Adam Denton observed several questionable modifications to the garage's roof framing.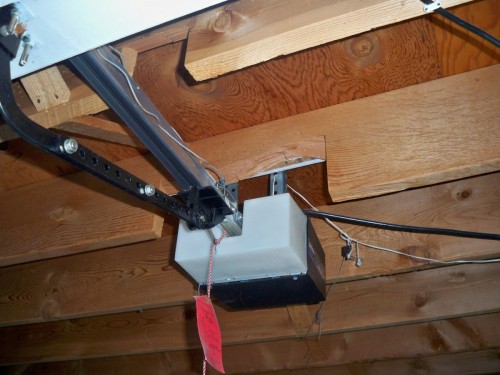 The roof joists shown above had been saw cut at mid-span to provide clearance for a garage door opener.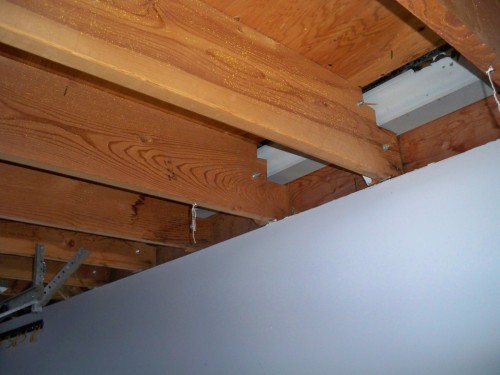 The roof joists shown here had been saw cut to allow room for a gutter to be integrated into the framing.
At the time of Evstudio's observation the owner wanted to repair the deck so the house could be sold. The current trend with lending institutions is that any structural concerns with a home needs to be addressed by a licensed structural engineer prior to loan approval. The owner was worried that he would need to demolish the garage and rebuild it from scratch. EVstudio came up with a design solution that not only salvaged a great majority of the structure, but was low cost in terms of design and construction fees.
* EVstudio is aware that "Irish" Patrick Murphy was a notable boxer inducted into the New Jersey boxing hall of fame in 1995, but it would certainly make for a less interesting blog title.