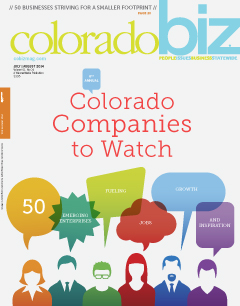 EVstudio received notice today that we were ranked by ColoradoBIZ magazine as one of the Top Architecture Firms in Colorado. Not only did we rank but we were in the #6 spot behind a few of the largest and most longstanding firms in town. The rank is by Colorado employees (so it doesn't include our Austin office) and is actually based on numbers from several months ago. Our current employee total stands at 43 and we see 2014 as another great year for EVstudio.
EVstudio started as an architecture only studio with two employees and over the last eight years has grown and diversified our services. We are now leaders in planning, architecture and engineering services for project types including both single and multi-family housing, commercial, education, healthcare, retail, restaurant, hospitality and worship spaces. We are fortunate to have a great team of what we call "EVers" who we've recruited from many other great companies throughout the country. We've also grown with a fantastic group of clients who have trusted us to be their partners on their projects.
At EVstudio we want to be your "Architect for Life" so please let us know how we can help you with any projects large or small and tell your friends about us.