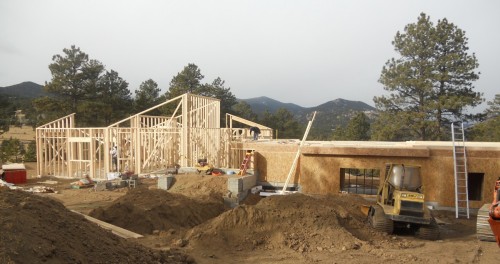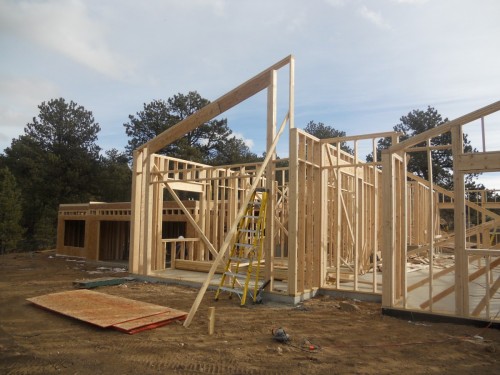 Framing is underway at the Haley Residence in Evergreen.  The house is built on four separate levels: the lower, garage, foyer, and main.  The foundation is complete and framing for the lower and garage levels is in progress.  The exterior material palette will be staggered metal shingle siding, antique barn wood siding, farmer's rock, and standing seam rustic metal roofing.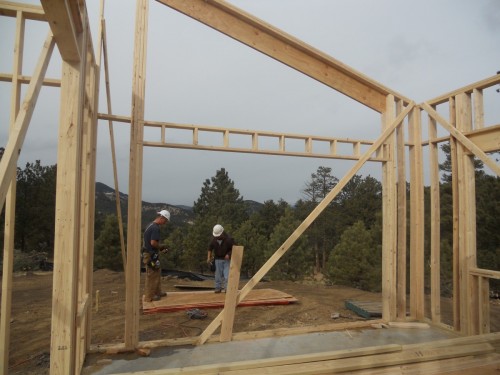 A view from inside the Man Cave.  This is one of the many tall raked walls that will have a steel c-channel moment frame around the doors and windows, a common theme throughout the house.  This room will have its own kitchen, storage, and 9' overhead door to the adjacent 4-car garage.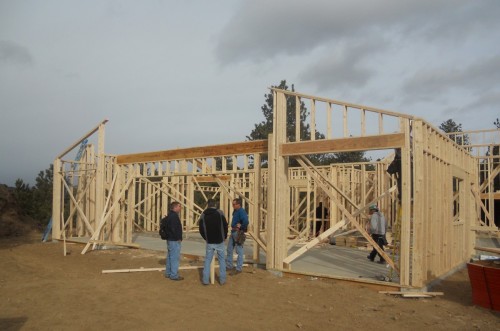 Two of the garage door headers are in place.  The headers will span the entire length of the wall to ensure the proper narrow wall bracing method required by code.  This method requires extending the header past the wall opening, fastening it to the king stud with (6) 16d sinker nails, then fastening sheathing to the header with 8d common nails in a 3″ grid pattern.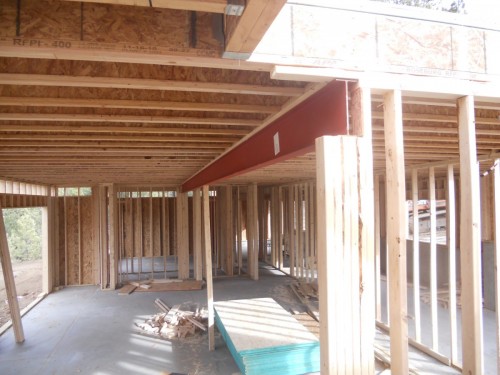 The W10x15 dropped steel beam is in place in the lower level rec room.  Exposed structure is a recurring theme throughout the house.  Supporting the center of the beam will be two W8x13 battered I-columns.  All exposed steel will have reclaimed timber bolted between the flanges for a rustic modern feel.
More construction progress photos to come.