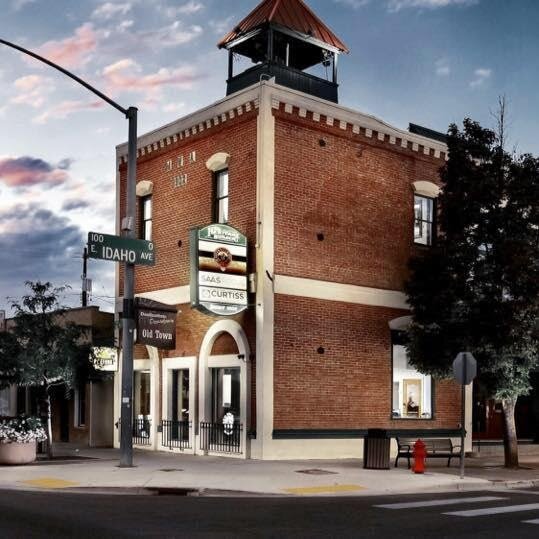 Heritage Hop Haus in downtown Meridian is expanding and will be renovating the main floor of Heritage building located at 729 N. Main Street. neUdesign (now EVstudio) is excited to partner with Cody and Evan, owners of Heritage Hop Haus as the Architect of Record for this project. Renderings created by neUdesign (now EVstudio) capture the client's vision for this new full-service fine dining restaurant and bar concept and nicely complement the already existing craft beer house they own in the basement of the building.
Preparing the Renovation Designs
As with any renovation, especially one like this in a 100-year-old building, selecting the right team was important. neUdesign (now EVstudio) partnered with Tikker Engineering for Mechanical and Plumbing, E2CO for Electrical, and Strux for Structural Design.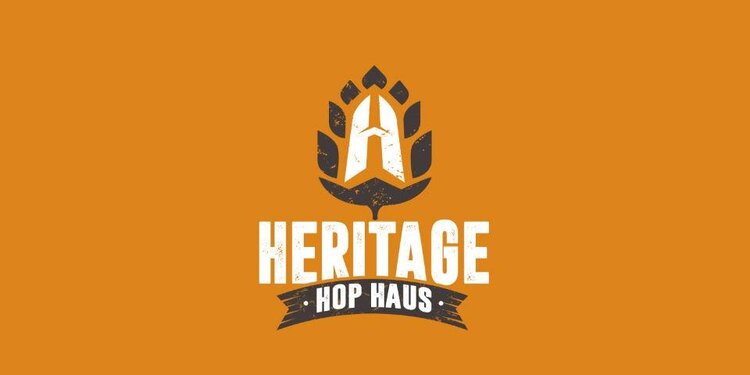 Since this is an old building, the team experienced some early design challenges, but they were able to overcome them. For example, the water heater would need to be relocated to the second floor of the building. Then the team had to get creative with the mechanical systems to come up with space-saving solutions for the restaurant equipment that would need to be installed. Also, they had to increase the weight-bearing capacity on the main floor. These were just a few highlights but nothing that this qualified team of experts couldn't handle.
Trendy Design Concept
Plans for this 2,000 square foot space call for the interior and exterior of the building to be renovated, giving it a trendy new look. The exterior of the building will feature two large overhead doors that can open on a nice day and will bring natural light into the space. An outdoor patio with seating will be added. Accents of wrought iron and heavy metal will be used and carried throughout the restaurant. Historic undertones of the old brick charm once found in this 100-year-old building will be brought back to life. A few other unique design features have been added. For example, have you ever wanted to have the playful experience of swinging on a swing in a restaurant? Well, now you'll be able to. Yes, two lucky patrons can swing as they look onto Meridian's Main Street.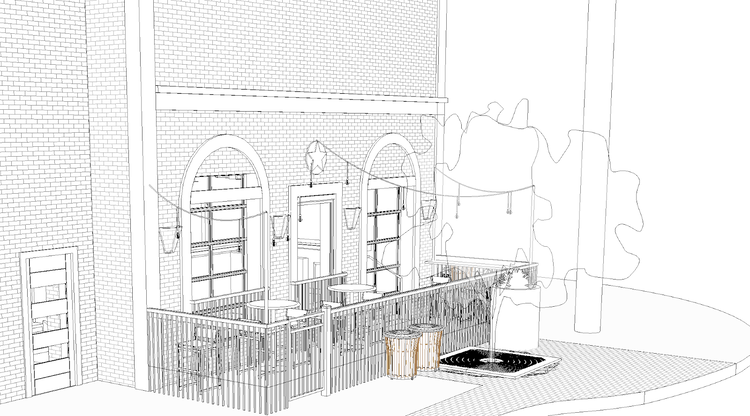 The Atmosphere
Cody and Evan wanted to be sure that the design creates a fun and unique experience for patrons. He hopes to include things like a turtle racetrack. In a Nampa Press-Tribune article, Cuccia said, "He wants to create the right atmosphere for people and then have the cherry on the top be the fun events we do for people." He has a lot of great plans for this new space. It will be a place where people will want to gather and hang out.
If you'd like to stay up to date on this project be sure to follow the social media feeds for both neUdesign (now EVstudio) and Heritage Hop Haus.