I recently had a chance to tour the interior of the Holly Park Community Center. We completed this project at an affordable housing complex in Commerce City for Mercy Housing.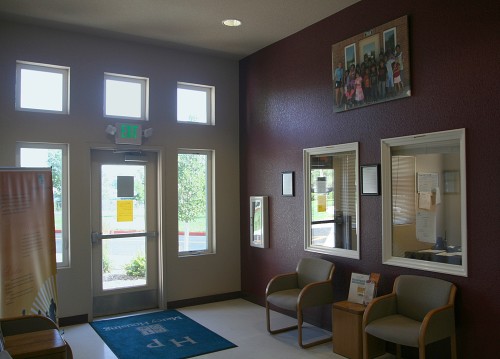 One of the building's functions is a replacement for the old management office. This space serves as the new waiting room.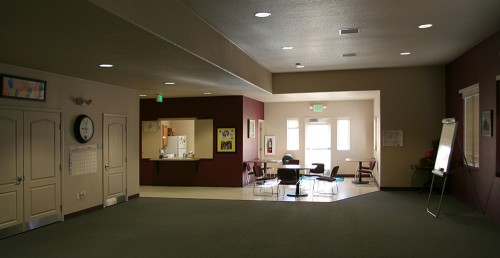 The community room provides a space for both community activities and also an after school program when the school year is in session.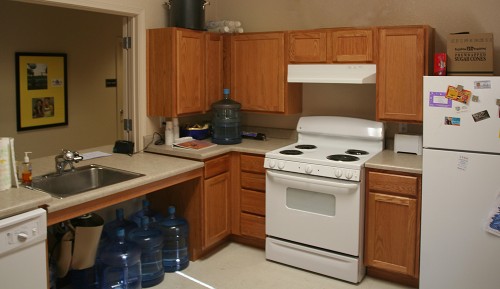 The community center has a full kitchen including cooking facilities. It is fully accessible (at least when someone hasn't stacked water in the knee space).