Progression in building technology and more stringent energy code standards are inevitable as our society moves forward.  In addition, current energy costs may steadily increase in the future as alternative energy sources will take time to do develop.  With cost in mind, making buildings more energy efficient and conservative will require new construction technologies and innovations to meet continually evolving energy consumption standards, and growing building operating expenses.
The below table shows energy standards progression through the building code in time.

Although, many cities and states pick and choose which code standard they want to adhere to, most jurisdictions see ASHRAE 90.1-2007 as the most up to date standard they go by.
Still today, batt and ridged insulation is the typical standard of how walls get insulated in wood and steel structures.  Thermal bridging ,also called a cold bridge, is a fundamental of heat transfer where a penetration of the insulation layer by a highly conductive material takes place in the separation between the interior (or conditioned space) and exterior environments of a building assembly.  Thermal bridging exists where batt and ridged insulation are insufficient leaving exposed structural members under insulated in comparison to the overall wall surface insulation.  This results in wall construction where only 75-90% of actual wall is insulated leaving the remainder to thermal bridging where heat can be transferred between the interior and exterior.  Using rain screens and wall systems where insulation can be applied to the exterior surface of the wall instead of the wall cavities, the total insulation coverage of the wall may increase to up to 98% of the wall actually being insulated, leaving only 2% to potential thermal bridging energy loss, versus the typical 10-25%. This is an example: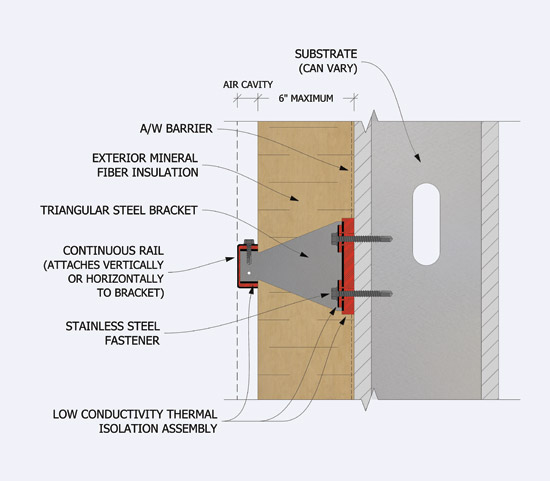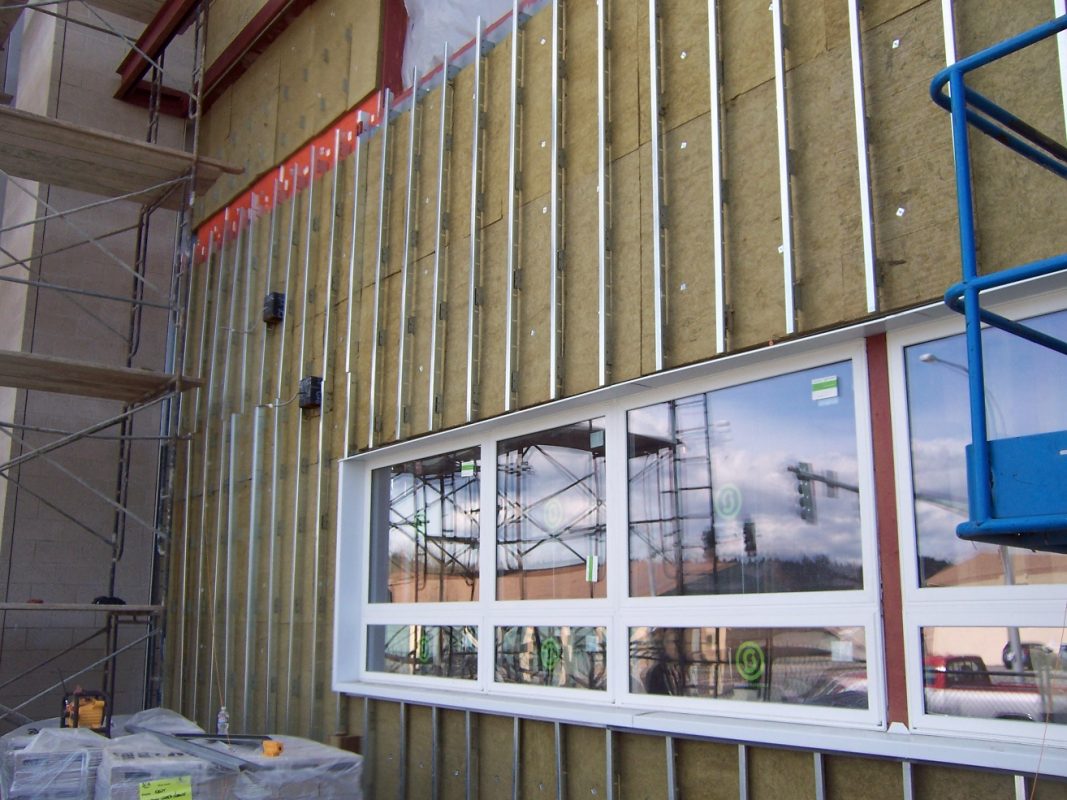 All images courtesy of Knight Wall Systems