On January 20 and 21, 2023, Mass Timber Group hosted the first annual Mass Timber Mastermind here in Denver, CO. There was a fantastic turnout of heavy hitters from across the industry and representatives from all across North America. I attended day one of the event and wanted to recap the experience to share with you!
T3 RiNo
The day started with a tour of T3 RiNo, which will be a six story office building with retail on the ground level.  It consists of one level of concrete construction with five levels of Mass Timber construction above, which is cross laminated timber (CLT) panels spanning between glulam beams and columns. For you code-savvy folks, it was designed as a Type IV building despite having a concrete podium. At the time of our tour, the crew was off-loading and installing CLT floor panels, which was really special to see! They are averaging 25-30 pieces of Mass Timber each day, thanks to the precise planning and fabrication of the panels.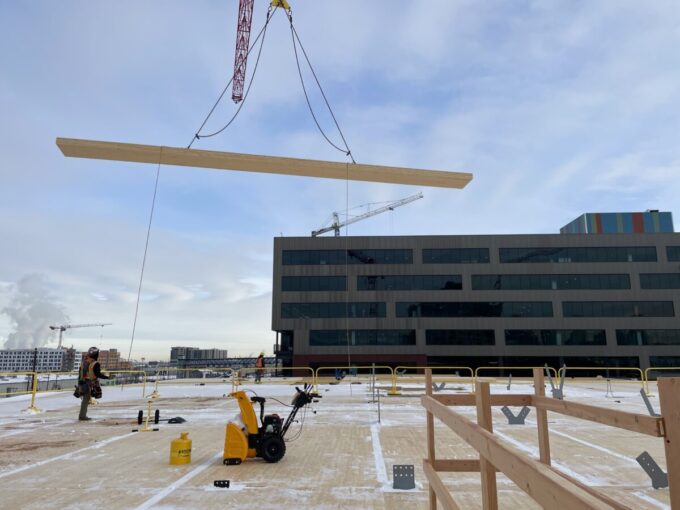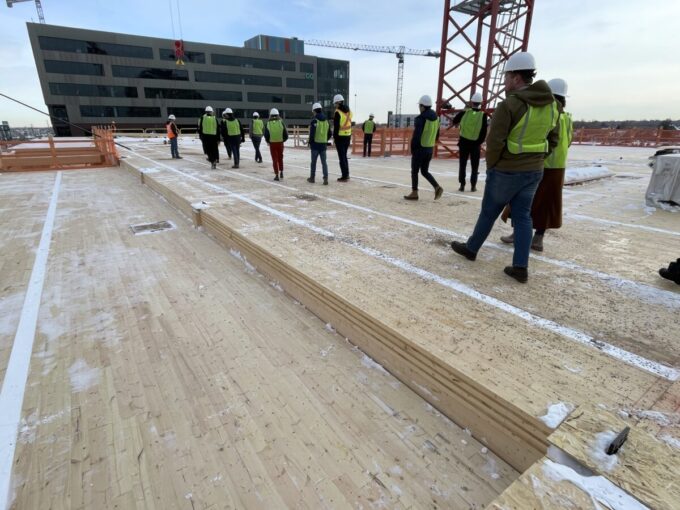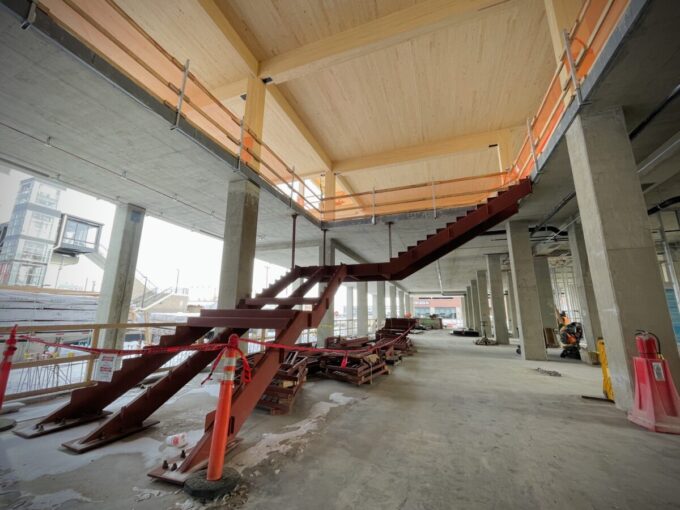 University of Denver – Burwell Center
The next stop of the day was to a finished building – University of Denver's Burwell Center, a 23,000 square foot center dedicated to career and professional development for DU students. It consists of three stories of CLT panels supported by glulam beams and columns. The lateral system consists of CLT wall panels (the two stair cores, elevator core, and one additional wall separate from the cores), which was a first in Denver.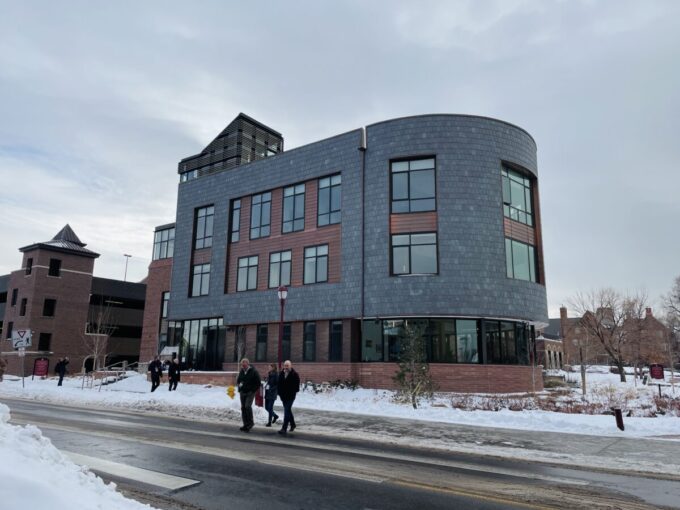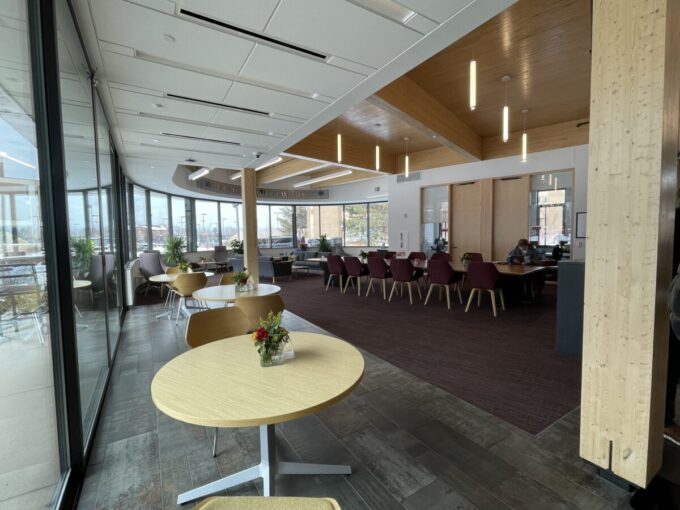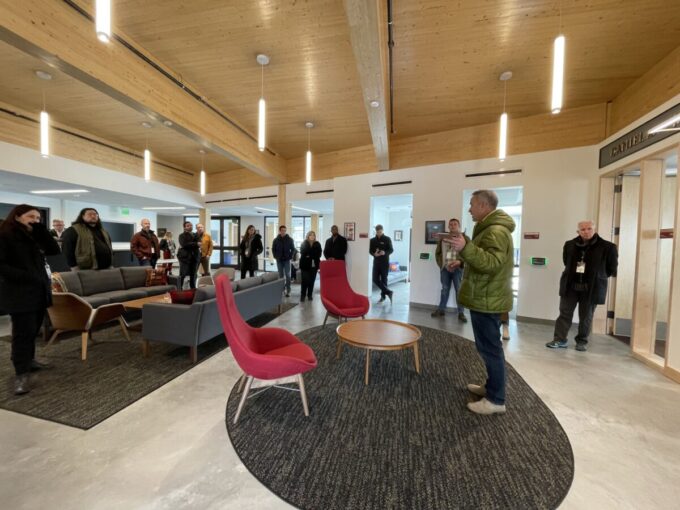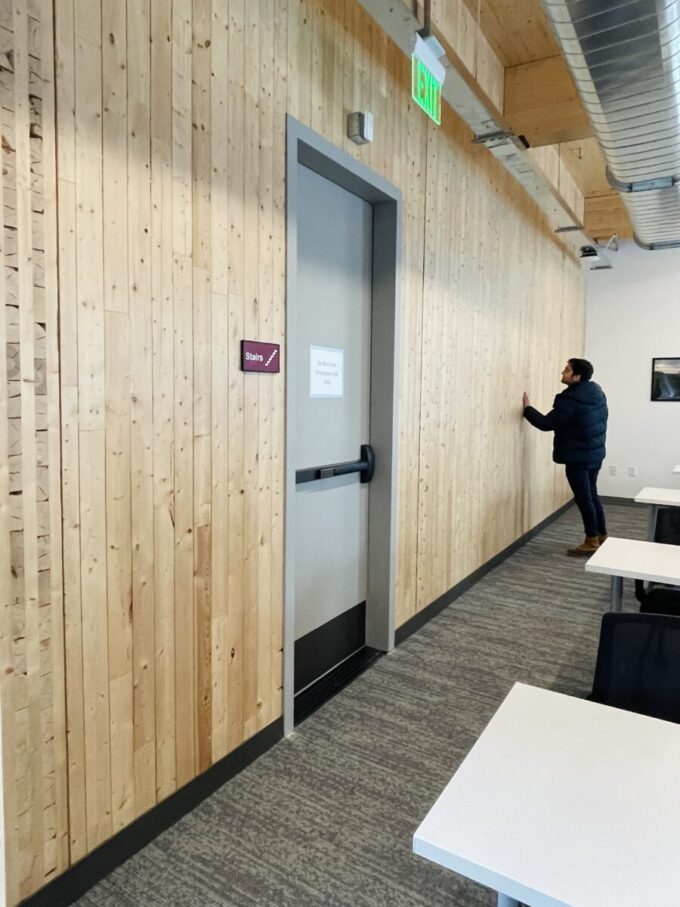 The EVstudio team is excited to see Mass Timber growing in popularity, especially in our home city of Denver. As the International Building Code and local jurisdictions continue to recognize Mass Timber as a viable construction material, more and more buildings are anticipated to be designed with this material in mind. Mass Timber is renewable, sustainable, and captures more carbon than any other construction material, which is a great thing not only for the owners of these buildings, but also for the planet. Reach out to our design team if you'd like to explore Mass Timber for one of your projects!