Today I took a walk of the mountain modern custom home that we have going up in Evergreen. As architects we like to get out of the office and see our work being built. Walking the site and having a conversation with the general contractor and tradesmen on site help us become even better at what we do. Sometimes our structural engineers even get out just to have a look. They frequently like to just crawl around inspecting crawl spaces and looking for foundation cracks.

Here the first layer of the roof system is on as well as a good portion of the mahogany soffits.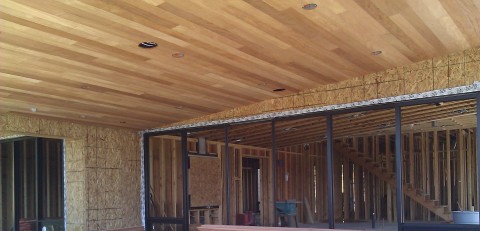 Great shot of the mahogany soffit and the beginnings of the storefront. This house has great western views due to the full glass walls. The wood is even more stunning in person.

Close up view of the soffit and storefront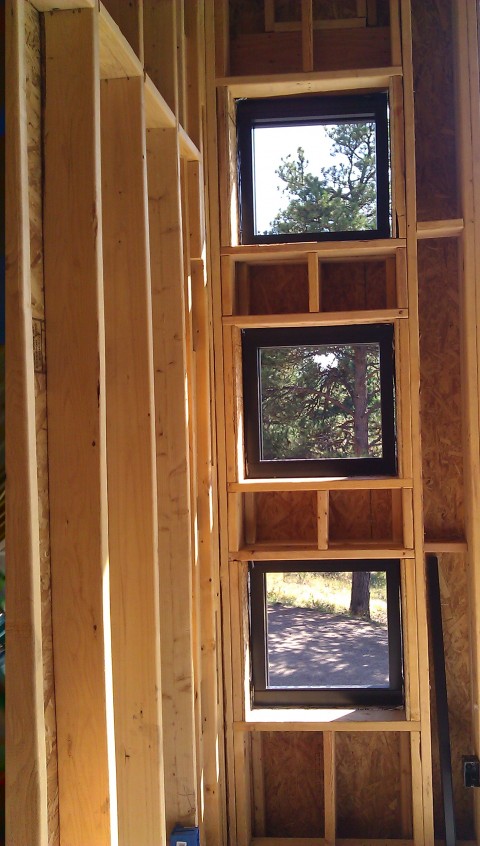 The master bedroom has plenty of glass in order to take in the stunning mountain views. However, we also designed in small window niches that are great for placing artifacts and capturing more contained views. I like how it chops up the tree into three distinct sections.