Anyone who's gotten married or been part of a wedding party knows how much goes into the big day from behind the scenes. To be budget-conscious, I decided to DIY all the planning for my own wedding to my wonderful husband, Kevin. Pro tip: If you work full time and can afford a wedding planner, get one and save yourself the stress! By taking on wedding planning along with my job as project manager here at EVstudio, I basically signed myself up to manage a whole new project that I was not prepared for.
Thankfully, I realized very quickly that the skills I had learned in my job as a design project manager could help me as I continued down the path of planning my own wedding. The top three project management skills that transferred into planning my wedding are outlined here. If you plan to do things the hard way like I did and do this yourself, hopefully keeping these skills in mind will help make things easier!
Effective communication
As a project manager, communication is an absolute daily requirement. I have to communicate to clients, vendors, and team members to ensure everyone is on the same page and there are no last minute surprises. It's extremely important in a fast-paced environment such as this one to communicate issues or changes as soon as they come up. Having effective methods, routines, and tools for communicating clearly and efficiently is crucial.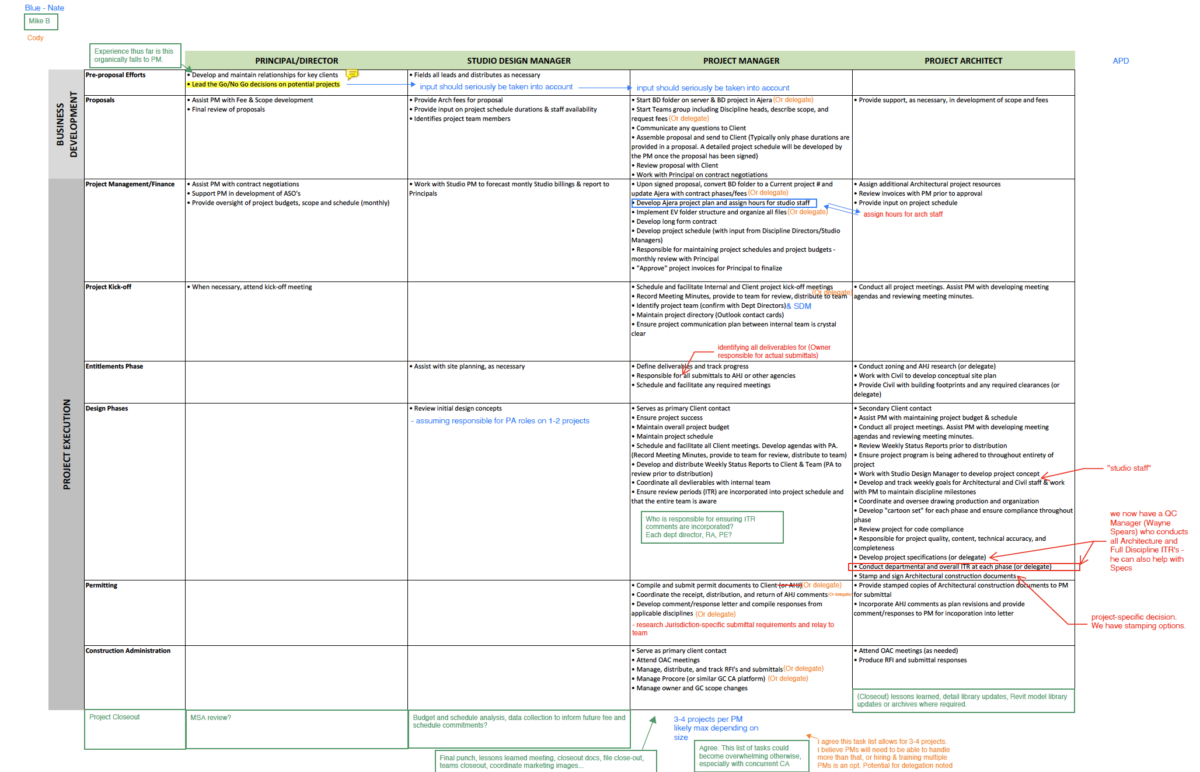 For the wedding, communication is equally crucial. There is a lot of information to be conveyed to sometimes hundreds of people. For guests, communicating via a detailed website that included a Q&A section saved me a lot of time and effort answering individual questions. For vendors, communicating via phone calls, emails, zoom calls, in person meetings, etc. all came into play. It was a lot to keep organized. Most importantly, communication with my partner on budgets, expectations, and general check ins on mood as we worked our way through a stressful time while also working full time was absolutely essential. All this planning was for a day meant to celebrate us as a couple. Making sure we were communicating clearly on everything throughout the planning process meant that it was truly a day for both of us.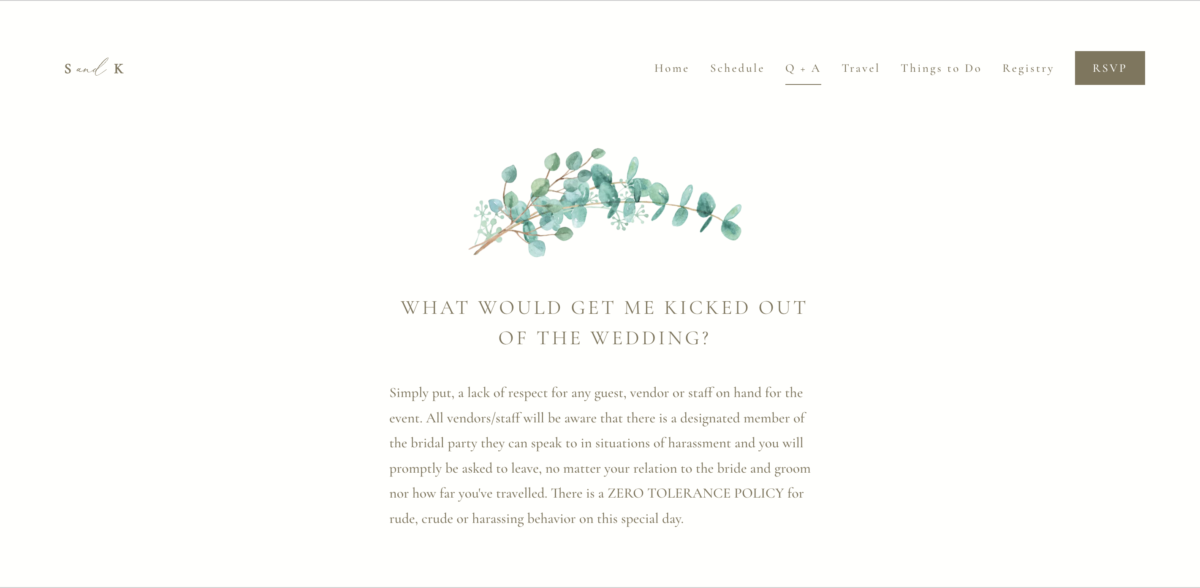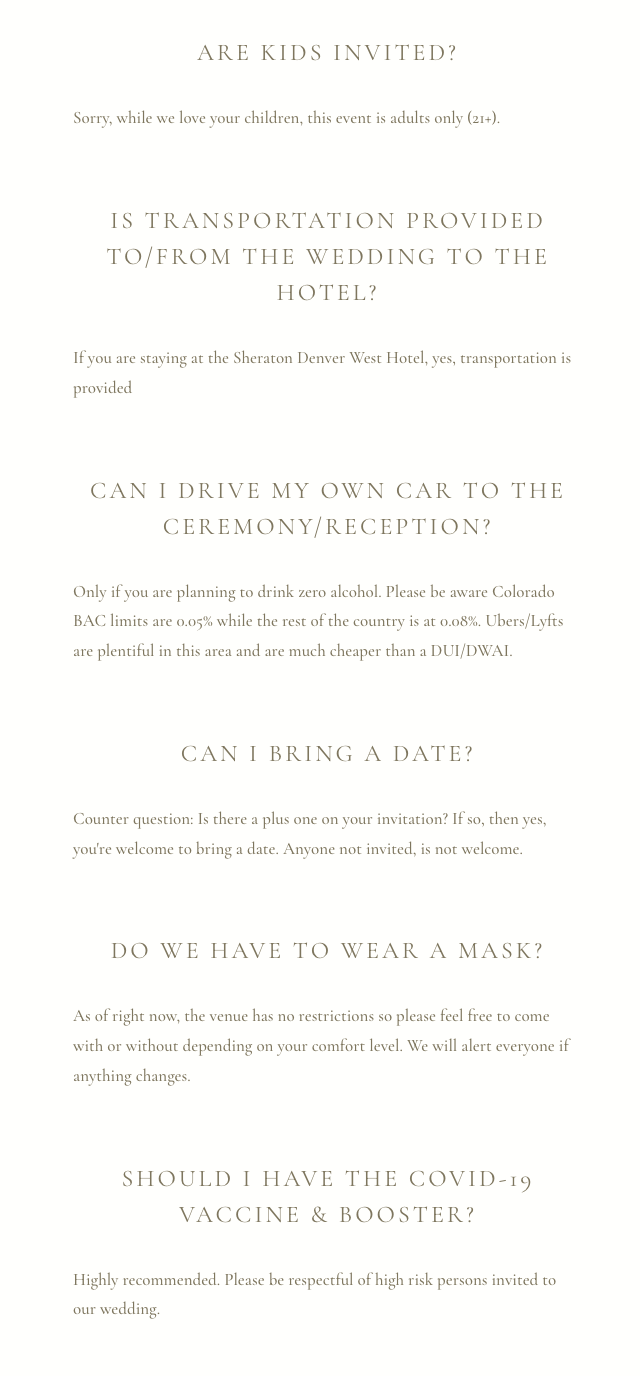 Delegation
As a project manager, delegating research to the architect/engineer that knows the scope best is usually the most effective use of time. It could take me three hours to figure out an answer to a question that an architect can tell me in minutes. Example: I inherited a job during the construction phase. A client asked me why all the windows on one façade of the building were 7' instead of 8'. Instead of spinning my wheels trying to figure it out, I asked the architect that drew the elevations and he immediately told me it was due to fire code and the fact that the building was facing the garage. Knowing when and to whom a task or question can be delegated makes everything faster and smoother.
A wedding has lot of moving parts (too many) and it's really hard to keep track of everything when it's not your full-time job. This is where bridesmaids, family, and the groom come into play. I was able to delegate tasks that played off people's strengths. My sister (matron of honor) LOVES to travel so I asked her to plan the bachelorette trip. She did an amazing job. My mother resides on the east coast so I couldn't ask her for too much as the wedding was in Colorado. But with her access to a home printer, she was able to print out all the addresses to send out the save-the-dates and invites! Delegating those tasks wound up saving me time and stress so I could handle wedding tasks that couldn't be delegated.
Attention to detail
This is probably the biggest item for a project manager. As with wedding planning, there are a lot of moving parts in design. In the beginning of design, civil engineering will be working on entitlements, architects will be working on a very generalized "box design" to lay out rooms, and engineers for structural and MEP will be picking systems based on owner and end user requirements. I have to keep track of all that and make sure things are moving along while also finalizing contracts, setting up billing, creating a schedule, and generally building a relationship with all new parties involved. To keep track of all these moving parts means a lot of lists, reminders, and follow up!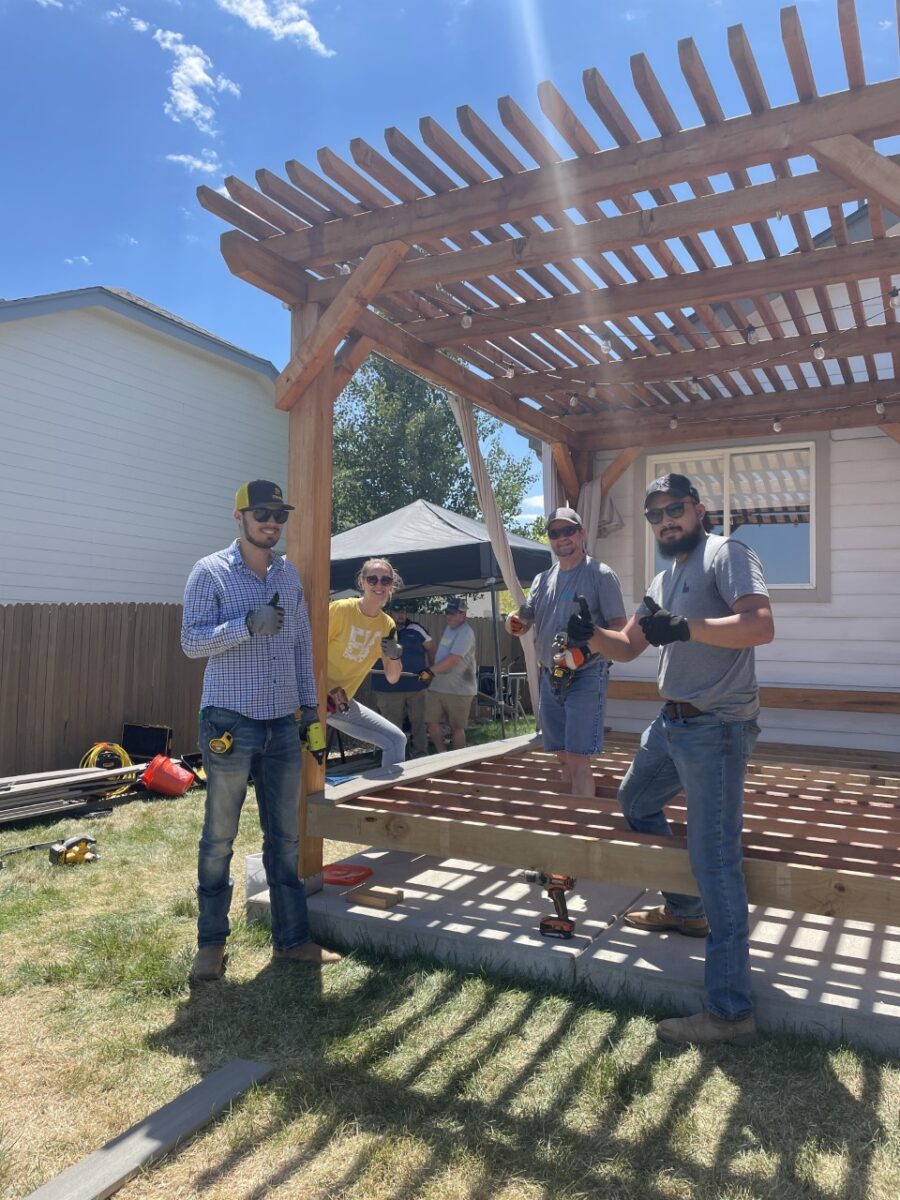 There is a reason wedding planners are paid so much. A wedding has just as much, if not more moving parts to keep track of in an even more finite amount of time (typically speaking). Choosing a venue, flowers, food, guests lists, wedding attire, and many MANY more things are all needed. Lists and deadlines ruled my life for a good year in regards to the wedding. My after-work schedule was planned out almost every day to keep myself on track and reminders were my savior. The Knot (a wedding website service) and a book I ordered off Amazon for guidance were saving graces. I regularly went through the lists on both platforms to ensure I wasn't missing anything.
In the end, when effective communication, delegation, and attention to detail all come together, it can make for a successful project, whether it's a new building or a wedding! All the time, effort, stress, and endless to-do lists were worth it to have an incredible day getting married to Kevin. Would I hire a wedding planner if I could go back and tell my past self what was in store? Maybe. But knowing that I can use my project manager skills to do something so important for myself as planning my wedding, and knowing that I did it well, is a very rewarding feeling. And Kevin and I have a lifetime of enjoying the memories ahead of us.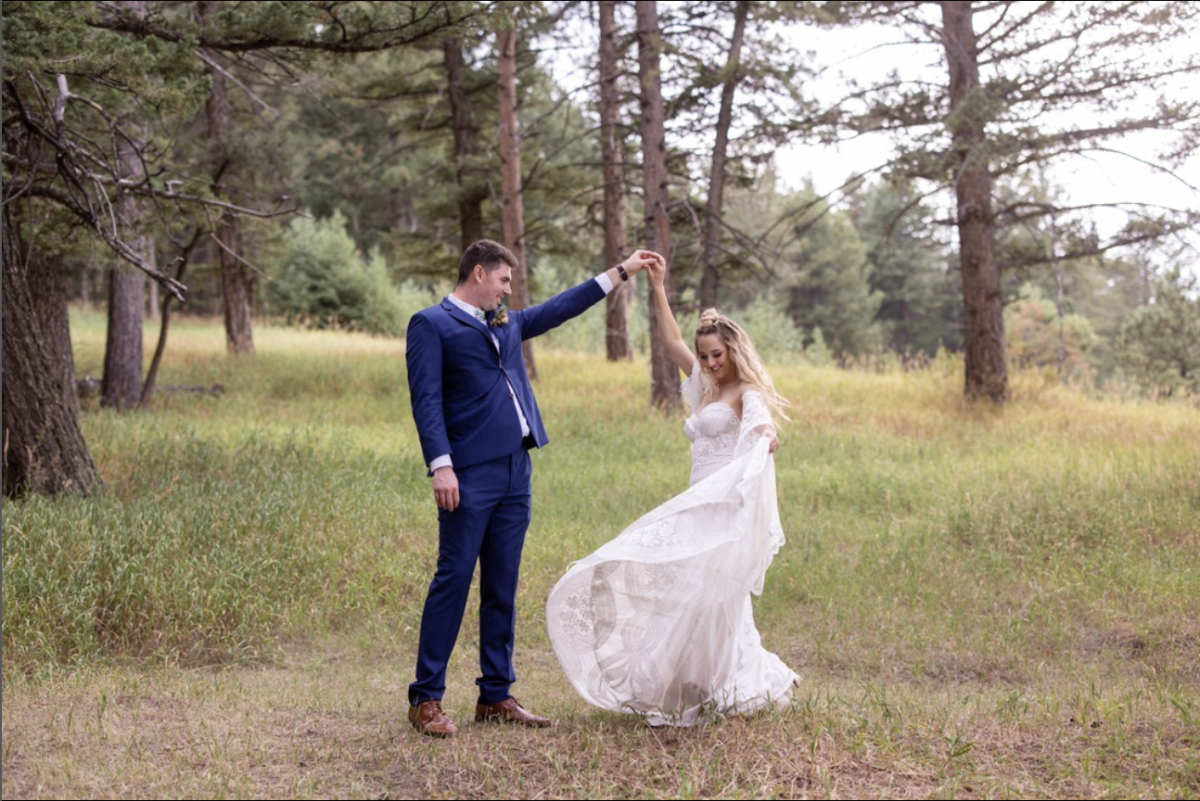 Now that my honeymoon's been over for a while, I'm back to working with the incredible team here at EVstudio. While I can't project manage your wedding, I would love a chance to project manage bringing your next construction project to life. Let us know how EVstudio can help!