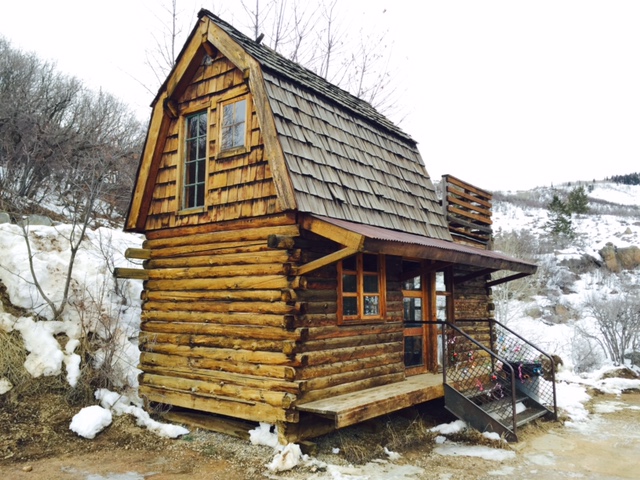 Traveling to Steamboat Springs this past weekend I stayed in a tiny log cabin in Strawberry Park Hot Springs. The entire cabin was 150sqft between the main living area and the small bedroom located on the upper level. The main area included a propane heating stove, two single beds and a propane gas lamp. The upper level housed a twin bed. My wife Jacqueline, my little sister also named Jacqueline and I stayed at the cabin for 3 days and 4 nights. This experience made me think about the continual pursuit of excessive living space that today's families believe they need and how large homes create missed opportunities for bonding and in person social interaction in a modern family household.
Living in a small space is a unique experience where one is forced to interact and engage with others living under the same roof at nearly all times, since hiding-away is not an option. This forced social participation is in my eyes is a good thing, because it instills a closer bond between people and also provides a sense of community within one household that can otherwise be missed in a larger home.
Many times I see my little sister Jacqueline who is fifteen, hide away in her bedroom entangled in social media, Instagram, snap chat…..etc. During our stay at the tiny log cabin she became more involved in our daily activates even though her electronics were just as readily available. Because the main floor was bedroom, living room, kitchen and entry way, all at the same time, the combination of all the uses in one space became a stimulating distraction where she became involved in activates she would normally miss in a space where all the uses are typically separated.
In my opinion tiny spaces are a great initiator of social in-person interaction that create a closer bond between the household shareholders. With all the distractions and virtual stimulations of today's busy world, we need tiny spaces to help us realize again how we came to existence through close kin relationships and continual in-person social interactions.