We toured the National Renewable Energy Laboratory's Research Support Facility, and were able to see a number of design solutions that were relatively low-cost, but provided a great sustainable approach to many of their design goals. One in particular was with Daylighting. The challenge was that they wanted to be able to redirect light from the windows to cast on the ceiling and create a glowing ceiling that would provide lighting for the interior office spaces. The idea was simply to extend the glazing above the standard window height in the form of a transom, and then install a louvered array of reflective surfaces that capture the light and cast it upward. The results were nothing short of successful.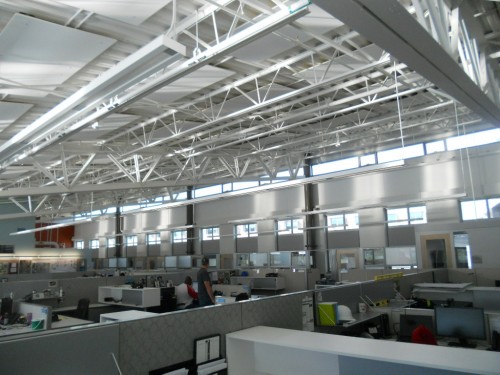 The Transom has the effect of having Venetian Blinds in it (and the cost is about the same) while the incident light is capable of being reflected to the furthest reaches of the depth of the office. In fact, during our tour, the only artificial lights we could find that were on were over areas with taller partition walls that were separated for privacy.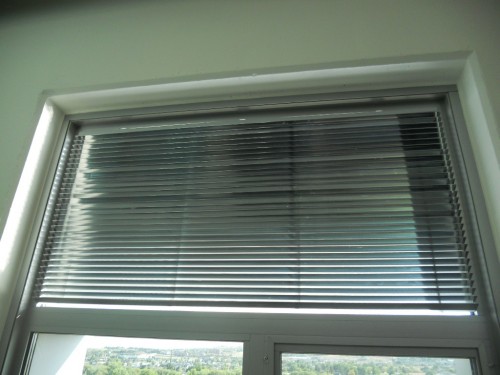 The ceilings in the space are painted with a bright light surface as well as the acoustic panels in order to take the reflected light and distribute it more evenly throughout the room.  In the end analysis, an elegant and simple solution that creates a wonderfully naturally lit indoor environment.