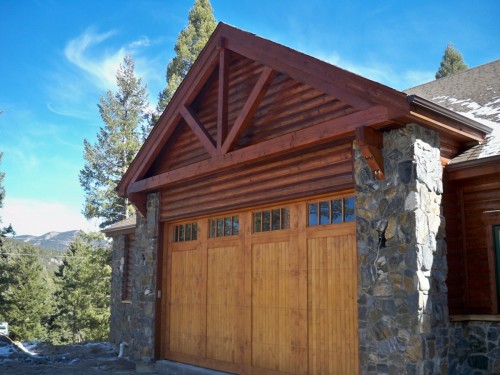 Construction has been completed on the Kern garage on Buffalo Park Road in Evergreen. This custom designed and constructed garage is composed of approximately 2200 square feet of heavy timber and conventional framing. Adding to the robustness of the structure was the pinning of the foundation to solid granite bedrock.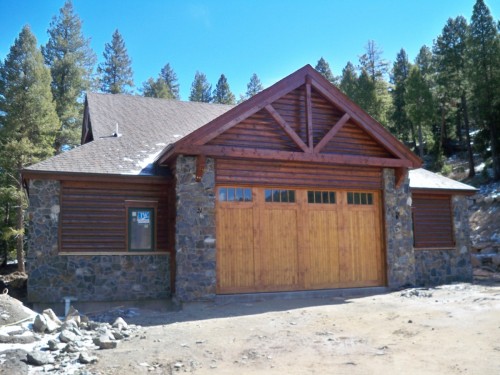 Special design considerations were taken regarding the interaction of the heavy timber and conventional framing elements. Special consideration was also given to the interior partition walls of the structure, which were specifically designed to translate the sizeable lateral loads (due to wind loading and large distances between bracing lines) into the foundation.
Construction was completed by John Orlando Construction. If you have a detached garage construction project in mind where cost and quality are top priority, please consider the EVstudio design team. We can be reached at 303-670-7242. John Orlando may be reached at 303-913-4029.