After almost nine years of living in New Mexico, my wife and two goldens have decided to leave the Land of Enchantment and move to Colorado.  In the time that I have lived there, I learned to appreciate the beauty of Santa Fe, its long history and its unique and distinct architecture.  For the first three years living in NM, I had issue all of the different shades of brown that surrounded me.  Getting used to the lack of green coming from the humid mid-west took some time to get used to.  But living so close to the ski basin made the adjustment much more palatable.  Many a weekend was spent hiking on Chamisa Trail, Borrego Trail, and Atalaya Trail.
One of my first truly New Mexican experiences was a day in September.  Working for a local architect, our office was invited to Feast Day at Acoma Pueblo. During our tour, we were invited into the homes of the residents and shared meals with them.  We viewed the beautiful art work, and watched ceremonial dances.  It was a splendid sunny Fall day!
http://www.acomaskycity.org/main.html?pgid=39
Acoma Pueblo is located about an hours drive West of Albuquerque.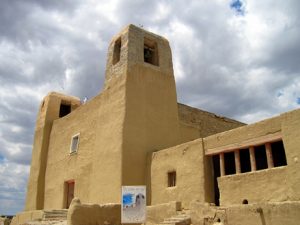 It is built on a sandstone bluff 360 feet high.  The village atop the mesa is known for its Native American Pottery.  Located adjacent to the Sky City is the Cultural Center and Haak'u Museum.  Inside are galleries filled with native art and beautiful symbolic pottery.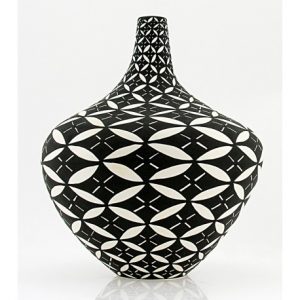 Its long history dating back to the Spanish in 1600's is so interesting, and its view from atop the mesa of the buildings and nature are breath-taking.
http://www.nps.gov/nr/travel/american_latino_heritage/San_Estevan_del_Rey_Mission_Church.html
https://www.nativeamerica.travel/experiences/city-in-the-sky
If you find yourself in New Mexico, a trip to Acoma Pueblo is a must.