While at Jehn Engineering I gained nearly 5 years of experience in designing permanent dewatering systems; primarily for below grade parking structures in Vail and Denver Colorado.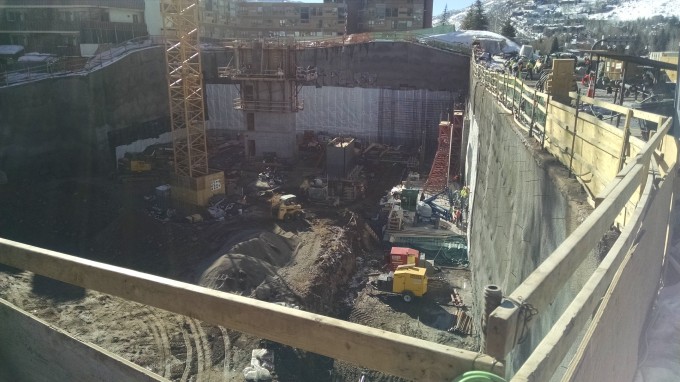 Permanent dewatering design consists of a series of pipes and proprietary drainage products which capture ground water. The groundwater is then conveyed to a sump and typically pumped out to storm sewer.
Flows are characterized through hydrogeological investigations. Utilizing these flows the design is selected and sized appropriately. Proprietary drain board products such as Carlisle's MiraDRAIN® utilize hydrostatic pressure to 'wick' water from the soil. The drainage boards are installed around the exterior of the foundation and beneath the slab.
Collection manifolds are incorporated to gather groundwater from the system of wick drains. The groundwater is routed to the sump via these manifolds. Typically the MEP (Mechanical, Electrical, and Plumbing) engineers take it from there. They size the pumps appropriately and design a plumbing system which routes the effluent to grade and ultimately to discharge.
The Colorado Department of Public Health and Environment administers permits for dewatering activities: temporarily during construction under general permit COG070000 and permanently under the subterranean dewatering permit COG603000.