EVstudio recently designed a home overlooking Lake Stillhouse in Central Texas that was greatly influenced by the Prairie Style, made famous by Frank Lloyd Wright.
Prairie Style architecture is identified mostly by it's strong horizontal lines, exaggerated roof overhangs, and shallow sloped roof lines.  Our client for this project asked us to design this house with Prairie Style influences, and after our analysis of the site, we agreed with our client that Prairie Style design was appropriate for their program and their site.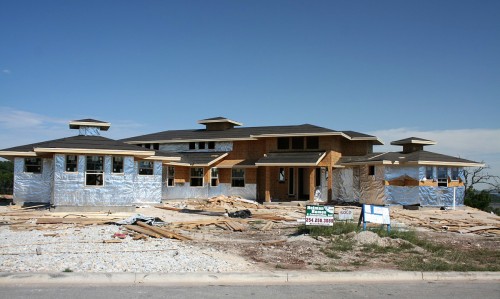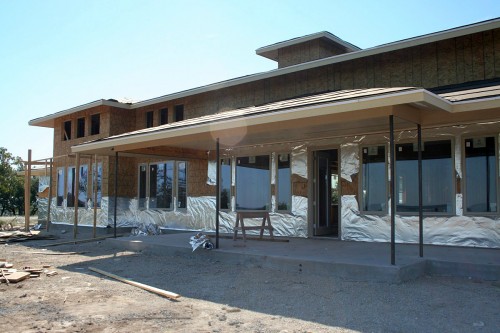 The Prairie Style design of this home also lends itself to many sustainable design concepts that have been incorporated into the design of the home.  For example, the large roof overhangs provide shading over the windows which helps to reduce interior glare and heat gain.  Recycled material like OSB and glue-laminated beams have been used thoroughout the framing process of this home along with advanced framing techniques that are recommended to reduce the use of framing material and allow for better insulation.  The orientation of this home on the site not only takes maximum advantage of the views, but also minimizes direct exposure of any windows to the southern Texas sun.  Spray applied expanding foam insulation will be used throughout this home and the HVAC system has been designed by a mechanical engineer to maximize energy efficiency.
We will continue to post pictures of this home as construction progresses.