Throw Back Thursday- International Multi-Family Housing Flare
The first of several international projects is Aria – a 66-unit podium style condominium project in Saskatoon, Saskatchewan.  Located in the newly developed Evergreen Area on the city's southern side, the project provides a modern twist on multi-family living by providing floor-to-ceiling windows, three-story back-lit glass accents, and cantilevered roofs which seemingly float above the main parapet.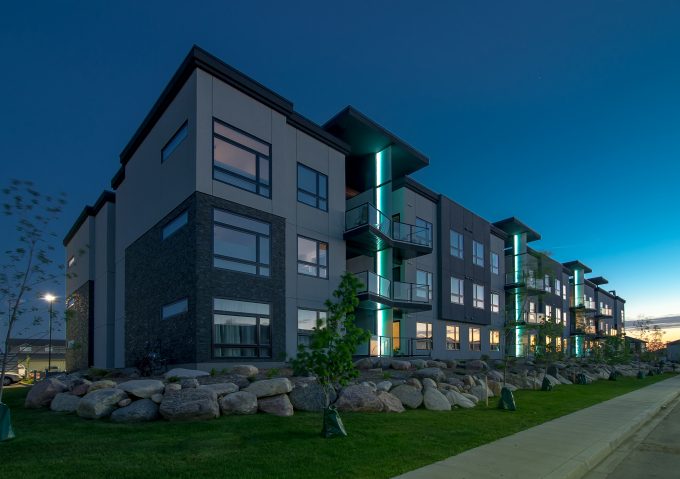 Developed by Meridian Development, a leader in the Saskatchewan market, Aria provides luxury housing to a rapidly growing city.  Sited nearby is a new town center, public parks, and newly established schools to serve the community.  The building itself supplies one and two bedroom condominiums ranging from 63 to 116 square meters, generous underground heated parking and ample amenity spaces both indoors and out.
EVstudio also provided structural engineering design and documentation for the project following the National Building Code of Canada.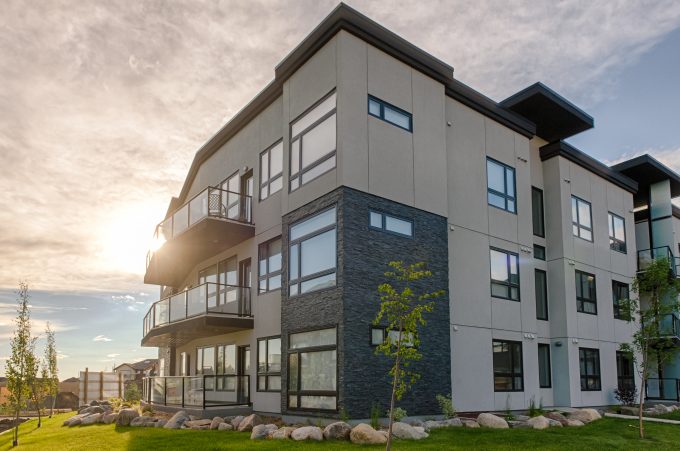 The Evergreen project was a three-phase project including Aria, Sequoia Rise and Sequoia Square.