We've been working on a project in The Highlands at Breckenridge and have navigated their strict Design Review Process.
One of the benefits of a process as thorough as The Highlands Design Review Process is that you define many elements of the design that many owners often put off until construction. This allows everyone to be able to fully visuallize the project with all of the colors and textures and explore the available options. This project has been so well defined in fact, that we were able to develop a 3-D rendering of the project that we could use as an analysis tool in the design itself.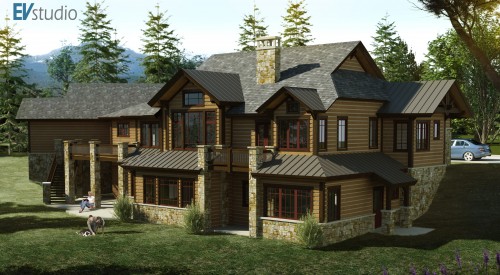 While exploring or defining the colors and materials are not typically required for construction permitting, we encourage all of our clients to plan as much as possible before construction starts so there are no surprises or unfortunate outcomes. If there is a Design Review Committee or any other approval process, these kinds of renderings also help to tell the story in a way that is otherwise difficult to do with 2-D black and white drawings.