We are currently designing a Honka Log home for a site in Angel Fire, New Mexico for a client in Bloomington, Illinois. The home is under 2,200 square feet and has 4 bedrooms and 2-1/2 baths. Connecting the living space to the outdoor space was an important programmatic requirement as well as creating multiple living spaces in relatively little square footage.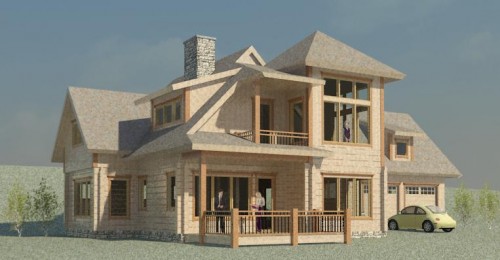 While the great room is on the main level and open to the kitchen and dining room, there is a second common space on the upper floor, housed in the tower with expansive glass to capture the mountain views available to the site.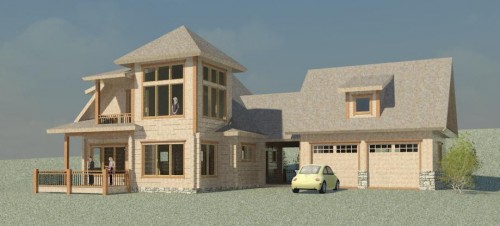 The home is designed for a couple who will use the home seasonally, however, is also designed to attract the high end ski resort market should they decide at some point to sell. Maximizing the number of sleeping areas and having multiple living areas are only two of several design strategies to serve the unique functions of a vacation home.