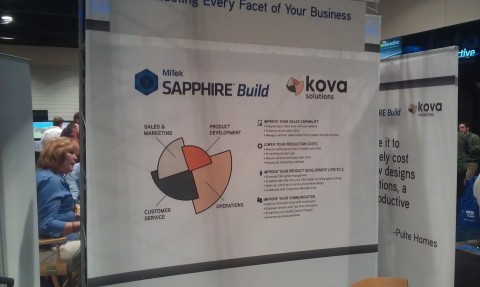 EVstudio attended the International Builders Show in Las Vegas. This years show included over 900 exhibitors including MiTek which showcased its Sapphire Software suite. The Sapphire Suite includes two software programs that EVstudio uses on a daily basis, Sapphire Structure and Sapphire Build, formerly Blackpoint.
Sapphire Structure allows EVstudio to model a complete building in 3D and aids in the design of engineered wood products, dimensional lumber and connectors. The software also allow us to determine potential conflict areas between the structural members and other elements such as plumbing or HVAC.
The Sapphire Build component that works with AutoCad allows EVstudio to handle multiple options for a single model with out spending countless hours redrafting the common elements between each option. This helps the focus stay on providing the best value engineering for each option instead of drafting.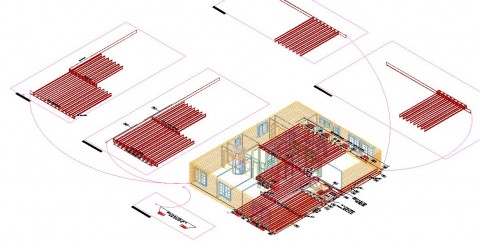 Each of the pieces of floor framing pictured above are linked to the base model, shown in the bottom of the image. This link allows the user to select options and the Sapphire Build AutoCAD component software builds the model with the selected components, removing the remaining unselected options.