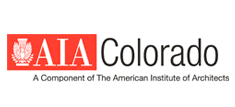 Sean O'Hara, AIA has been invited to participate on a panel discussion on the topic of "Lessons Learned: Wisdom Gained from Young Firms". The discussion is hosted by AIA Colorado on Thursday, May 13, from 5:30-7:30 p.m., for the first Emerging Professionals Forum of 2010. The forum will be held at H+L Architecture (1755 Blake St., Ste 400, Denver, 80202).The forum will focus on helping young architects and associates learn more about how to best market themselves, their work and their small firms.
The forum is complimentary for AIA Colorado members, $50 for non-members. Food and drinks will be provided by the AIA Colorado Emerging Professionals Coalition. There will also be door prizes (for members only) including ARE Study Materials, a free AIA Colorado Design Conference Registration (a value of $195), and more.
Sean is the Principal Architect for EVstudio's Denver office. EVstudio has gained a lot of attention and its principals have been invited to speak at a number of forums on business success. While most architecture and engineering companies have been laying off staff, EVstudio has grown and added staff, services and clients.