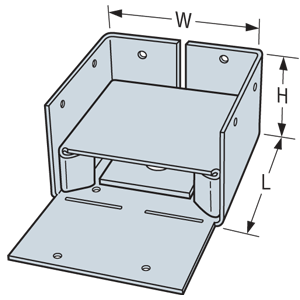 New for 2012 is the Simpson Strong-Tie ABW standoff post base. It will be available in March of 2012 and will serve as the replacement to the similar AB and ABE products. The advantages of the ABW will be that it will provide a slightly cleaner look to application where the base will not be provided with finish and allows a degree of installation flexibility so that builders do not have to locate anchor bolts with as much precision. The feature of most interest to structural engineers is that the post base also provides an increase in capacity to resist uplift loads over the AB and ABE.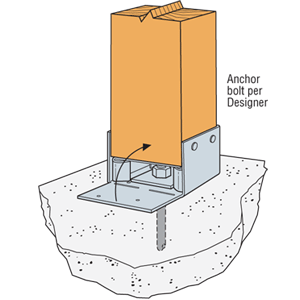 The ABW post base still provides a one inch stand off for posts that will be exposed to weather or water splash. Simpson's proprietary ZMAX corrosion protection is also available on this model and if a builder choses, Simpson Strong Drive screws may be substituted for the 10 penny nail fasteners.
Simpson reports that the AB and ABE post bases will remain available until December 2012.